XAnimePorn Review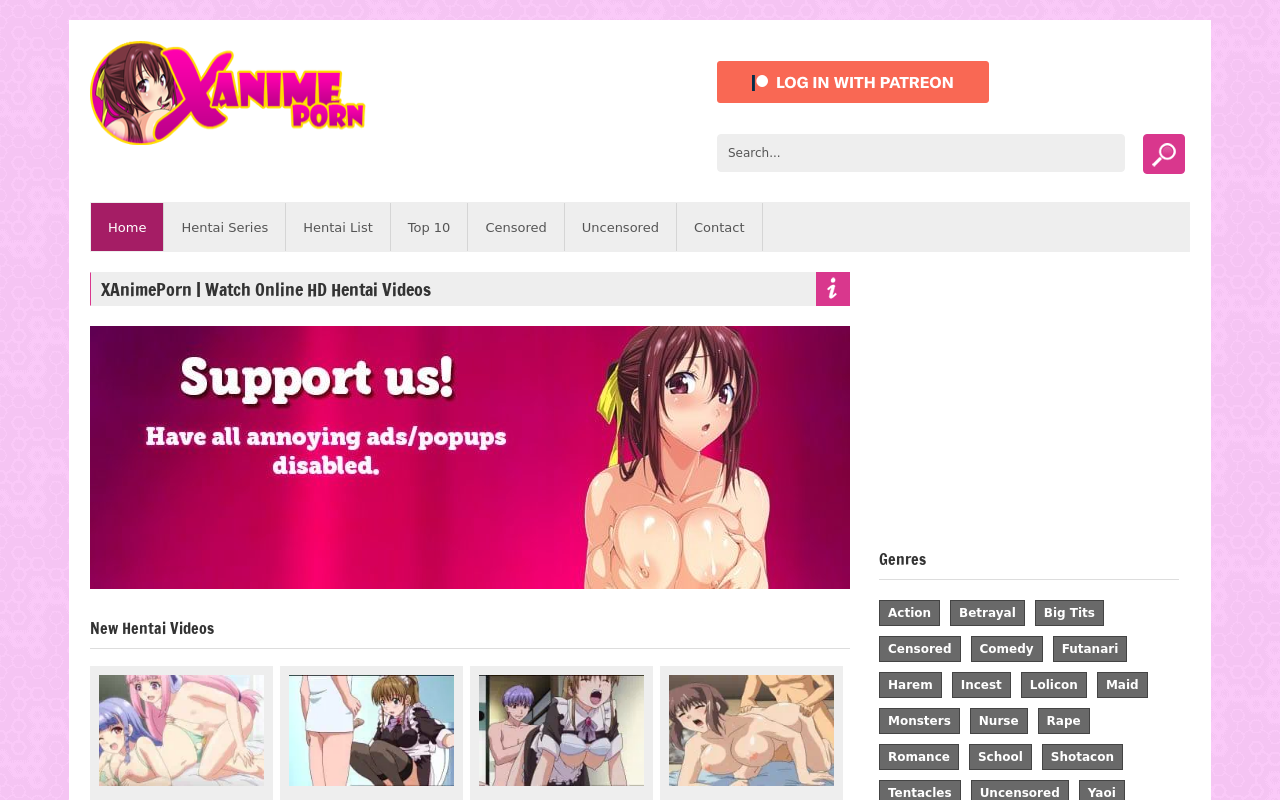 A review of X Anime Porn
It's Fetish Dude back yet again with another review! Today, I'm going to be looking at a hub by the name of XAnimePorn. They allege that they have free HD hentai videos and as far as I'm concerned, that's an incredibly tempting idea that might just make this a fantastic place to visit if you want to enjoy world-class anime porn. Still, the jury's out on if they deliver or not, so how about I head on over to the website right now and see what's going on? Read below if you want more thoughts and feelings on XAnimePorn.
My first thoughts on XAnimePorn
When I landed on the homepage here, it appeared that XAnimePorn was built upon a WordPress blog-style theme. This is fine, but I think that for most tubes, you're going to want a more robust system in place as you gear up to serve millions of videos to the masses. Right in the middle of the homepage, you've got a scrolling slider that suggests series, although I'm not entirely sure what these are based on (I'm guessing they're hand-picked by the people behind XAnimePorn). Just below that, there's a section that displays all of the newest series and episodes added to the XAnimePorn library. These preview panes consist of a title, thumbnail, view count, length and like ratio – not too shabby.
A quick security notice on XAnimePorn
I think it's important for me to point out that currently, X Anime Porn doesn't allow you to connect to their server via HTTPS. This can create some security issues and I think that in the near future, they need to change this so that people don't end up getting busted watching hentai on networks they don't have control over. As much as I can enjoy a website, if it's not secure, I'm going to complain, because there is literally zero exclusive in the current year not to have a HTTPS certificate. Okay, enough geeking out over the security of this stuff – let's go ahead and explore more of XAnimePorn.
The series at XAnimePorn
If you hit the 'series' button at the top of the page, you'll be presented with a dropdown search tool that allows you to find pretty much any hentai you could want. On the far left-hand side, you'll see a bar that says 'genre' – this is the tool of choice for folks that have a specific niche they're interested in looking at. Current covered categories include the likes of schoolgirl, maid, big tits and incest. Pretty much the major things that all horny dudes online are looking for, right? Especially when it comes to watching hentai online! Anyhow, next to that, you'll find a censure option if you're not interested in looking at media that is pixelated or covered in some type of fashion. You'll often find that Japanese hentai has to be shipped this way because of legal rulings regarding decency in the country. It's old fashioned and whatever else, but yeah – so be it, right?
If you know exactly what show you want to enjoy, feel free to hit the 'hentai list' tab instead. Here, you'll find an alphabetical order of every single series that is available to be watched on X Anime Porn. I'll pick out a few names at random here to give you an idea of what you can expect to find: A Time to Screw, Hatsu Inu, King of Pleasure, Koi Maguwai, Fleshdance and Saimin Gakuen. Lots of options on the table and I think that no matter what it is that you're specifically looking for, XAnimePorn ought to be able to provide something that's going to make you happy in your downstairs region. I've always been fond of variety and I believe that XAnimePorn has a lot of it when it comes to their hentai series. Watching this stuff is great too – they really do deliver that HD embed experience that everyone wants.
XAnimePorn: my conclusion
After spending a decent amount of time looking at XAnimePorn, I think it's finally time for me to sum up the adventure and let you know how I feel regarding the site. In a single phrase, I think that XAnimePorn is pretty damn awesome. While the blog-style approach is questionable, you get all of the series you could realistically want and since they're offered in HD, you can't really go wrong. I'm confident that going forward, this will become a stellar spot to visit if you're looking for great anime porn. So yeah – Fetish Dude suggests you check it out and enjoy all of the great content they have to offer right now.
Take care and enjoy your next hentai-fueled fapping session!
Great series search
Streams in HD
Large hentai video database
Some adverts
No Doujinshi