Fakku Review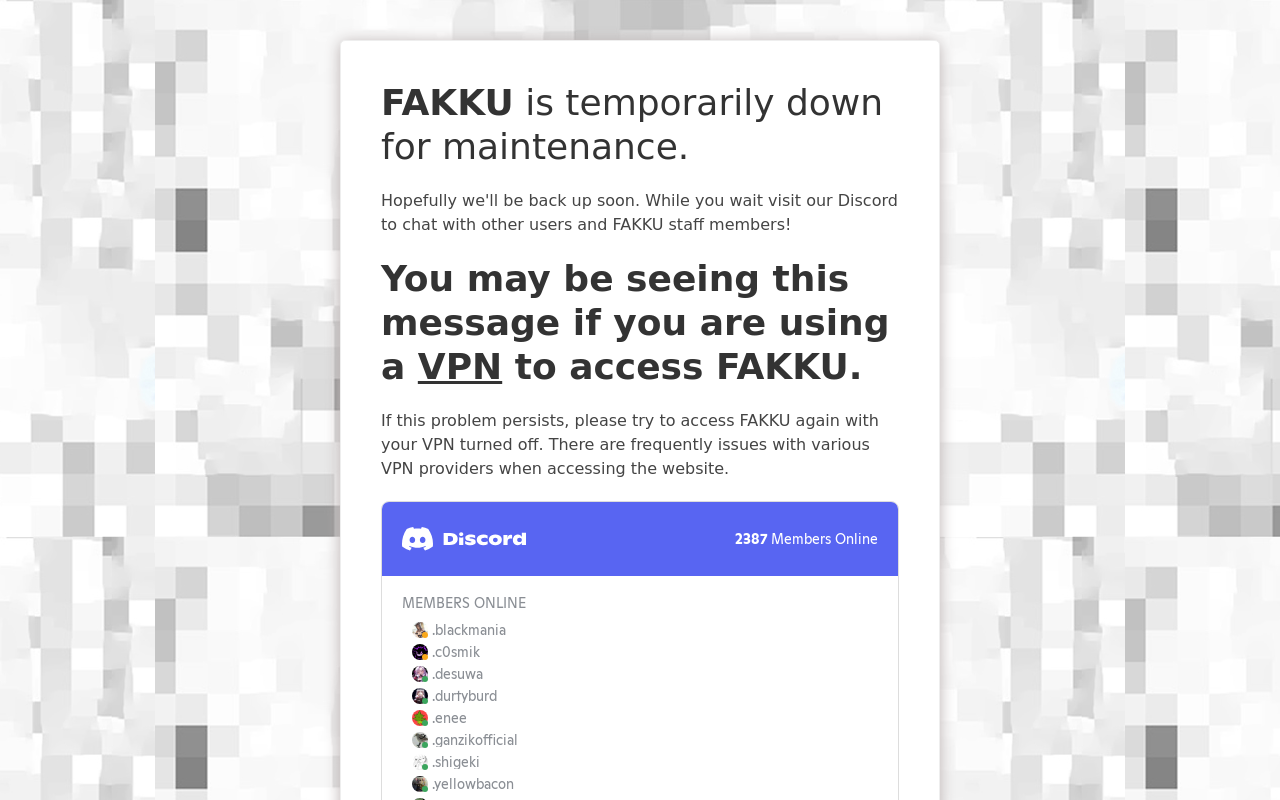 A review of Fakku
While Fakku claims to be the biggest English source for hentai and doujinshi, I'm not actually sure if that's the case. Sure, this is a big platform with a lot going for it, but is it true to describe this hub as being the largest of the bunch? In this analysis, Fetish Dude plans to answer if it's actually any good at all. Merely because you get a lot of users doesn't mean you're good, right? Look at Pintrest, for instance – absolutely awful! Anyhow, without beating around the bush any longer, let's check out Fakku and see what's going on. This is one review I'm excited to write!
First thoughts on Fakku
After you land on the homepage, you'll immediately be shown doujinshi series that you can take a look at. Some of these are paid for by the looks of things, whereas others are completely free of charge. I don't actually think I've come across paid doujinshi anywhere else, and while I understand that a lot of people who enjoy anime porn want to get their hands on the best stuff possible, that doesn't mean it's always going to come free of charge. I've always been a big believer in the capitalist model, although I also appreciate how much folks want free hentai. So yeah – I guess it's just as well that the premium material only makes up a small fraction of what they have to offer.
You'll notice that all of the previews at Fakku essentially consist of the same thing: a title, preview thumbnails, artist name and finally, a collection of tags that are associated with the project in question. Note that this website takes the form of comic books primarily, as opposed to the rule 34 'hentai' theme that other places might come out and offer. There is a bit of a difference between the two, but ultimately, you are still getting anime porn here: it's just a little more professional and organized than what you might be used to.
The tags on Fakku
These types of websites are always populated heavily with associated tags that help you find the content you want. I've found that for most erotic niches, platforms really struggle with regard to telling people what they're accessing and how they can get more of it. That's rarely the situation with hentai and doujinshi though: people love to accurately document what each piece of media actually houses. This is why I highly recommend utilizing the 'tags' feature, because that's exactly what you're going to get – no questions asked.
Lots of different erotic niches are present here, ranging from the vanilla and common through to the bizarre and unusual. For the standard hentai addicts, you'll find genres including anal, blowjob, cosplay, huge boobs and nurses. Feel like something that's a little more unique? Well, be sure to visit Fakku's collection of ninja, rimjob, stockings, hairy armpit and femdom content. The doujinshi world is your oyster here, since no matter what it is that gets your cock hard, I'm convinced that Fakku will be able to provide you with the goods you desire. Suffice to say that this is a brilliant spot for hentai lovers who actually know what it is that gets them off. You'll be more than comfortable exploring their archives if you have a good understanding of what makes you erect!
Games on Fakku
I suppose I ought to mention that alongside all of the doujinshi, Fakku also has a gaming section where you can buy a large range of titles. None of these are free sadly, but you do get to support developers of great releases. Examples of hentai games you'll find at Fakku include Making Lovers, Love Cubed, Oral Lessons With Chii-chan, Honey Select Unlimited and Trap Shrine. These games typically have stellar graphics and while they are primarily for the Japanese market, most are offered in English. Use the sidebar tags to explore different publishers, tags and platforms. It's not just Windows machines with support!
A wrap on Fakku's review
Fetish Dude really does enjoy the overall experience at Fakku, but compared to some other places, I can see one major thing that some visitors might not be happy with: the payment aspect of the site. Look, I know that people are used to getting free doujinshi and porn games – that's totally fine. Having said that, you do get what you pay for and if you're able to spare a few bucks, it makes a lot of sense to give Fakku your attention. The website is great, it runs super speedy and the content is bound to make anyone who enjoys doujinshi and hentai incredibly happy. So, in short, get your ass over there and enjoy.
Thanks for reading this full review on Fakku written by Fetish Dude. Be sure to check back any time you need assistance on finding the best hentai havens around.
Lots of doujinshi
Huge game database
Great tagging environment
Regular new releases
Lots of paid content
No free games