Rule34Paheal Review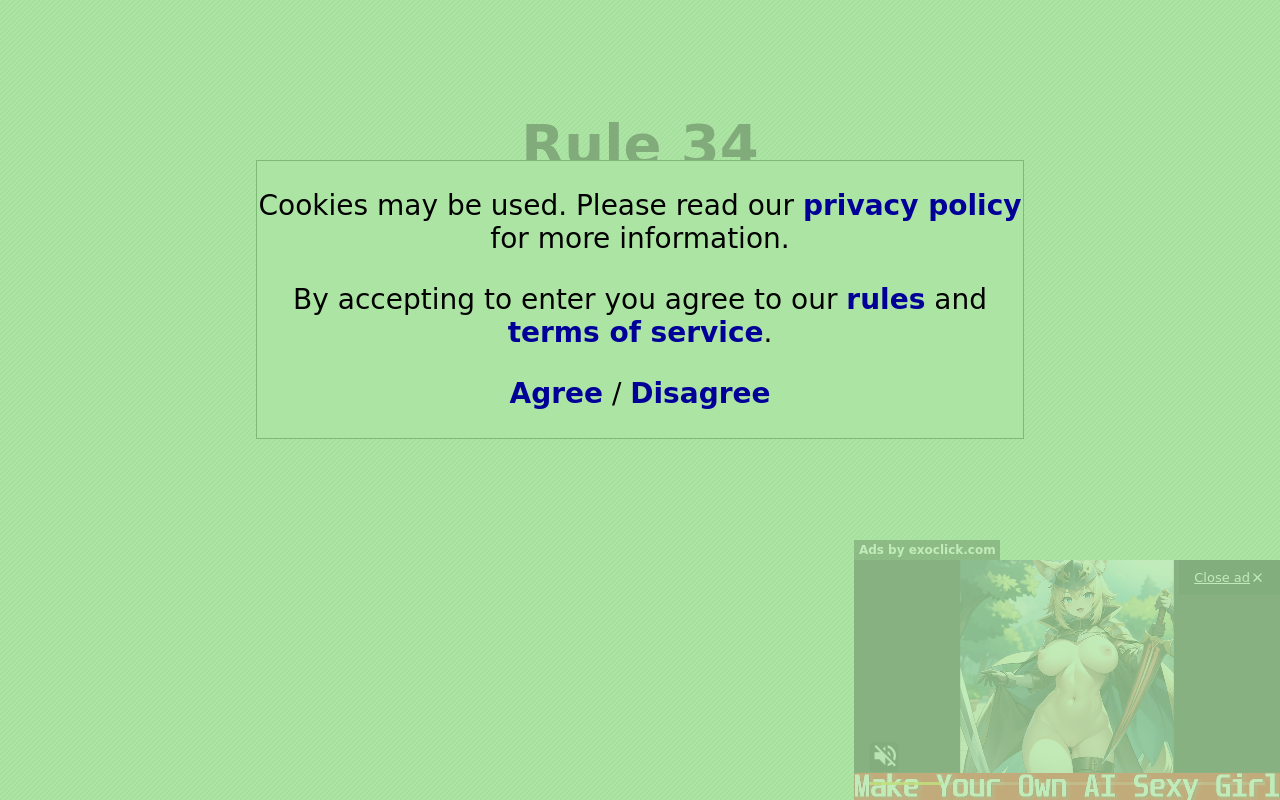 Fetish dude visits Rule34 Paheal
Paheal is a general community with cosplay, rule 63 and rule 34 material, but in this review, I'm just going to be looking at the latter of the bunch. From what I can tell, it's the biggest element of the platform and they've got a bunch of media here that I'm confident readers of Fetish Dude are likely going to want to know all about. Suffice to say that if you're looking for a rule 34 destination, this might just be the spot for you. Anyway, let's stop beating around the bush and get to the bottom of what Paheal has to offer. I'm keen: you ought to be as well!
The homepage of Rule 34 Paheal
When you land on the homepage for the first time, you'll be prompted to confirm that you're over the age of 18 and that you consent to cookies being stored on your machine. Thankfully, with the aid of the second thing, you'll only have to do this once, so that's quite cool. After that's sorted, the main landing section of Rule 34 Paheal will reveal itself, but I'd be lying if I said that this was my idea of a perfect initial experience. See, right in the middle of the screen you'll see a search box and then not much else – can you imagine if tube websites went for this approach? Personally, I feel like Rule 34 Paheal should be giving you a look at some of the juicy material first and then offering a search bar right at the top of the page. Alas, I'll try this way out and see if the result is any good.
Trying the Rule 34 Paheal homepage search
To put the search to the test, I decided to put in what I imagine is a pretty popular request these days: Tifa. I've been playing the FFVII remake lately and it's been an absolute ball, so I think it ought to go without saying that this, hopefully, will return some top-tier goods. Well, you can probably imagine my disappointment when, after typing this in, I was only given 4 images, none of which were themed around the goddess herself. I'm slightly confused – do these guys filter out all hentai and doujinshi to literally show obscure rule 34 content and that's it? Seems like a silly approach if you ask me, though I will investigate just to make sure that I'm not mistaken here.
There's a tags section that you can visit which will show you all of the available content types that Rule 34 Paheal has to offer. The layout initially isn't the greatest, but there is an option on the left-hand side that gives you the ability to organize all of them by popularity. I'll talk about this in a second. For now, I just want to look at the 'T' section and work out if I did something incorrectly. Well, once here, I found that there was a rather larger tag devoted to … Tifa Lockhart. That's her full name, and while I'm happy to report that there are hundreds of posts in this particular area, it doesn't change the fact that searching from the homepage really sucked with regard to giving me what I wanted. The problem here isn't with the user, it's with the platform. Fetish Dude rarely argues that, but yeah – come on man. That's some bullshit.
A look at the common themes on Rule 34 Paheal
As mentioned, there is a popular page here for the tags that most people are interested in. These span across what I'd describe as a number of 'meta' categories: things that people clump together, but aren't necessarily related in a meta context. What do I mean by this? Well, tags here can be used to refer to character names, TV shows, video games, content themes and character traits. Some of the biggest tags here include things such as League of Legends, Resident Evil, Reimu Hakurei, Harley Quinn and Megami Tensei. They've even got an ever growing amount of Animal Crossing goodies that I'm sure you're going to love if that Switch title is keeping you entertained these days. All things considered, I will say that the diversity of what's on offer at Rule 34 Paheal is probably some of the best I've seen in recent times. It's really nice to have such a broad amount of rule 34 goodness to explore. Often, you'll find that porn sites lack in the material department, but that's certainly not the case here. These guys know what they're doing and it's stellar to say the very least.
Other elements of Rule 34 Paheal
There's quite a large community focus here, which means that if you want to get involved with the operation, you can. Tasks typically include tagging relevant material as well as hunting it down to actually upload to the platform. Rule 34 Paheal has a chat room as well as a DNP list, where stuff that cannot be shared is put. Note that in order to comply with many laws in many countries, Rule 34 Paheal has a strict rule against any simulated underage content. I won't talk about the ethics of the topic or my personal belief on the subject, but just know that if you're worried about seeing loli porn here (which may be illegal where you are), it's managed by the team at Rule 34 Paheal on your behalf. That's always a good thing, right?
My final message on Rule 34 Paheal
Fetish Dude has spent around 2 hours looking through the database and various sections of Rule 34 Paheal to write up this review: I can say with confidence that it's actually a pretty good rule 34 spot. I had a massive issue with the search to begin with and I do think that if they're going to put so much focus on this feature, it really ought to be a lot better. Having said that, this project still kicks ass and I have little doubt you're going to blow your load many times with all of the doujinshi, hentai and parody animated porn that's available here. They promise you rule 34 debauchery and that's exactly what you get – what's not to love, right?
Anyway friends, that's the end of this review. Thank you for reading Fetish Dude's professional analysis on what Rule 34 Paheal has to offer. Take care and may your next hog squeeze be the most enjoyable yet!
Lots of rule 34
Regular new releases
Huge tag archive
Active community experience
Average search feature
A few adverts