MyHentaiGallery Review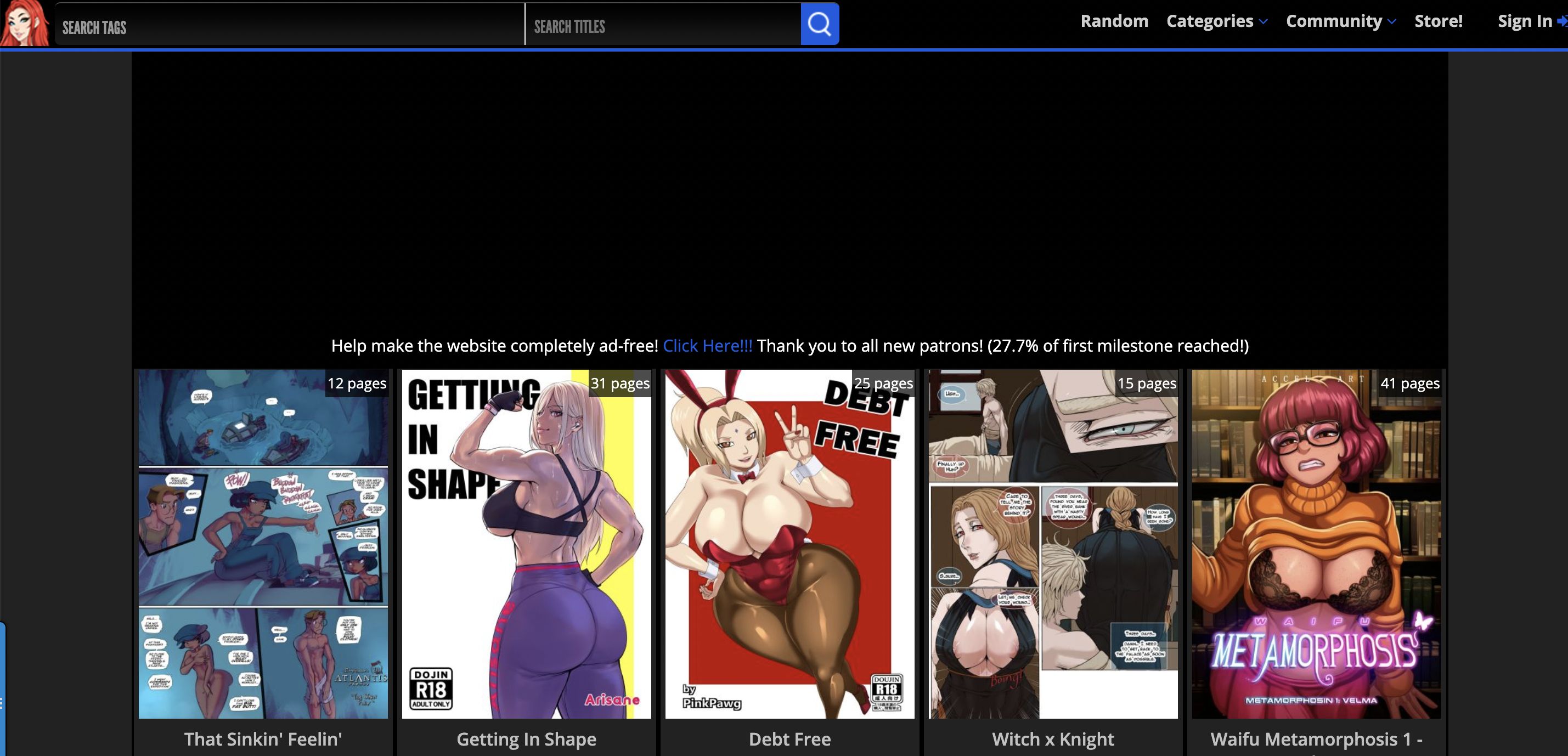 Fetish Dude visits My Hentai Gallery
I think it goes without saying that over the last 10 years, demand and supply of hentai have really skyrocketed compared to a lot of other erotic niches out there. With increased art tools and plenty of weebs to go along with them, there really has been no better time to enjoy anime porn online. Today, I'm going to be putting my reviewing skills to the test by determining whether or not I like My Hentai Gallery. They claim to offer some of the best free hentai sex comics around, but will that be the case? Let's head on over together and find out – I'm interested to say the very least.
First thoughts on MyHentaiGallery
Landing on the homepage, you'll be shown a small banner area that was updated just a few days ago – well, at least that's what shows for me! Turns out that MyHentaiGallery has recently changed hands from what I can tell, so yeah – as of April 2020, this hentai joint is under new management. I'm hoping this means that any problems I find will be fixed, but I guess we'll have to wait and find out.
Anyhow, below the announcement of switched ownership, you'll be shown a number of preview panes devoted to various galleries that you can check out. While the name of this place suggests hentai, there are plenty of Western art style uploads too. This shouldn't be a problem for most, but I do want to stress that you're not just going to get your hands on straight-up Japanese doujinshi and nothing else. Right now, the preview panes consist of a title, page count and preview thumbnail, which is typically the front page of whatever comic it is you're going to be looking at. A number of sites like this have mouse over features, but currently, MyHentaiGallery doesn't. Not the end of the world, but potentially something the new admin could look to fix!
More on MyHentaiGallery
My Hentai Gallery has a pagination bar at the bottom of the site, as well as one of my favorite features: a counter for the quantity of media they have available! There are 761 pages here, and through those you'll find a total of 15,000+ comics. Remember that each comic has anywhere from 5 to 25 pages on average, so that's actually a hell of a lot of media when you think about it. You can go deeper through the collection by clicking on the pagination bar if you want, but that's typically not the best way to go about browsing collections such as this: especially when you've got the amount of hentai and doujinshi that's currently up for grabs here.
Accessibility at MyHentaiGallery
There's a dropdown bar right at the top of My Hentai Gallery which is great if you know exactly what type of hentai fetish it is you want to look at. It's called 'categories' and in there, you'll find the likes of topics including femdom, furry, incest, lesbian, MILF and rape: pretty much the most in demand hentai topics, right? After clicking on an option, you'll then be shown all of the relative uploads that might help you bust a nut or two. Fetish Dude should probably stress that MyHentaiGallery doesn't give you the ability to sort those any further: chronological is all you get. This really ought to be changed so you can at least see the most viewed or highest rated releases. Standard functionality like that is what we see on the competitive websites, so it makes sense that it should be offered here too, right?
MyHentaiGallery also manages a parody page, which is where those who are looking for pure doujinshi are probably going to want to go. Still, there are plenty of Western titles that give influence too, so you'll find the likes of Overwatch, League of Legends, The Loud House, Boku No Hero Academia and Sailor Moon as your parody sources.
A conclusion on MyHentaiGallery
That's pretty much everything that I wanted to talk about, so I'd like to thank you for coming along for the ride and I hope that you learned a thing or two about hentai and this website along the way. Now, when it comes to the final verdict, I think I'm going in the direction of My Hentai Gallery delivering more than it needed to and as a result, I'm going to sign off on it. They get my full support and I'm looking forward to the new owner only making things better. Be sure to reach out to me if you need any advice – Fetish Dude is always here to help folks get better at porn site design.
Your full attention throughout this review has been appreciated. Take care and may your next hentai-fueled fap by the best one yet. Take care – peace!
Lots of parody material
Plenty of categories
Under new management
Large archive size
A few adverts
No popularity sorting