HentaiPulse Review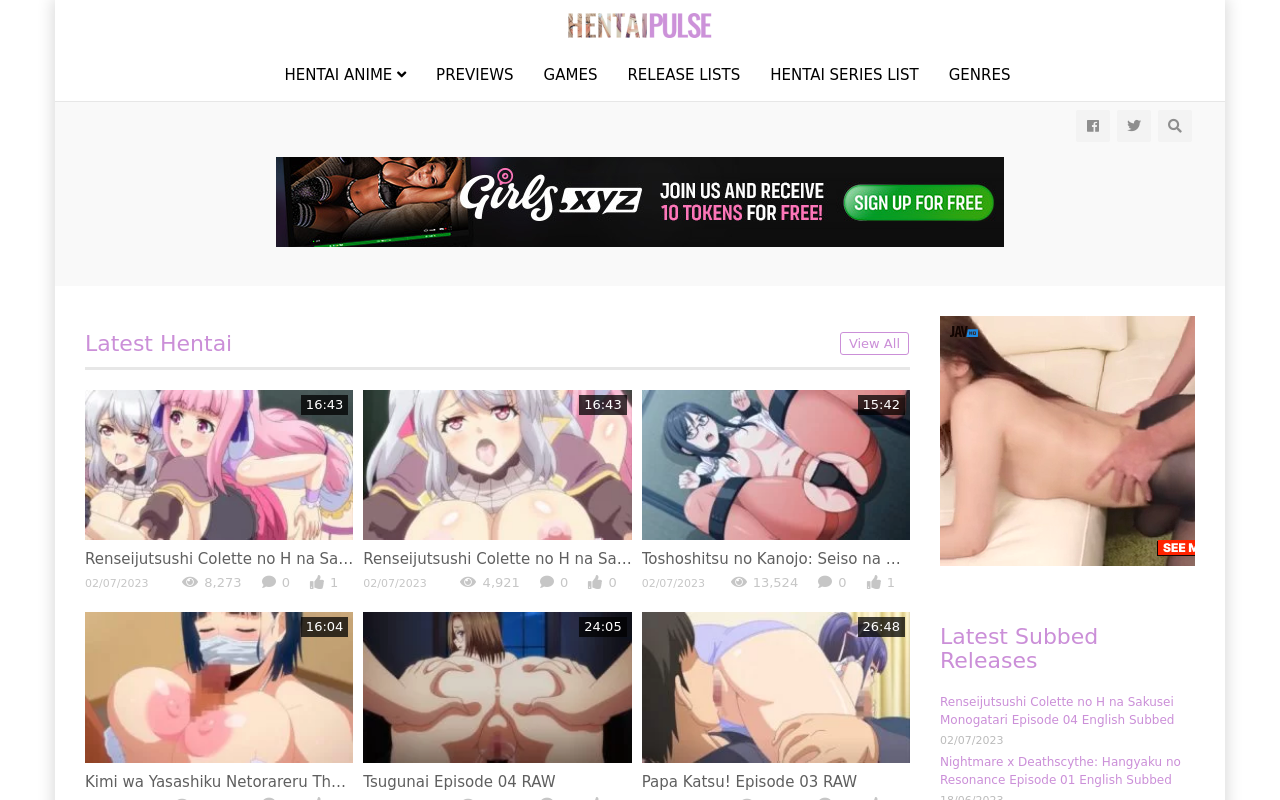 An analysis of HentaiPulse
Howdy friends: it's Fetish Dude and yes, I am bringing you another professional review devoted to hot anime porn action. Today, we'll be looking at a project called Hentai Pulse – a tube-style hub with lots of videos straight from Japan. I've always been a big believer in the future of hentai and I'm confident that what will be offered here is some of the best smut around for people who feel the same. So, without wasting any more time, let's jump into the review and check out all of the offerings that Hentai Pulse has available for us.
The homepage of Hentai Pulse
I'm someone who enjoys keeping things simple, so when I notice that HentaiPulse has kept to a pretty minimal layout with a focus on the goods, that makes me very happy. This place looks like a tube site from the get go, with the bulk of the homepage giving you preview panes of the latest videos added to their collection. These panes currently consist of a title, view count, comment count, like count and preview thumbnail. They've also got the length there too, although since these are full episodes of series, I'm not too sure how useful that information is.
Scrolling down the page, you'll find a new area that focuses on giving you a good look at the most popular hentai of the last week – a good section that I think more tubes could do with providing. Just below that, you've also got previews of upcoming titles. Seems like a bit of a tease, although I guess it's good to know what's going to be delivered to you in the near future, right? I don't think too much could be improved on the homepage of this anime porn tube, so yeah – Hentai Pulse is doing well in my books thus far.
Genres on HentaiPulse
Right at the top of the site, you'll see a navigation pane with a bunch of clickable links. I decided to visit the genres section first, since I think these places are really quite important so that people new to hentai can enjoy something relevant to their interests. Here, you'll find a number of sexual themes that you can click on in order to look at all uploads to the website that feature that topic. To give you an idea of what's available here, I'll just list a few of your options with over 100 videos: threesome, oral, ahegao, bondage, schoolgirl, femdom and stockings. I think it goes without saying that these are very much focused on the anime side of porn videos: few can deny that those niches are right on the money for guys who like to jerk off to anime porn. When you do get around to clicking on a hentai niche, you can then organize all of the material based on those standard metrics, like view count, upload date and number of likes. Good stuff that makes getting what you want a piece of cake.
Hentai series on HentaiPulse
If you're a bit of an expert when it comes to the topic of hentai, you might just want to skip the genre section and head straight to the hentai series list. Here, you'll find a large number of series that are a mixture of world-renowned titles through to relatively obscure offerings. There are hundreds of series at HentaiPulse, so I might as well mention a few to give you an idea of what you can expect to find here: Swing Out Sisters, Master Piece, Wagaya no Liliana-san, Boku to Misaki Sensei and Toshi Densetsu. Videos here are almost always offered in HD, plus you've got the ability to select subtitled or raw options depending on your personal preferences. My only complaint is the lack of downloadable material here: this really should be standard for websites, since the bigger outlets are more than willing to offer it.
Concluding my analysis of HentaiPulse
I've explored Hentai Pulse for the last 2 hours now and I can safely say that they've done a terrific job of giving people who visit this place access to hentai videos. Almost all uploads are subtitled and since you're getting full-length productions, it's the type of spot that you can visit again and again for your fix. I'd like to see a few small improvements here and there, but the overall delivery of anime porn is something that I cannot complain about. So, in short, I think it's a good idea for hentai addicts to get on over to HentaiPulse immediately in order to enjoy their fine collection of anime porn videos.
Want more great erotic manga websites to visit? Then be sure to read the rest of Fetish Dude's reviews devoted to the best hentai sites around!
Huge series database
Good genre section
Updates quite often
No downloads available
No galleries