HentaiMama Review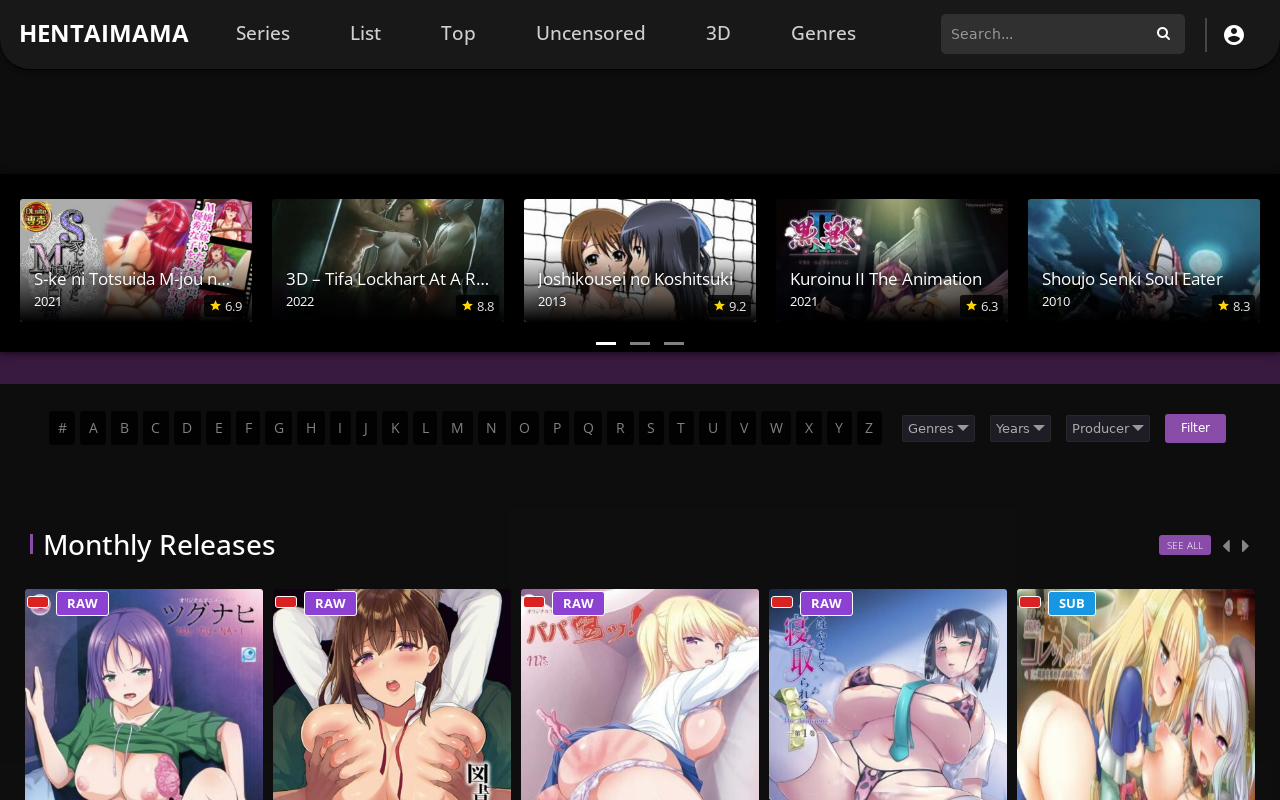 My review of HentaiMama
Hello there. Fetish Dude is back again and yes, we will be reviewing a hentai site today! Over the last month or so, I've devoted a huge amount of time and effort to exploring and understanding the inner workings of the best anime destinations around. It's fantastic to see just how competitive the niche is and I'm confident that HentaiMama will be bringing me a hell of a lot of joy in the near future. So, with that said, let's check out the full experience of HentaiMama and determine whether it has the goods to be a recommended hub of choice. Fetish Dude is more than just a little excited for this anime porn haven!
Initial security warning on HentaiMama
I've made a commitment to a lot of people to bring them value by mentioning everything – both good and bad. That's why it pains me somewhat to kick off this review by pointing out that Hentai Mama currently doesn't offer you the ability to access their website securely: you can only navigate to their project through HTTP. This creates obvious issues for people with monitored networks and who live in countries where porn is illegal, so I think it's fair to say that HentaiMama is already off to a bad start. They really need to change this access issue in the near future, otherwise I'm not going to keep their review up for very long. Suffice to say that if you want to be listed by Fetish Dude, you have to have your act together! There's no excuse not to offer HTTPS, so change it immediately, if not sooner.
HentaiMama: the homepage situation
When we do eventually look at the homepage, I have to say that it's very much in line with what I expect a place offering hentai to look like. On a surface-level scan, the interface feels like it's rich with features, tools and previews, but not cluttered enough that it makes getting around a pain and difficult. This is a fine line to be on the right side of, so I feel like HentaiMama has done a good job in this respect. Right at the top, you'll see a number of suggested series and below that, the monthly releases for stuff that people might really want to check out immediately. They cover a bunch of different productions, although this is mainly professional content coming straight from Japan.
In the main content display area, you'll see a number of preview panes with relatively good coverage of the main things you want to know. They currently provide a series title, episode tag, upload date, preview image and finally, a tag indicating if they have subtitles. A hell of a lot of content here is available with English subs, so that's going to be great for us Western weebs that don't want to learn Japanese in order to enjoy hentai. As you scroll down, you'll notice new content areas for recently added series and new episodes. You've also got a few tools in the header that I want to talk about in the next section.
Organization and access on HentaiMama
Right from the homepage, you've got a header bar area that allows you to navigate seamlessly to various parts of the database as well as filter content so you can get your hands on exactly what it is that you want. The most likely area of interest here is the 'genres' dropdown, which gives you the functionality to pick out the type of hentai video you're hoping to watch. Here, you'll find pretty common themes documented, with the option to check a box if you want to see it. Examples of hentai niches displayed here include incest, femdom, cosplay, bondage, anal and schoolgirls. After you select whatever it is what you want, you'll then be shown all of the available series that match that desire. It's also possible to select various years and producers, so take note of that if you want to really get a full handle on the porn you're watching.
One cool feature that I found across the website was the ability to mouse over a preview render and then be given a full title, synopsis, release date and genre list. This is a fantastic addition to the site that I don't believe any other project currently has, so props to the guys at HentaiMama for offering this relatively unique experience. It certainly suggests that they have a major vested interest in keeping the jerkers at home happy. I think I can speak on behalf of a lot of anime geeks when I say that there's a big desire here for accessibility and information. If you don't know what hentai series you're looking at, things can go wrong real quick!
Watching content at HentaiMama
When you eventually load up the video, you're presented with quite a nice streaming interface that gives you the content you want immediately. There are also a number of different mirrors, so if the default isn't working, you can always go ahead and pick another one. Perhaps my favorite thing here is the ability for people to go ahead and right-click on the video and then select 'save as' if they want to grab it for their own PC. These features are quite rare and I do believe that they're the optimal way for people to be able to access hentai online. Many places require accounts or don't offer it at all, but Hentai Mama makes it so easy for you to grab what you want.
My conclusion regarding HentaiMama
I can safely say that I'm willing to give my support to this spot, mainly because they have a good understanding of how to offer great quality hentai videos to the world and have very few downsides. Sure, the content is great and the quality if fantastic, but the real drawcard here is the general accessibility tools, layout and everything else. A few small changes and I can genuinely seeing this becoming one of the premiere destinations online for people who love hentai. So, in short, if you're looking to enjoy some hot anime porn videos from the best studios around, HentaiMama is probably the way to go. Thanks and have fun!
Lots of hentai series
Fantastic sorting tools
Easy to download scenes
Plenty of categories
A few dead links
Lots of empty space