Hentai2Read Review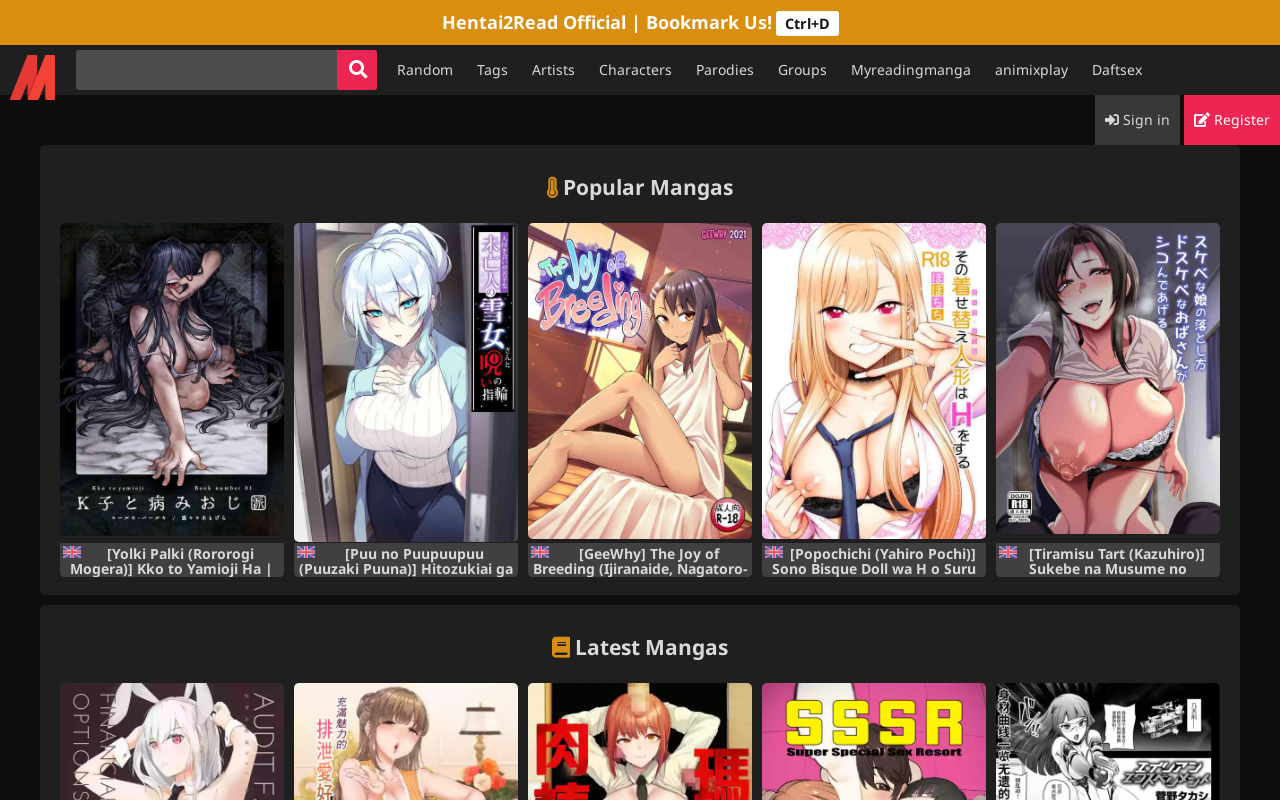 A critical analysis of Hentai2Read
What's going on, groovy gang? Fetish Dude has spent the better part of the last few months exploring all four corners of the Internet to find the hottest anime porn websites around. In this review, I'll be going over one of them that made it to my shortlist. It goes by the title of Hentai2Read and I'm hoping that it's a solid destination worthy of everyone's attention. Still, I don't want to jump the gun here, so let's actually get down to the nitty gritty of a full review to see what it is we're actually dealing with. Read below for my full thoughts and feelings regarding Hentai2Read.
The homepage of Hentai2Read in focus
When you land on the homepage, the first major content area that you'll come across is an advert. I'm okay with this because I understand that websites have to make cash, but I'm not too thrilled that the quality of the advert is really quite low. It's really pixelated and not even animated – at least give me a modern ad that looks good and makes me want to click on it! The product it's offering – a hentai game – ought to be fun too. Not sure what's going on here, but I think this probably isn't the best design approach or choice they could have made.
Thankfully, the pixilation and layout issues of the top-half of the landing page aren't mirrored further down. Your first content block shows off a number of preview panes of what I'm guessing are galleries you can access. These panes are constructed of a thumbnail (usually the first page of the comic) and title, although if you run your mouse over any of the options, you'll then be presented with a bunch more information. Currently, Hentai2Read offers you the title, media type, artist name and then a huge number of tags related to the media in question. Below that, you eventually find a view count, love count and number of pages indicator. All great stuff – so far, so good for Hentai2Read.
The spotlight sidebar at Hentai2Read
Hentai 2 Read has a relatively unique feature that I don't think I've come across on a competing project before: the sidebar on the right-hand side shows you a large number of trending and spotlight releases of galleries that you might enjoy. These appear when you run your mouse over the segment (it's mainly hidden by default) and are sorted by default based on popularity. You've also got a button there to show content based on rating, as well as a chat link which I imagine worked before, but now loads up a Discord link. I feel like pretty much every major hentai website these days ought to have a Discord server, so yeah – great news that Hentai2Read is offering exactly that. You've also got a rather bulky setting area with switches for a number of different things to enhance your experience on the website. I have to say, this is quite impressive stuff.
The main sidebar at Hentai2Read
I don't want to spend too much time just talking about the site's structure, but I'm amazed at how well everything here works. Alongside the spotlight sidebar, you've got a navigation one on the left-hand side of the project too. This segment will take you to the official forums, advanced search feature, total content rankings, a random gallery as well as a bunch of other sorting and organizational tools. There are a few third-party links here, but they're clearly shown with the little icon next to them.
Content at Hentai2Read
I don't think I can really talk too much about content here, since we all know how hentai and doujinshi operates. Nothing hosted at Hentai2Read is actually produced by the people behind the website, so you're just given what people actually publish. As a result of this, sites rarely have any differences when it comes to the content they're hosted – you'll find a huge amount of overlap, in fact. Having said that, based on the dozen or so doujinshi I tried, Hentai2Read is making sure to archive the best of the best, as well as releases that might not be all that stellar.
Final remarks on Hentai2Read
I've had a fantastic time looking at the content offered by Hentai2Read, and I do believe that the overall structure of this site is one of the best I've come across. My only complaint here is the advert that's in low quality right when you land on the site – that's literally it! As a result, I'm going to give Hentai2Read my full, professional endorsement and I think it would be very wise for you to check this place out if you're a lover of hentai or doujinshi. As always, thank you so much for tuning in and I hope that your next hentai-fueled jerk is the best one yet. Peace and love – Fetish Dude's outta here!
Fantastic organization tools
Good sidebar features
Large doujinshi database
Pixelated adverts
No hosted videos