TeenyBlack Review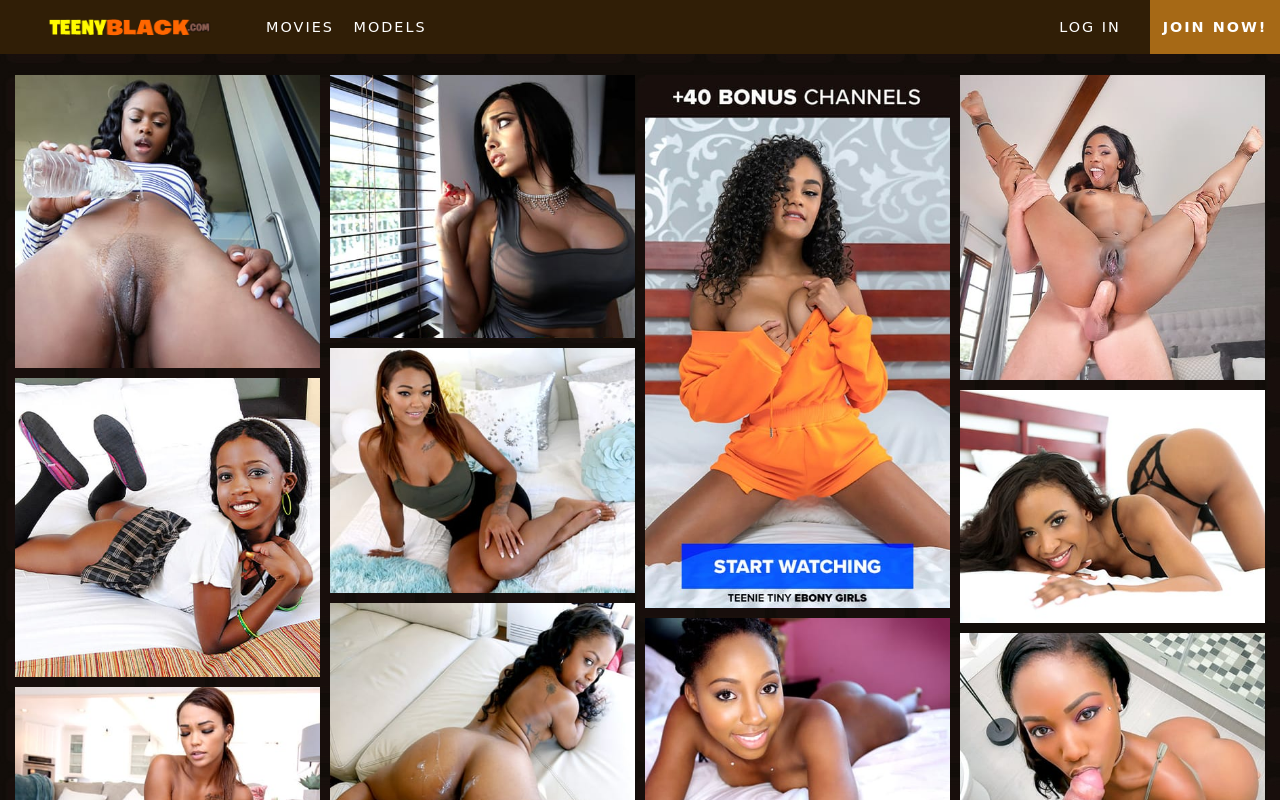 TeenyBlack analysis by Fetish Dude
What's up, fam? Fetish Dude back at the keyboard and yeah: we're going to be hunting juicy black broads in this particular review. I think we know by now that Fetish Dude is a little addicted to the idea of having hot sex with an oiled up ebony chick – too bad that there's not one handy for me to enjoy! The good news is that porn sites exist that offer a similar experience, so I'm going to head over to TeenyBlack for a deep analysis of what it is they've got. Fingers crossed the experience is great because if so, this will be one of my favorite places to find young black women taking big cocks. Read on: I'll tell you everything you ought to know about TeenyBlack!
First thoughts on TeenyBlack
I should probably mention quite early on that if you do want to access TeenyBlack, you will have to cough up a little cash. The good news is that you can try out a 2 day trial that only costs a dollar, so if you're not sure if what they've got to offer is going to suit you, it's only a buck in order to put the website to the test. That to me is a fantastic value proposition and I wished more porn sites offered this kind of accessibility – just makes your options when getting porn online that much more varied. The whole process is pretty streamlined and they've got 24/7 customer support available too, so if anything goes wrong during your attempt to sign up to TeenyBlack, you should be covered. I also want to touch a little on the bonus action you get here, because if you're someone that likes getting more than you bargained for, TeenyBlack is perfect for that.
The bonus sites attached to TeenyBlack
So it turns out that Teeny Black doesn't come in isolation: you get free bonus access to an entire network of porn here when you do decide to create an account. These are provided to you via the Team Skeet network, which is well known when it comes specifically to giving people access to barely legal porn. While other parts of the network will have ebony material for you to jerk off over, the main focus here is on teenage porn, so if you like ladies who are young, this is going to be perfect for you. Some of the bonus sites that you might be faimilar with include Teens Do Porn, Innocent High, Bad MILFs, Dyked, Exxxtra Small and Teens Love Anal. You've got a bunch of variety and in my personal opinion, Team Skeet is one of the best outlets on the market right now if you want to dig into the world of barely legal porn. They've always been at the top of their game when it comes to this niche and I'm going to really enjoy checking out their ebony teen porn offerings over at TeenyBlack. Speaking of which, let's switch back and see what that site has to offer.
The content on TeenyBlack
I'll be honest from the start here: Teeny Black doesn't have the most robust of archives. Sure, I think they're generally okay, but with only 100 or so scenes, it's hardly the largest collection of ebony porn that you'll find. What they lack in quantity, they more than make up for in quantity. Fetish Dude must applaud the producers here for giving you the ability to watch their entire archive of material in full HD if you so desire. I've always had a massive hard-on for high definition content, so it should come as no surprise that I'm giving praise to TeenyBlack here for offering it. They seem to have a good grasp of rendering and yeah – that's fantastic for folks like me that just want to jerk off to some top quality smut without having to think twice about squinting at the small cluster of pixels before us. TeenyBlack also has a fast streaming server and download offering too – perfect options for those that are just interested in getting their mitts on the best of the best.
A look at pornstars on TeenyBlack
I think it's always a good idea to look at pornstars that feature on a particular outlet for adult material, so I'm going to talk a little about the names that I came across here on TeenyBlack to give you some sense of why I like what's on offer here. A few of the ladies you might recognize include the likes of Amari Anne, Aaliyah Hadid, Alexis Tae, Sarai Minx and Jaye Austin. I don't know about you, but those are some pretty stellar dark-skinned broads that I don't mind watching in action. I'll never get tired of looking at the finest barely legal ebony babes and these ladies are certainly in that niche. So yeah – all present and correct from the perspective of Fetish Dude!
Improvements for TeenyBlack
The most obvious improvement that could be made here would be giving folks the ability to watch more porn! The archive is just a little too small for me to consider this place to be the #1 spot. Sure, if you're looking for teen porn then have at it, but if the reason you're here is because you want to enjoy some ebony action, then you might be a little disappointed with the fact that they don't have the most robust of archives. Potentially in a few years things will look different, but the future isn't now, so that's why I'm giving it this criticism.
A conclusion on TeenyBlack
Quality can trump quantity a hell of a lot, so I think that overall, TeenyBlack is good enough for guys like you to check out. They do fulfill their niche and yes – there are full HD, exclusive uploads of sexy black teens taking cocks here that I have little doubt you'll get hard when looking at. The bonus action is fantastic if you love teens and I think that there is sufficient entertainment here to at least go for a trial. So yeah – bottom line, Fetish Dude is signing off on TeenyBlack and I think you should take a look if you haven't already.
Thanks for reading another ebony porn review here on Fetish Dude. Be sure to read the rest of my coverage on the best black focused adult websites whenever you get the chance!
Sexy black broads
Huge teen porn bonus
Full HD ebony footage
Sporadic upload schedule
Limited ebony bonuses