EbonyPulse Review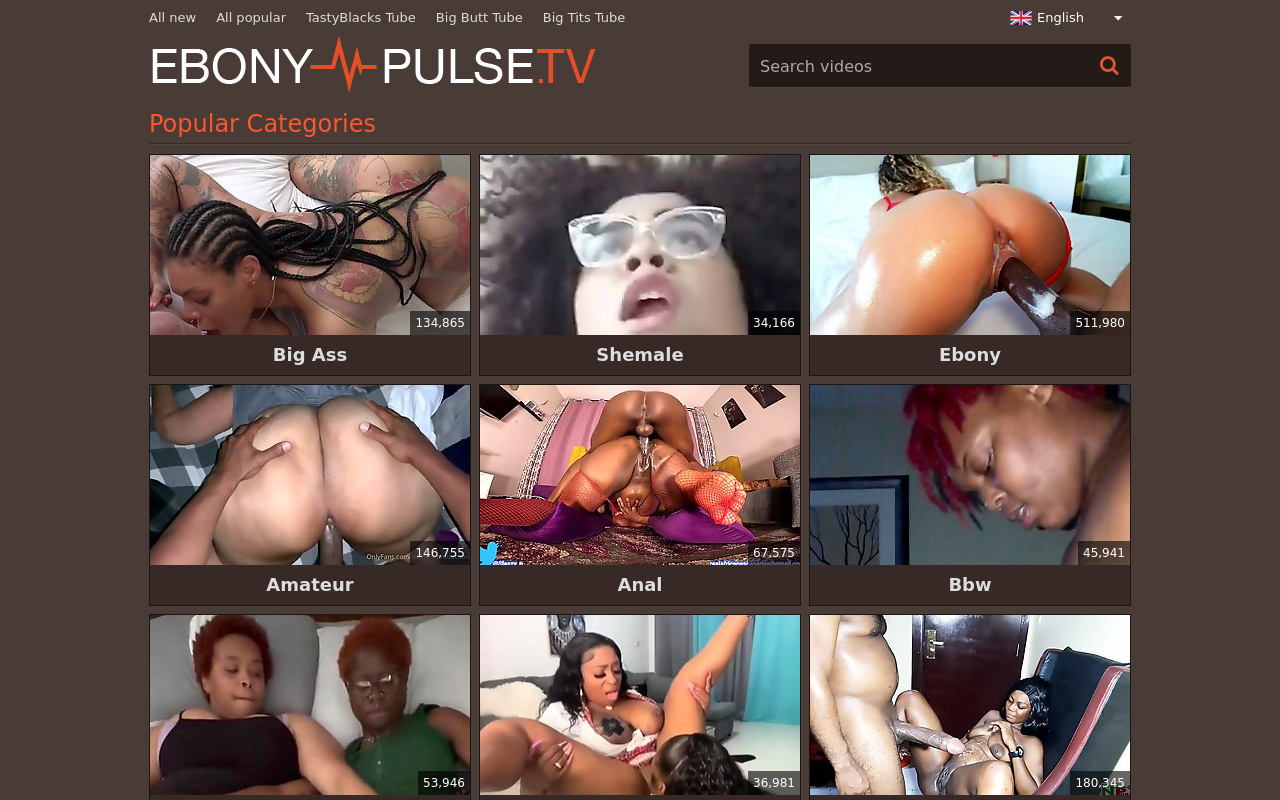 Fetish Dude's visit to EbonyPulse
What's up, family? Fetish Dude is back at the review table and today, I'm going to be talking about a tube by the name of EbonyPulse. As you can probably already work out, this is a project that is most notable for its commitment – or alleged commitment – to providing you with porn catered toward sexy black chicks. I've always had a fantastic relationship with ebony porn and it's going to be both a privilege and honor to see what Ebony Pulse has in store for me. If you'd like to know more about this black porn tube site, continue reading – I'll give you all the juicy details!
Initial security warning on EbonyPulse
I think it would be quite prudent to initially start off by pointing out that EbonyPulse currently doesn't allow you to connect to the server securely. I'm unsure why they insist on only offering HTTP for the time and being, but it's something that needs to be fixed as soon as possible of they want me to rate them any higher. I've always been committed to an open Internet with privacy as my central concern: if places don't buck up their ideas and deliver HTTPS in the current year, you better believe that I have little interest in recommending them to the folks who read my website. Anyway, enough geeking out on the topic: let's get down to brass tacks and see what the site is all about.
The homepage of EbonyPulse
After landing on the homepage here, you'll be presented with a number of different niches that you can click on that will then provide you with theme-specific adult material. I'm okay with this approach, but I think that EbonyPulse could probably do a better job of organizing what it is they have to offer. What's confusing to me is the fact that 'ebony' is the first niche, but I mean, isn't that the whole purpose of the website? It hardly seems like a category worth clicking on, since I know that this is all I'm going to find on the site. I also noticed that they had amateur and homemade categories as being separate: these two should really be combined, based on what I saw behind both of the spots. I hope that they work on these issues, because as far as first impressions go, this isn't looking so hot.
What else EbonyPulse has to offer
When you do pick a category (I went with teen, since I love young chocolate) you'll then be shown all of the videos associated with that genre. These are sorted based on popularity first, which I think is probably a good step forward. Everyone wants to see the highest quality content first, right? People are generally quite good at picking out pornography too: the only guys who vote after jerking are those who had a good time! Note that you can filter out shorter scenes here, as well as organize the archive based on the upload date of the material at hand. Pretty standard stuff and I would like to see them expand this somewhat. For instance, being able to see scenes based on total rating or view count seems like a good step forward. Oh, I think I should also comment on the content structure here – it's slightly unique!
How content on EbonyPulse works
While there are thousands of scenes for you to watch at Ebony Pulse, it turns out that there is actually zero. The reason for this because of the fact that they index content from third-party tubes – most of which you're likely familiar with. EbonyPulse has porn documented here from the likes of HDSex, PornHub, JizzBunker, xHamster and more. Essentially, you'll be coming here and searching through dozens of tubes in a single location. This has the benefit of giving you a pragmatically unlimited amount of porn to enjoy, but there are a few scenes that will appear here multiple times, so get used to seeing duplicates, because they're all over the place!
A final word on EbonyPulse
Friends: thanks a bunch for coming along and reading up on what I have to say with regard to EbonyPulse. This tube was a top-tier destination to visit and I think that for most people who want to see a lot of black babe porn, you won't get much competition in the free space. While there are improvements to be made here, my overall experience was a positive one, and for that reason, Fetish Dude is more than happy to sign off on the project. As always, thanks so much for reading my analysis and come back whenever you need advice on the best black porn websites around. I'll be here with all the reviews you'll ever need – then a few more!
Lots of ebony porn
Plenty of categories
Regular new releases
Third-party hosting
Some redundant categorization