BlackValleyGirls Review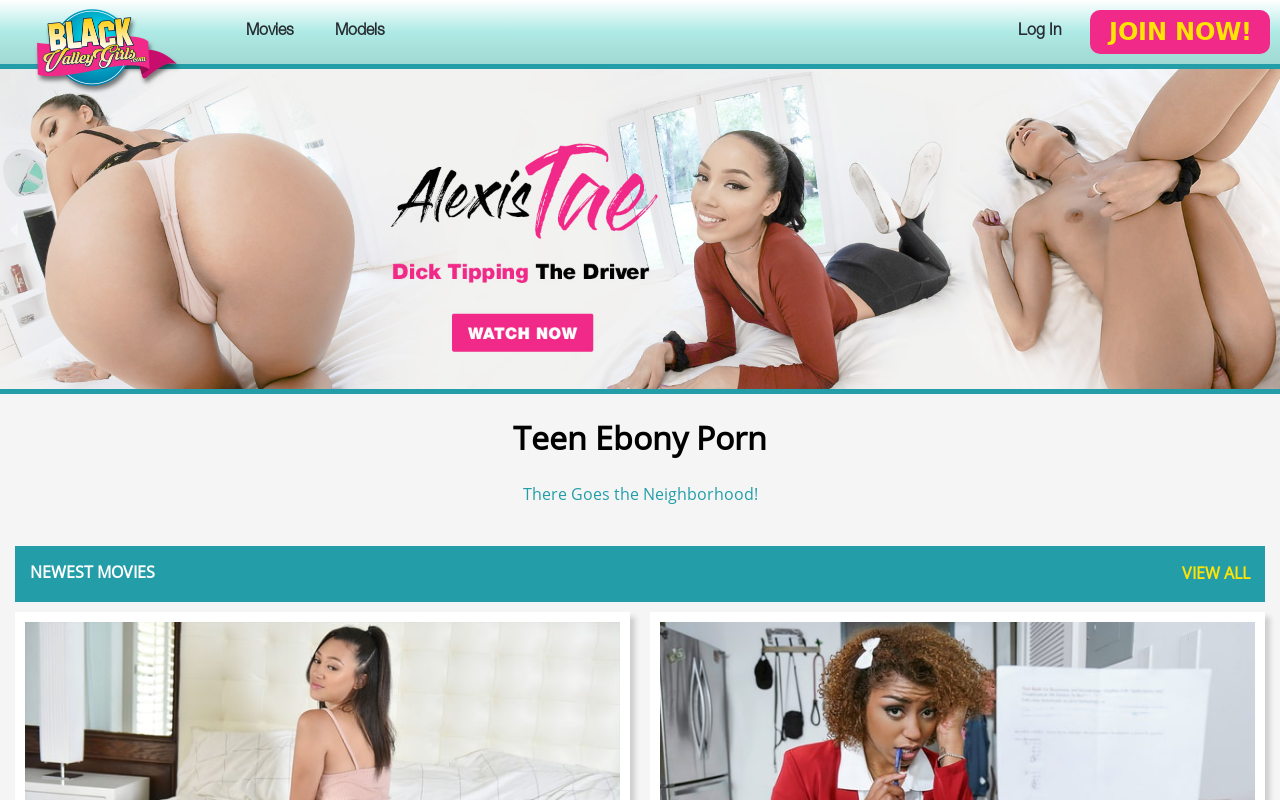 Fetish Dude reviews BlackValleyGirls
What's going on, gang? Fetish Dude is going to be checking out Black Valley Girls today: a website that seeks to provide you with access to top-tier teen ebony porn where the most delicious, dark-skinned ladies around are given the fucking of a lifetime. You'll see so many afro goddesses taking dick and to be frank, I cannot wait to explore for myself and tell you how I got on. I've seen material from Black Valley Girls myself elsewhere, but this is going to be my first time checking it out personally. So, let's stop messing around and get into the nitty gritty. I'm pumped – nothing beats some quality ebony porn!
First thoughts on Black Valley Girls
BlackValleyGirls is actually a relatively new outlet for adult material online: this studio was only released around 2 years ago under the Team Skeet banner and they've done a stellar job of pumping out smut ever since they first got into the game. As things currently stand, a new upload is dropped here on a weekly basis, so if you're someone that likes a fresh slice of adult material every 7 days, BlackValleyGirls will be more than happy to facilitate. Since when you do sign up you get free bonus access to other destinations, I think it's a good idea for me to talk a little about the network and what it has to offer. Then I'll come back and give you the full, juicy details on what BlackValleyGirls is all about.
The BlackValleyGirls Team Skeet network bonus
When signing up here, you'll be given free bonus access to a huge number of different websites that mainly focus on barely legal porn. A lot of the names are quite respected in the adult business, including the likes of Teeny Black, POV Life, Innocent High, Exxxtra Small and Teen Curves. Please note that this is very much a spot for barely legal porn, as opposed to just focusing on ebony action. There are plenty of black babes who feature elsewhere on the network, but it's hardly a focus of what Team Skeet offers. I do have a review on Teeny Black though, which does come with your membership. They've got over 100 scenes and yeah – it's been around quite a bit longer than BlackValleyGirls has. I'd say that the content on BVG is slightly better and higher quality, but both have world-class ebony chicks taking cocks. Overall, the network pumps out at least one new scene on a daily basis, plus it has an archive stacked with thousands of exclusive uploads. In short, you get a hell of a lot of bonus porn when you sign up to BlackValleyGirls.
A look at BlackValleyGirls
So currently, BlackValleyGirls is sitting on a collection of around 50 uploads, which might seem small, but since they've only been in the game for a short period of time, it doesn't seem fair to hold them to an extremely high standard. No shit that spots like We Live Together have a much bigger database of porn – they've been around for decades! Black Valley Girls does publish all of its uploads in full HD and from what I can tell, they're very much focused on giving these tight ebony broads white cocks to enjoy. While other sites in the ebony babe niche might offer black girls taking black cocks, the interracial aspect here is very much alive. I don't think this is going to bother too many folks out there though, since everyone knows that watching a dark-skinned temptress enjoying an ivory sausage is pretty much the best thing ever. These cuties just love nothing more than swirling, right? It might piss off their local communities, but who cares when the dick hit that good.
The action at BlackValleyGirls
So the majority of the sexual activity here comes under the 'one on one' niche, whereby black babes are fucked hard solo by a guy with a fat cock. There are some threesome scenes and meme spectator uploads, but for the most part, you're getting a vanilla experience that is going to appeal to the highest number of individuals. The camerawork and content quality at Black Valley Girls is pretty impressive – they seem to work extensively with world-class cameramen that know how to use lighting, angles and whatever else to really sell the storyline of what's going on. I'd say that the production value here is certainly above average and the type of thing that folks who prefer slightly more arty porn can get off to. Don't get me wrong, you'll still see some wild fucking and sucking, but it comes with a bit of an erotica vibe that will class up your jerking session just a little bit. The whole niche of teen, upper class ebony girls is also sold quite well here: props to the guys behind BlackValleyGirls for managing that.
A look at the pornstars of Black Valley Girls
Naturally, because so much attention here is being put on the women who feature in the uploads, I think it's a good idea for me to touch on the ladies that you'll see in the Black Valley Girls productions. Some of the names that I'm sure you'll be familiar with include Adriana Maya, Nia Nixon, Nia Nacci, Kinsley Karter and Ana Foxxx. Suffice to say that watching these girls in action is simply a dream come true for Fetish Dude. These are some fantastic names and they've got a reputation for a reason: they know how to fuck.
My final word on BlackValleyGirls
I've seen enough here at Black Valley Girls to go ahead and finish off this particular analysis. As you can probably tell, I'm a massive fan of what I find here and I genuinely feel like most people who check this place out are going to feel the same. The content is second to none and these ladies really do know how to fuck. The overall niche is hot, plus you've got a bunch of preview scenes to check out at the tour if you want to try before you buy. The money aspect seems secondary to me – it's such a small price to pay for what is world-class adult entertainment. So yeah, in short, BlackValleyGirls is the go-to spot right now if you want teen ebony porn!
Thank you for reading another review written by Fetish Dude, the only guy you need to give advice on the best ebony porn sites around.
Premium ebony action
Lots of great pornstars
Full HD downloading available
Large bonus network
Small content archive
No 4K footage
Premium access only