DarkPanthera Review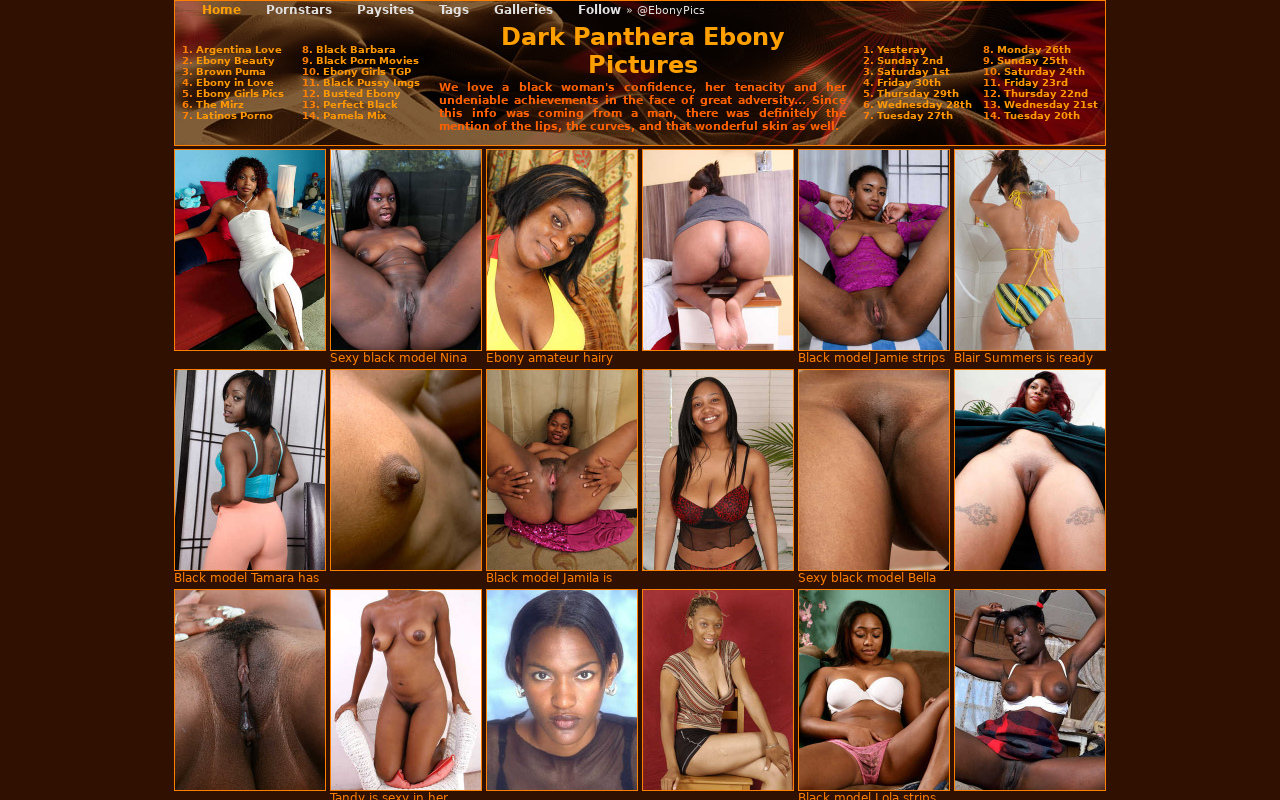 Fetish Dude's visit to DarkPanthera
Everyone has a specific niche that they're into, right? For a lot of dudes, they've got a preference for Latina, Asian or European adult entertainment, which is totally fine! Today though, I'm going to be talking about a spot which is completely devoted to the very best in ebony goodness. I've always loved the idea of oiling up a skinny black babe and fucking her senseless for a full night – one can always dream, right? Well, fingers crossed that DarkPanthera only makes this fantasy even more delicious in my mind: let's check it out and see what's going on!
Initial warning on DarkPanthera
Every time I visit a website that only allows for HTTP access, I'm sure to mention it immediately, because I want my fans at home to realize that this type of thing is quite important. Currently, DarkPanthera has zero support for HTTPS connections, meaning that anyone who's able to monitor your network can see what you're accessing and how you're accessing it. This is less than preferable and to be perfectly honest with you, it's something that DarkPanthera needs to fix immediately. Starting next year, I'll actively be pulling reviews and downgrading spots that don't offer HTTPS, so yeah: consider this being DarkPanthera put on notice. Security is nothing to skip on!
What DarkPanthera is all about
While I typically look at tube sites more often than not, it's always good to go back to your roots and explore porn through photography. This is essentially the premise of DarkPanthera, where you're going to be looking at a number of photographs and not much by way of moving material. Totally fine as far as I'm concerned, although you do have to realize that in order to be competition with erotic photography these days, you've got to be at the top of your game! Let me talk a little on the topic of DarkPanthera's initial website structure and what's going on here.
The homepage of DarkPanthera
So much to say here with regard to the homepage! Okay, so firstly, I'm not convinced that the layout and design are all that modern. It feels like DarkPanthera was probably around about 10 years ago and they haven't bothered to update their navigation or accessibility options since then: less than impressive. You've got a number of links here to take you around the various parts of the network, although I wouldn't suggest for a second that the layout is in line with what I'd consider to be attractive or functional. It's hard to point out any specific flaw, but in general, DarkPanthera just doesn't feel like it's getting much of the job done. The thumbnails for the various galleries are quite small from my perspective – I had to zoom in and even then, the pixilation left a lot to be desired. I guess the overall theme here is functionality, but even then, design could be massively improved upon.
The content of DarkPanthera
The content here seems to be a mixture of relatively modern releases and uploads that can be traced back several years – potentially even decades. I don't know what the default ordering is, but it certainly isn't chronological, because I'm seeing many galleries here that have been online for the longest time. From the homepage alone, I came across a gallery from ATK Exotics that went back to 2014 – that's not exactly my idea of modern content, guys!
In the header, you'll find a number of links that allegedly take you to sections for the various studios providing content and tags that you can click on if you have a particular genre that interests you. These sound great in theory, but when I tried to click on them, I was just navigated straight back to the homepage – not good. These functions, if they existed, would be fantastic, but since they don't, I feel a little short-changed on my overall DarkPanthera experience.
A final word on Dark Panthera
Well friends: that's pretty much everything that Fetish Dude has to say in this particular review about Dark Panthera. As you can probably tell, I didn't have a terrible time here, but I feel like this spot has a lot to work on. Their selection of ebony porn images aren't bad, but it's the lack of modern content, as well as navigational tools, that really lets this place down. Fingers crossed they can make some adjustments in future in order to boost their listing spot, but I cannot, in good faith, currently suggest this as a destination for you to visit unless you really have a vested interest in dated black babe photographs.
Thank you for reading my analysis on DarkPanthera. Come back to my review site again whenever you need advice and information on the best ebony sex sites around!
Hot ebony porn pictures
Relatively large collection
Plenty of studio sources
No good organization
Average website layout
Some broken links