TastyBlacks Review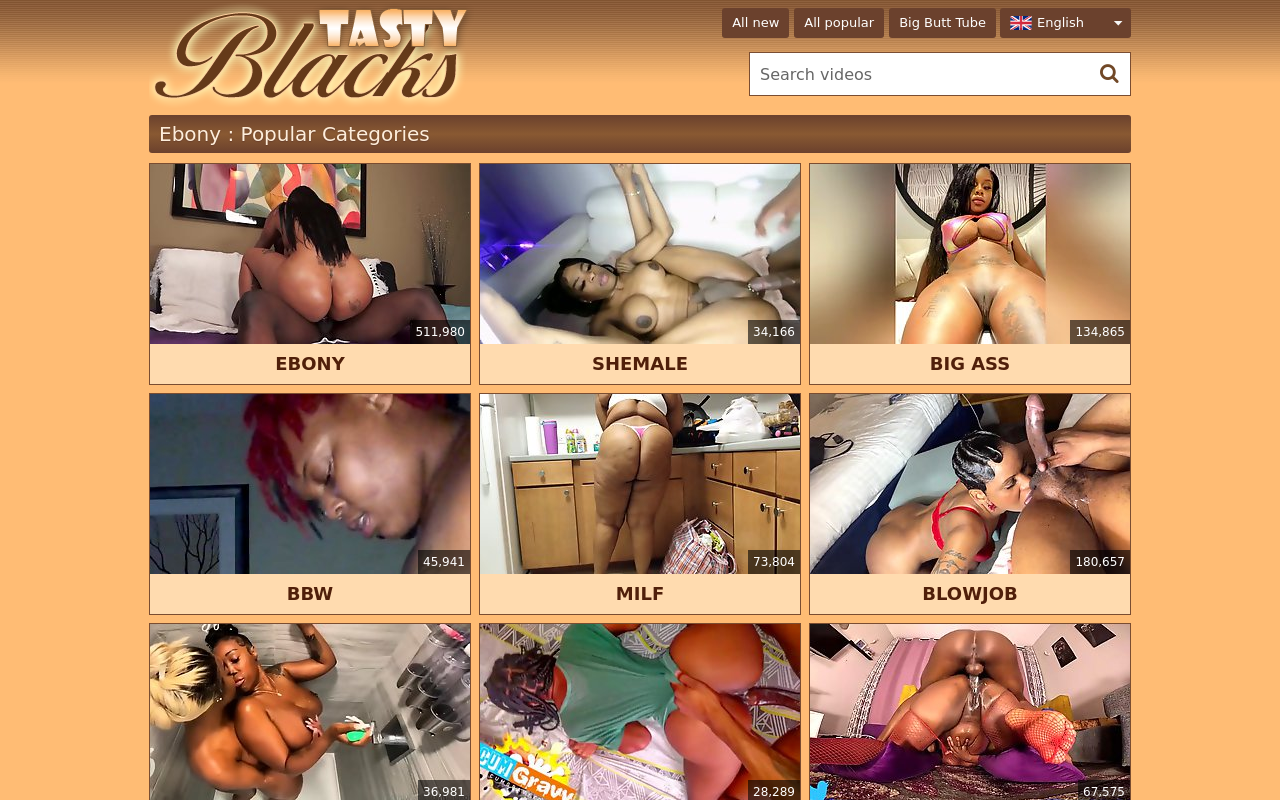 Visiting TastyBlacks – Fetish Dude review
Hey yo – what's good in the hood? Fetish Dude back at the keyboard and today, I'm going to be telling you all about a spot called TastyBlacks. I don't think I need to explain to you folks that when it comes to the pursuit of ebony content online, few people get the job done like Fetish Dude. I live for watching black girls taking cock and I'm excited to see if the juicy delights over on TastyBlacks fit into my definition of what perfection is. So without further ado, let's get down to the task at hand and discover if TastyBlacks' reality matches the expectation.
Security warning on TastyBlacks
I've always been a big believer in people being able to use the Internet freely and securely, which is why I think it's important for me to point out that Tasty Blacks only allows you to connect to their server via HTTP. If you're not a techno whiz-kid, this essentially means that anyone who's able to monitor your connection to the server can see exactly what it is you're looking at. Most sites make this impossible because of HTTPS, but yeah – TastyBlacks has no such feature. I personally think there's no excuse for this, so I always make sure to warn people beforehand, since it's incredibly lazy, all things considered. Okay, audit out of the way: let's talk porn.
The homepage experience of TastyBlacks
After landing on the homepage, TastyBlacks will show you a number of porn niches that you can click on. This is in contrast to the standard video-first approach that most tubes opt for, although the good news is that you've got the ability to prompt this by hitting the 'all popular' or 'all new' buttons in the very top right-hand corner of the website. They've even got a language option there if English isn't your preferred approach: pretty cool, right? Anyway, I want to talk a little more about the categories here, so let me do that in a fresh paragraph – Fetish Dude has a lot to say!
My thoughts on TastyBlacks' categories
As much as I do enjoy the ability to explore content based on different genres, I feel like Tasty Blacks has dropped the ball a little bit here with regard to their ebony porn. Perhaps the most obvious issues that I can point to is the fact that there are a number of redundant categories here that I can't see much sense in them keeping. For example, in the top 15 niches, you'll find both 'black' and 'ebony' – why? I'm coming to a site that's already devoted to these two topics, so what possible benefit would I derive from going into these sub-sections? They've also got a few doubled-up concepts as well, such as amateur and homemade being here as separate choices: those ought to be combined. Same goes for cougar, MILF, mom and stepmom: just bundle this stuff together, folks. The good news is that they do have a hell of a lot of porn for you to watch, but that's something that I should probably explain a little more clearly – not everything is as it may appear.
The content structure of TastyBlacks
Tasty Blacks doesn't actually host any content itself, so while there are millions of ebony porn videos for you to watch here, none of them are actually coming from TastyBlacks. They're structured in such a way that you actually go to third-party tubes in order to watch the content that you desire. We're talking about spaces such as PornGem, xHamster, PornLib, PornHub and others. Fetish Dude has seen a number of these sites in the past and generally, I think that they're pretty good for what they offer. My only major complaint is the fact that you will find plenty of doubled-up scenes, since there is a huge overlap in the content that a number of the biggest tubes have. Just part of the industry – nothing you can do about it, either!
TastyBlacks: the final word
Okay everyone: that's just about all Fetish Dude has to say on the topic of Tasty Blacks. As you can probably tell, I'm pretty happy with this tube overall and I do feel as if they give you access to a bunch of top quality porn – so, what's not to love? While there are obvious issues with the structure of the site and it doesn't exactly bring much to the table, I still feel like plenty of people out there who love ebony sex videos are going to have a good time here. With that in mind, Fetish Dude is going to give this tube indexer my official seal of approval.
Thank you for reading my expert review on TastyBlacks. Remember that for the best porn sites around, no one does it quite like Fetish Dude! Peace be upon you and yeah: happy fapping.
Lots of ebony categories
Huge video database
Good search results
No pornstar catalogue
Some redundant categories