MILF Porn Games Review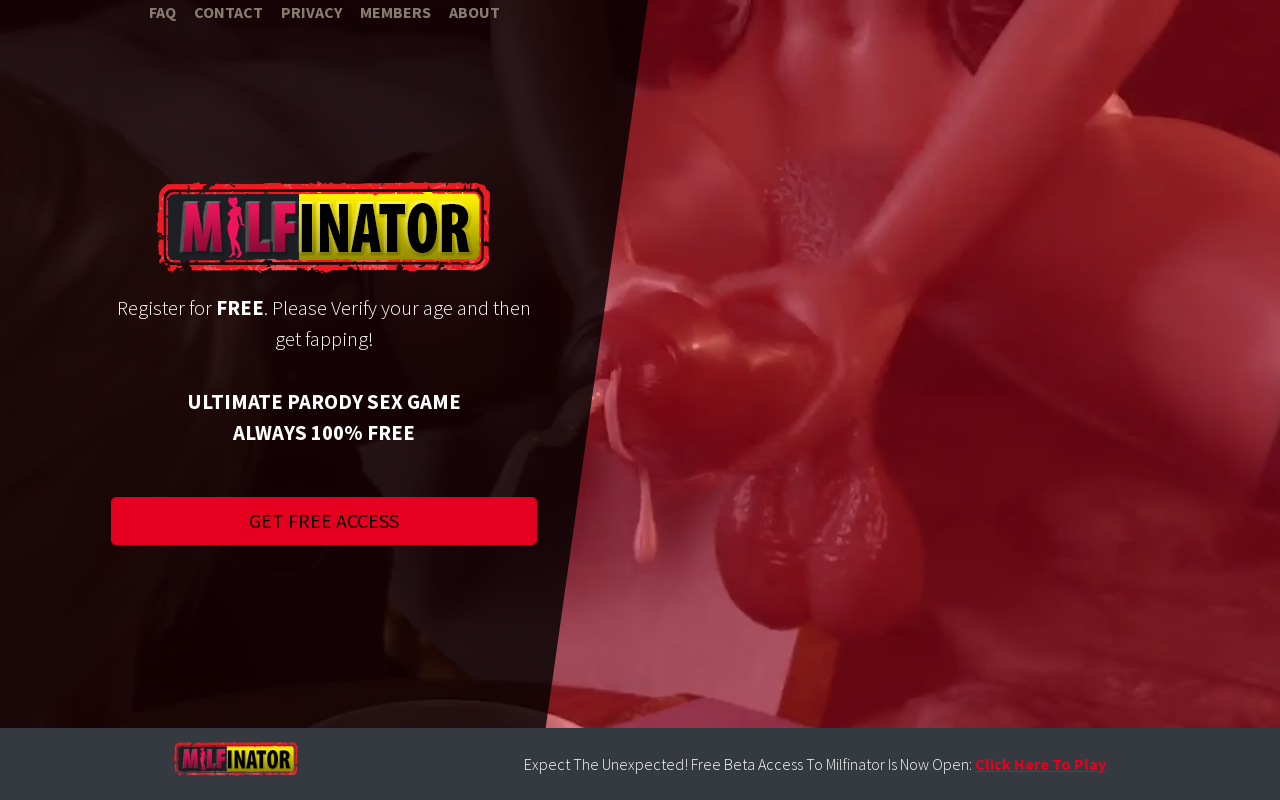 Mature Gaming Heaven: MILF Porn Games
What's up, horny gamers? Are you the type of guy that just loves an older woman? Well, the great news is that if you're also a gamer – I've got the perfect destination for you to visit right now! It's called MILF Porn Games and believe me, you're going to want to know all about this place. The title gives it away, right? Yup – it's filled with interactive releases where you get to have hot and wild action with mature goddesses. I've spent the last 4 hours inside this portal so I could write up an honest, professional review – how about we get into it and I tell you what MILF Porn Games is all about? Read below and let's see!
The MILF Porn Games Member's Area
I want to start off by saying that this portal is free to join: no need to pay a penny to get access to the inside. It's also quick and simple to create an account, something that I believe a lot of places lack when it comes to putting their destinations together. Anyhow, once inside, you'll be presented with the main page that displays the latest updates and newest titles added to the portal. I want to stress that MILF Porn Games creates all of their releases in-house – this means that you will not find any of the titles that they have elsewhere on the Internet. You'll have to sign up here and get inside if you want their cache of mature-themed XXX releases. Mr. Porn Geek appreciates a place that publishes what it produces – MILF Porn Games is hitting the ground running for this review, that's for damn sure.
I counted up their database and right now, you'll be able to get your hands on a total of 17 games. That's pretty reasonable, especially since their platform has only been online since 2020. It would appear that every 3 months, a new project is added to the archive – they also release content patches regularly for games though, so don't think that it's in any way inactive or a place where you'll game for one night and that will be that. It's quite the opposite, and they even have community aspects and elements here. Their Discord server is quite sizable with over 8,000 members and there are forums to post in too – pretty cool all around.
Playing MILF Porn Games
So long as you've got a web browser, which 99.9% of you do – it's not going to be an issue for you to play the mature sex games offered here. MILF Porn Games says that they will eventually release a launcher for local game access, but for now, you play all of the titles through their website. This is something that I really appreciate, and it means that literally everyone can get in on the action – even those trying to access these games via their mobiles. Note that obviously, you'll need to have an active Internet connection at all times to play MILF Porn Games, though once the game has loaded up, it runs for quite some time before checking if you're still connected with the network. You can technically disconnect, but your progress won't be saved. Okay, I'll stop talking technical details – let's get into the juicy stuff!
There's a clear art theme across MILF Porn Games: I'm here for it. I wouldn't say it's an entirely unique approach, but I think there's a good chance that you haven't seen this style of content anywhere else before. It works real well with the niche that they're working in – these mature women look absolutely delicious, and it really doesn't matter what title you play – it's going to look exactly the same across all of them. Sure, there are subtle differences, but it's clear that MILF Porn Games wants a consistent look and aesthetic across the characters in their XXX releases. Am I going to cry and complain about that? Absolutely not!
Gameplay comes in many different forms: there are platformers, dating simulators, fantasy role playing games and puzzle-themed releases. It's quite clear to me that while the art can stay consistent, they want to be as varied as possible when it comes to the mechanics of gameplay and how you actually unlock the smut. Some games are easy, others and a little more difficult. This does bring me to one cool feature on MILF Porn Games that other places don't have though: guides!
Official MPG Guides
That's right: MILF Porn Games has official guides that you can follow – these aren't just quick and useless snippets of information either: they're fully detailed releases so that you can complete any game and unlock 100% of the content it had to offer. They've also got a Wiki, so if you want to take things a little slower and understand mechanics, that's a great way to go about doing exactly that. I also found that there's a small speedrunning community on the official forums where people try to complete the games as quickly as possible – I mean, I guess it's cool? I suppose it just shows that even though these titles are mainly made for you to masturbate over, they're good enough without the sex for people to want to play. As a game designer, I'd actually be over the moon if that happened to one of my games.
Final Word on MPG
I think I've probably made it clear at this point that I'm going to fully endorse MILF Porn Games: their focus on housewives, mature women and great sex is something that you're going to go crazy over. I've seen time and time again that places like this try to deliver a good product, but fall short in many different ways. That's not the case at all when it comes to MILF Porn Games – definitely a hub that you're going to want to at least explore once or twice and yeah, good chance you'll get hooked if you like older babes. Anyway, that's it from Fetish Dude: thanks for reading and I'll see you again real soon.
Hot MILF gaming Browser-based action No adverts
Internet required Average loading speeds