Gay Porn Games Review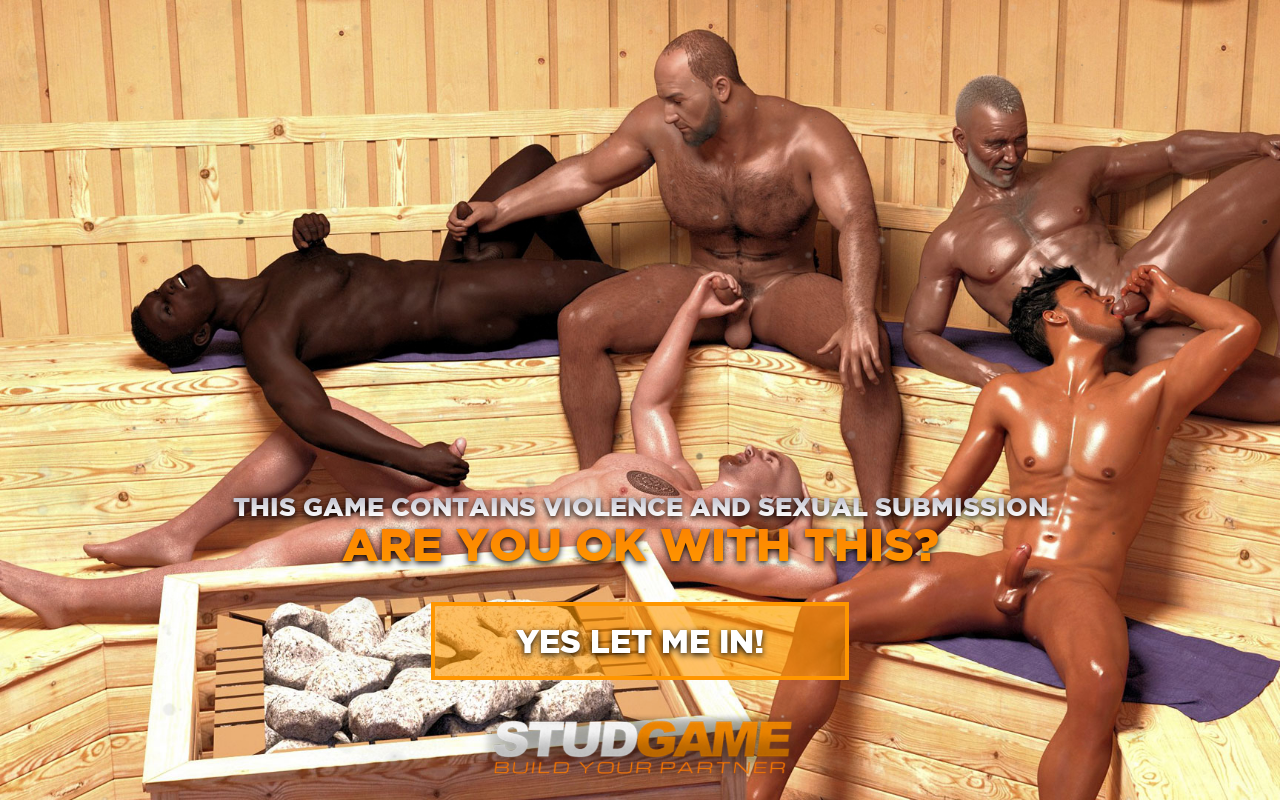 Gay Porn Games: All-Male Perfection
Look: Fetish Dude ain't gay, but I'm here to write up the best damn reviews known to man, and if you're looking for a place that offers the cream of the crop when it comes to all-male fucking and sucking, well, I'll just go ahead and hunt it down for you. I'm an equal opportunist when it comes to creating an audience and suffice to say, Gay Porn Games is here to show you what's what when it comes to stellar interactive fun where dudes are the focus. I want to give this place a complete, proper review with all of my honest thoughts and feelings – please, continue reading and I'll tell you all about it. Ready? Good!
The Gay Porn Games Portal
Create an account using an email address and password to begin with: it takes just a minute or so to do this, and it's done so that you can save all of your progress to the cloud with ease. Note that Gay Porn Games is quite serious about keeping younger people away, so if you are under the age of 18 – you'll need to find some other gaming portal! If you're an adult though – well, welcome to heaven. Once inside, you'll notice that Gay Porn Games is populated with a stellar selection of interactive projects all themed around hot men and their cocks. If that sounds like something you'd be interested in – well, I'm glad to be able to promote this hub to you!
Fetish Dude is writing this review in the middle of 2023 and I'm happy to announce that there are 21 games in total. That's a great number, but what I really found interesting about Gay Porn Games is the fact that these titles are all created in-house. That's right: GPG is a completely exclusive publisher and creator of world-class gay games. If you want what they've got – well, this is literally the only place on the Internet for you to get it. Side note: I was amazed at how quickly the pages and content here loaded. There's a lot of optimization going on behind the scenes so that you can navigate through the GPG portal without any issues. It was almost crazy just how quickly everything was able to load.
Playing Gay Porn Games' Titles
For now, Gay Porn Games offers all of their games via browser access – they might release a launcher down the road, but that's not a priority for the team right now. What I love about the browser-based titles here is that the games are quite large, but they load up the first parts of the title you'll need and then provide you with the rest of the content as and when it's required. This technology has been used by mainstream games for quite some time now – it's likely the first time I've actually seen it used on a platform such as this one, though. What is it about gay guys and their ability to do everything better? Even when I got my cock sucked by a gay guy once, I was like, "damn, this is awesome!" – I'm straight though, so it was totally a one-time thing.
My favorite thing about the Gay Porn Games catalog is that the graphics are out of this world. Visually, the games are stunning, and I think I speak for a lot of people when I say that porn games have lagged behind mainstream releases over the years mainly because it was so hard to find one that actually looked good. It's also a central thing about the content too: if a porn game doesn't look that great, you're not going to want to play it. After all, no one is really going to come to a portal like Gay Porn Games and say "Damn, this is better than League of Legends, even without the asses and dicks!".
Stability and Technical Analysis
I checked my CPU and GPU via Task Manager: they barely budged past 20% while I was playing games at Gay Porn Games. This bodes well for the utility of their browser embed and its efficiency. Often, you'll have to download games that look this good, because browsers are generally inefficient and are bottlenecked in terms of quality. Looks like modern solutions have been adopted by this gay gaming hub and yeah – it shows. I love the fact that this is a modern gaming studio creating titles right now, this moment, for gay dudes to play on a daily basis. Where else are you going to find that type of commitment on the Internet? It's a rare thing indeed, but Fetish Dude is totally here for it.
Downsides of Gay Porn Games
Are there downsides here? A few – but I should say that they're not deal breakers. Firstly, the platform utilizes adverts throughout the games and the website because they have to make ends meet. I'm not opposed to this: it's just how the world works. Still, would the portal be better if it was free from adverts? Yes, absolutely. I also noticed that they don't have official forums, but there is a Discord server if you want to chat with other members – and indeed, the creators – of GPG. My last request would be for a night mode: they use quite a light design throughout the portal and on a big monitor in the middle of the night, it's not so pleasant on the old eyeballs.
My Final Say on Gay Porn Games
That's pretty much everything that I wanted to discuss when it comes to Gay Porn Games. Have you worked out what my conclusion is going to be yet? Yeah – I'm a big fan of this destination and I think it would be a good idea for you to check it out if you're someone who enjoys interactive, high quality gay video games. From my perspective, there is no better portal out there for this type of content, so what else are you going to do? Any dude who likes cocks and asses getting it on is going to love this hub – visit now and have some fun!
Stellar graphics Quick loading speeds Free to play