YourDailyPornVideos Review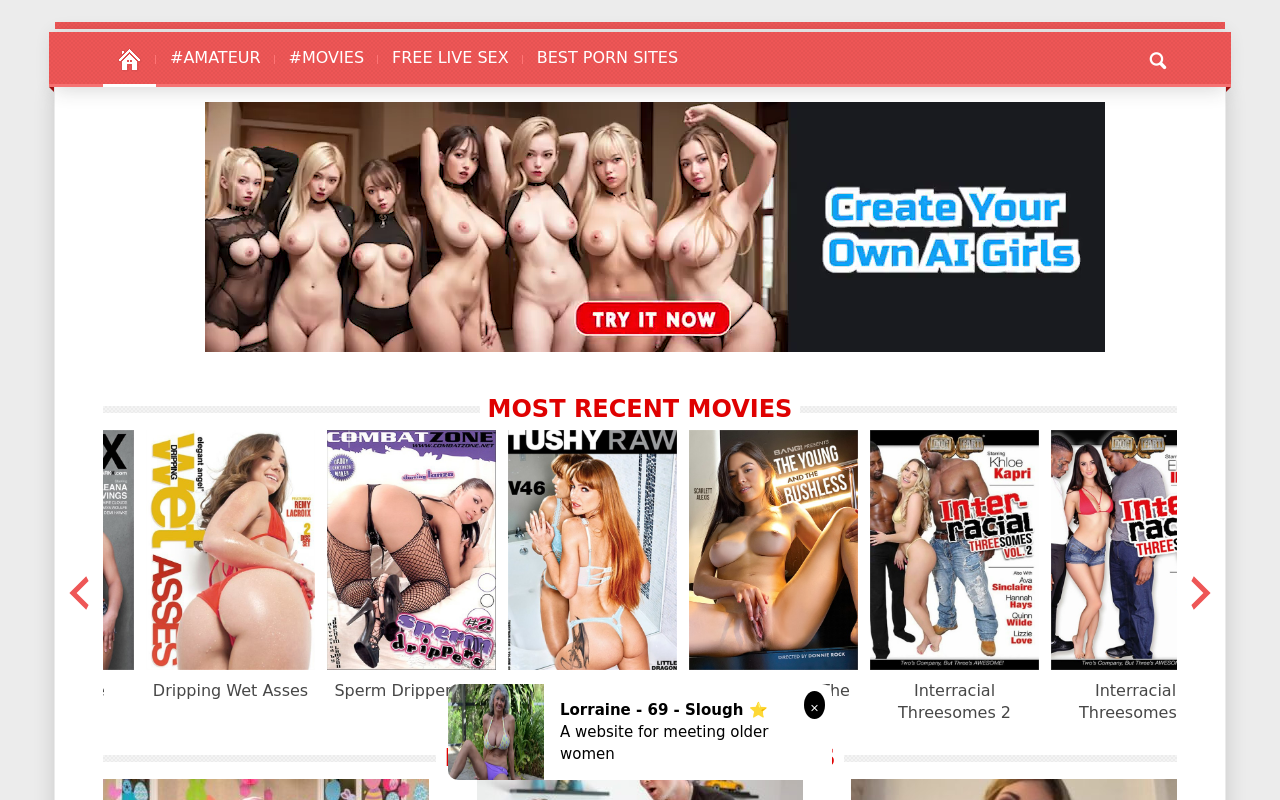 Fetish Dude visits YourDailyPornVideos
Hey there friends – it's Fetish Dude here and in this particular analysis, I want to talk to you about a place by the name of YourDailyPornVideos. I do appreciate that it's a bit of a mouthful, but that shouldn't detract from the fact that it could very well be a decent spot online for everyone to go if they feel like jerking off to great porn. For the longest time I've tried to bring you the hottest spots with the greatest smut: now let's go ahead and see exactly what it is that YourDailyPornVideos has to offer. I'm excited and you ought to be too!
First thoughts on YourDailyPornVideos
When you land on the homepage of YourDailyPornVideos, you'll come across a huge number of recent videos that have just been added to their database. One of the things that I found interesting was the fact that they seem to look more at DVDs and long-form professional material as opposed to the normal tube environment with short clips. In fact, I don't even know if this is technically a tube, even though they do have free streaming material that'll likely help you cum. As you scroll down the page, you'll discover a number of entries that have come within the last few days. YourDailyPornVideos doesn't seem to release stuff on an hourly basis, but you can check back every day and you will get fresh flicks.
Popular pornstars at YourDailyPornVideos
When you mouse over the 'popular pornstars' in the header, you'll see a number of ladies who're well regarded in the industry for their ability to pleasure dicks. We're talking about the likes of Billi Bardot, Alexis Fawx, Luna Star and Gina Valentina. When you click on a particular girl, you'll then be given all of the uploads which she has appeared in. Fetish Dude dislikes the fact that these aren't able to be sorted based on any standard metric that you might be interested in. Personally, I always want to be able to go ahead and look at the most popular or longest clips, but everything on YourDailyPornVideos is just displayed based on when it was uploaded.
I feel like streaming services and whatever else can sometimes really lack the feature that the porn consumer wants. Your Daily Porn Videos doesn't really have to go to extreme steps here – just make sure that what you provide is in line with the rest of the industry. Thing is, Fetish Dude can always go ahead and recommend 100s of places that actually do this, so if you're just going down the chronological path and that's it, well – let's just say that I'm going to be less than impressed. Fingers crossed in future that YourDailyPornVideos does a better job.
Tasteless headings from Your Daily Porn Videos
Don't go thinking that I can't enjoy a joke, but Your Daily Porn Videos has an RIP header link which will take you through to videos featuring two ladies who've died: August Ames and Shyla Stylez. I don't mind if sites continue to host their content, but to make it a spectacle just feels a little strange. Again: Fetish Dude is a man who likes comedy and even dark comedy at times, but this is just tasteless. Sure, go ahead and jerk off to these videos if you want, but I'd much prefer it if they weren't glorified as sources of masturbatory pleasure merely because they're no longer around. Certainly something that I think YourDailyPornVideos should remove sooner rather than later.
Video quality from Your Daily Porn Videos
When you eventually get around to selecting a video, the individual entry page for that scene will display. Scroll down a little and you'll find the embed, which is typically provided in 720p or 1080p. Fetish Dude has always been a massive fan of extremely high quality content, so I think it goes without saying that I'm happy to find what's offered here to be presented in such a way. So many sites these days don't offer HD pornography, so a massive cheer for whoever's putting the smut together for YourDailyPornVideos: they clearly know what's going to help everyone bust a fat nut over and over again. Note that for some uploads, you're also able to download them locally if you'd like a copy on your PC – I don't think you can say fairer than that! Speeds are pretty good too, so if you're someone with a good Internet connection, take full advantage of this.
The range of YourDailyPornVideos content
So YourDailyPornVideos does have a large range of material on offer, but I do think it's fair to point out that all of it comes from professional studios. You're going to get essentially zero amateur smut here, so be prepared for that. The upside is that the formatting is great, the camera work rules and you'll never get a bung scene that isn't primed to make you bust a fat-ass nut. They've got content from a huge number of studios too, so you'll be able to enjoy smut from studios such as Hunter POV, We Live Together, Sis Loves Me, MILF Hunter and Tiny 4K. Regardless of what poison gets you in the mood, I can pretty much guarantee that you'll get your end away thanks to the folks at Your Daily Porn Videos. Again: this is all about the professional side of porn, so be prepared for greatness.
A final word on YourDailyPornVideos
Friends: Fetish Dude doesn't want to spend much longer beating around the bush here, so he's going to call time and suggest that if you like what he's said thus far about YourDailyPornVideos, it's probably best that you go and see what the deal is here yourself. This tube functions slightly differently to the rest, but that doesn't mean you ought to avoid it. Their commitment to world-class adult material is simply sublime, so get on top of it: you won't be disappointed. That's not just an empty claim either – it's a certified Fetish Dude guarantee. Hell, if you can't find something to make you cum at YourDailyPornVideos, come back here and I'll jerk you off myself!
Thank you for reading another high quality, professional porn site analysis written by YourDailyPornVideos!
Lots of hardcore porn
Full HD productions
Downloading is available
Average design
Limited search features
No category section