XNXXGold Review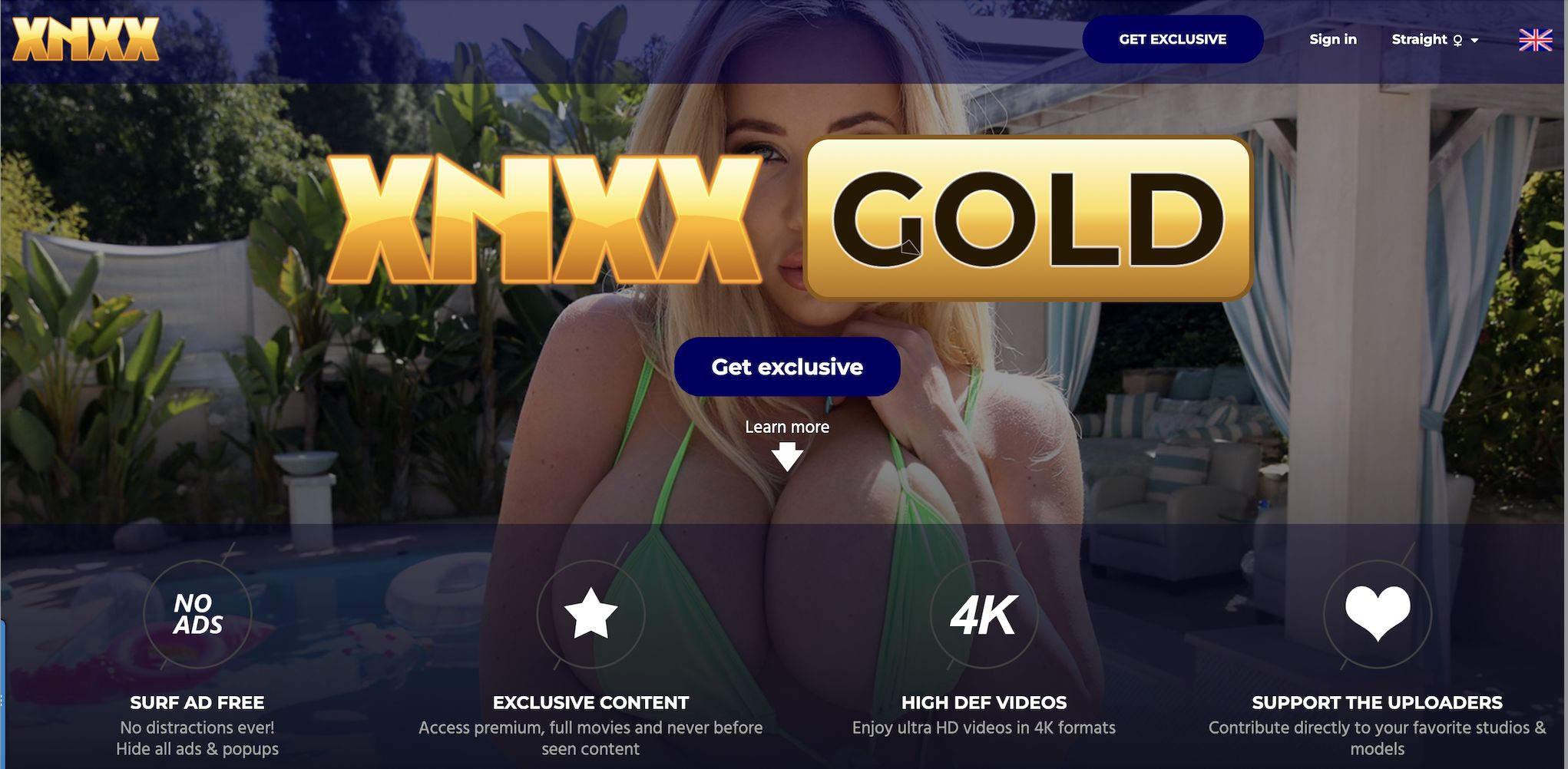 XNXX Gold: Fetish Dude's opinion
Hey there! I'm about to write up a review on XNXXGold, so if you want my honest take on whether or not this spot is hot, it's a good idea to read on and I'll give you all of the juicy details. I've made it my life's mission to provide you with accurate, useful information on the best adult websites around. This free tube now has a paid option – worth it? Read below: I'm going to let you know!
What is XNXXGold?
So XNXX is a free tube website, and it basically lets you watch porn without paying a penny. You can, however, sign up for a premium membership and in response, you'll be rewarded with many, many benefits. Let's talk about a few of these benefits and why you might want to part with some cash to get yourself XNXXGold.
First, the website gets rid of all of its adverts – you won't have to see another crazy sped-up GIF of a girl getting fucked! XNXX was never too aggressive with adverts anyway, but it's nice that they'll disappear. Second, you'll find that so many more of the site's videos are provided in higher qualities. We're not just talking about 1080p here either – you can get yourself some 4K content that I know you're going to bust all over. I've got a 1440p monitor and personally opt for 4K whenever I can get it: it just looks so damn good.
XNXXGold originals
Okay, so alongside having great porn from other studios, XNXXGold gives you access to exclusive content that you won't find anywhere else on the Internet. They periodically release new, fresh uploads featuring some of the best girls around and yeah: it's only available here for you to watch. Think of it as getting a batch of porn that you'd otherwise have no access to. If one of your girls happens to be in those exclusive releases – well, the membership basically pays for itself at that point, right?
XNXX Gold also entitles you to download content to your PC. There are numerous benefits to this, but even if you just want to sub for a month so you can grab a few dozen of your favorite scenes and then cancel your subscription – that's totally fine! You'll also be supporting those content creators out there that fuck for a living: don't you want your favorite girl to be compensated for her skills with a cock?
My conclusion on XNXXGold
So, when all is said and done – how do I feel about XNXXGold? Suffice to say, I think it's a real hit, and if you don't visit this hub to get your hands on the great quality porn they've got, you're likely missing out. Membership costs basically nothing and you get a whole host of benefits. You can even subscribe for a block period ahead of time and save yourself a bunch of pennies. Bottom line: Fetish Dude endorses XNXX Gold, you should really check it out and consider it as a viable option to getting lots of porn.
4K quality scenes
Download videos
Original productions
Have to pay
Website is still ugly