Twistys Review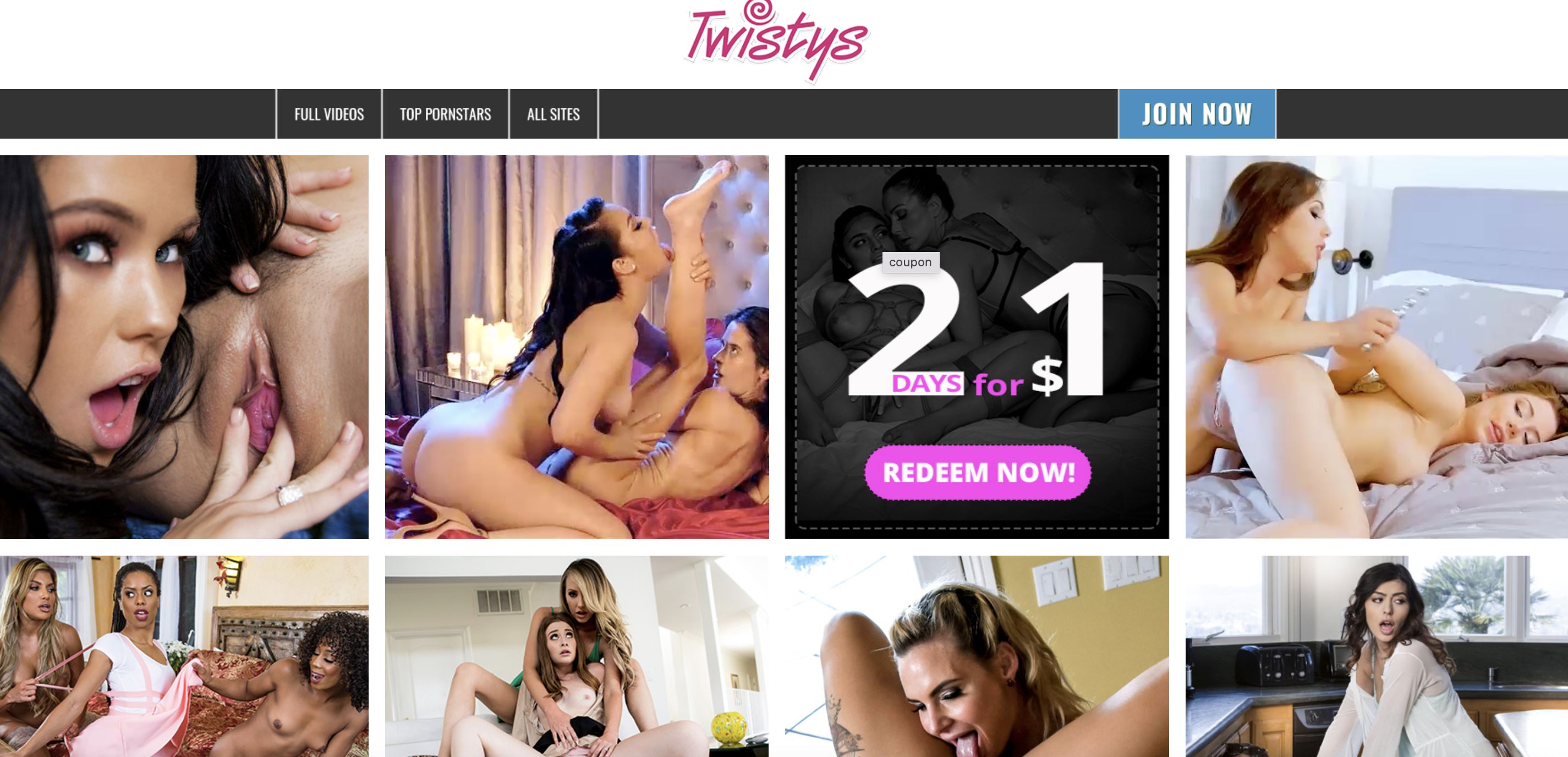 Fetish Dude on Twistys
Look: this website is having more of an identity crisis than Bardfinn, and I think it goes without saying that if you're looking for a place with a hell of a lot of porn, Twistys is one destination that you absolutely must know about. I've looked all over the Internet for top-tier spots online that have world-class XXX fun, and I have to say: Twistys is exactly that. It's not exactly clear what they're trying to sell themselves as, but I do know one thing: there's a lot of porn here, and in recent months, they're looking to bring the heat with lesbian releases. Anyhow, Fetish Dude wants to give you the full rundown, so let's go ahead and check it out, shall we?
Initial information on Twistys
If my memory serves me correctly, Twistys used to be mainly softcore stuff – pictures of sexy women that you'd love to fuck. Then, they came along and decided to put some hardcore content online that you could watch. It was all fun and games for quite some time, but it seems as if they've pivoted yet again: this time, it's glamorous lesbian content. Since this seems to be their primary focus, I'm going to spend a lot of time looking at the latest releases on Twistys, even though they've got themselves quite the catalog of media. One thing to know about this place is that it has been around since 2001 – that's over two decades of smut that you can get your hands on, and yeah – it's stellar stuff to say the very least.
Based on my calculations, there are over 9,000 videos and just over 18,000 photo sets: I don't think anyone's going to be able to watch everything that's available here. They also update once a day with new media, so if you're someone that likes to come back regularly for fresh flicks, this is going to be a destination that can assist. They've got no download limit across the whole platform too – come on in and grab as much of the media they're offering as you'd like! This is pretty awesome stuff, and I know for a fact that any would-be porn fanatic is going to love what Twistys is all about. Speaking of which: let's look at their latest releases.
Lesbian glamor porn at Twistys
So yeah, this project has gone down the glamor road and to be honest with you – I'm here for it. I never felt like Twistys' hardcore content hit the spot that I wanted it to, but when it comes to all-girl licking and munching, they're pretty clued in on what the punters want. I think they're looking to approach content creation from an angle that's a little more ethical – even hiring female directors to create the best all-girl content known to man. It's nice that they've got a good variety of chicks too: young, old, curvy, Asian, Latina – you name it, there's plenty of diversity here at Twistys.
Models at Twistys
Since we're on the topic of the ladies, it's probably an idea for me to give you a look at some of the babes who feature on this website. You've got world-class ass such as Alexis Fawx, Coco Lovelock, Jennie Rose, Alex Grey and Madison Ivy – plenty of delicious babes that know how to get down and dirty in front of the lens. In their recent lesbian glamour releases, you'll find names such as Vanna Bardot, Jessie Saint and Ana Foxx – again, regardless of what type of chick you're interested in, there's likely something at Twistys for you to chow down on.
Grading the content at Twistys
Did I enjoy the content? Absolutely – they've got a great camera crew here and the lesbian action looks delicious to say the very least. There's a big focus on lighting and for me, this is what makes or breaks a porn shoot. The team behind the lens makes the all-girl sex marathon a real sight to behold. I especially loved their recent release with Vina Sky – something about that Vietnamese temptress just does something to me! If you know, you know. I also do like their hardcore productions and if you want to see some great scenes of your favorite babes getting dicked down, you will uncover it here. Again: Twistys was never really about the hardcore stuff, but that doesn't mean their scenes are any less tasty. I think plenty of guys reading this will have more than enough fun beating their meat to what's on offer here!
Downsides of Twistys
You have to pay extra if you want downloads. I know that this can technically be considered "you can pay less if you want to exclusively stream!", but I've never been a big fan of this approach to content access and I wish it never existed. I'll also mention that quite a few channels operated by Twistys have since shut down – the content is still there, but they no longer produce any fresh releases. This is a common theme across many megasites, and it's a shame. I'd also like to see the project add the ability for people to leave comments – it seems reasonable that you'd be able to judge what's posted and discuss with others what you think about Twistys' content.
A final word on Twistys
There aren't too many lesbian glamor paysites out there, and of those that do exist, I don't think any really hit the spot quite like this destination does. For that reason, I'm happy to fully endorse Twistys and everything that it brings to the table – they're dedicated to their craft and I can say with certainty that anyone's who's looking for girl on girl bliss will get it here. The camerawork is great and yeah: I love a good lesbian porn video that's well lit. Could Twistys be better? Absolutely, but sometimes you've got to take what you can get – and that's exactly what I think the situation here. Anyway, thanks for reading and I'll catch you in my next analysis!
Hot lesbian sex
Fast download speeds
Daily content updates
Some channels no longer update
Downloads cost more