Brazzers Review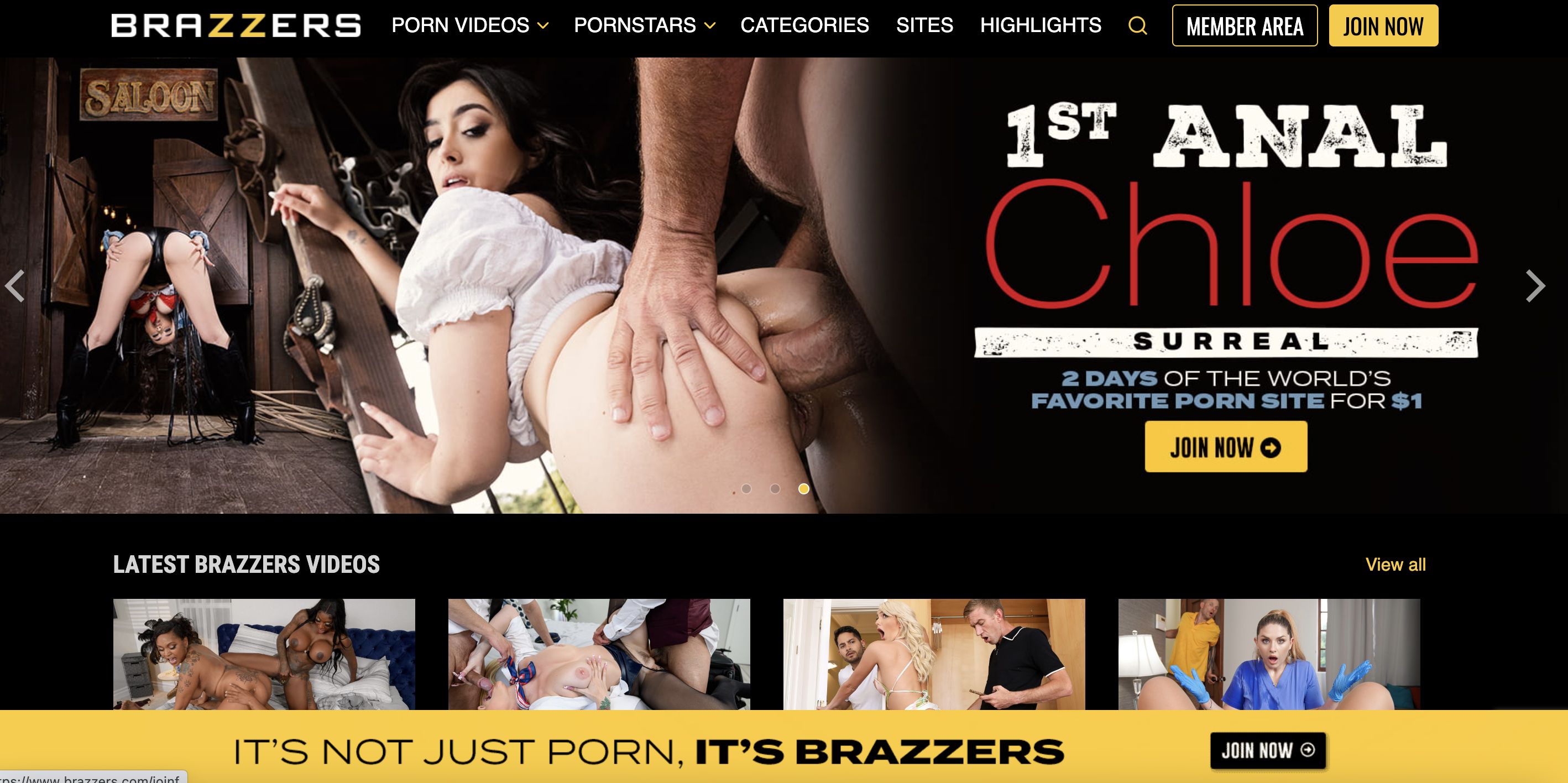 Brazzers: any good?
Look, I think it goes without saying that if you have an active Internet connection, there's a good chance that you've seen content from Brazzers at some point. This reality hub has been at it for the better part of two decades and it's an honor to be able to go ahead and tell you all about what they've got to offer. I've seen time and time again that there are competitive places – but they just don't hold a candle to what this smut hub can provide. Let me give you the full review below, but of course – feel free to head on over whenever you want to squeeze your hog to some quality content!
Details on Brazzers
So yeah: Brazzers has been around for such a long time, and they started getting popular in the early 2000s with their content. These days, they still produce a hell of a lot of material and have continued to pump out some legendary scenes that I think you're going to love. To describe the style of content here – it's relatively vanilla and tame, but right in that reality porn category that everyone knows and loves. There's a little bit of a plot behind most uploads, but if you're looking for story driven XXX videos, it's probably not the best place to get that. What they do have is a huge number of studios – basically, sub-niche sections where there's an idea behind the uploads. Let's talk about a few of those, shall we?
The first example I want to give is Hot And Mean: it's a lesbian destination where you see the sexiest babes around getting down and dirty. There are no dicks here – except those made of plastic. Some of the stars that you'll find featured at Hot And Mean include Clara Trinity, Nadia Jay, Bella Rolland and Summer Col: a decent assortment of fresh faces and established women that know how to have a great time in front of the camera. For me, this is one of the best lesbian porn studios I've ever come across, and it's right here at Brazzers!
Next up: MILFs Like It Big. I think you can probably guess from the name what the underlying concept of this place's content is, right? Yeah – it's all about mature babes and their lust for hot cocks. Sometimes they're after their daughter's boyfriends, other times it's a chance encounter at the grocery store – all I can tell you is that the MILFs are juicy and know how to have a great time. Some of the older ladies who have featured here include Cherie Deville, Naomi Foxxx and Jaylene Rio. Anyone who's into mature content probably knows these chicks – especially when you see them fucking!
Content quality at Brazzers
In terms of quality, it's hard to get much better than what Brazzers has to offer. I'm really pleased to announce that there are close to 1,000 scenes now that are offered in 4K, with a huge backlog (over 6,000) that you can stream in 1080p. Suffice to say, quality isn't something that you have to worry about when it comes to this hub. Though if you want 480p, that's still provided – anyone on a bandwidth limited connection will be glad to hear that the full scope of available resolutions and bitrates are made available by the team at Brazzers. Oh, and the 4K scenes are 19 Mb/s in their bitrate – pretty crazy! Thankfully, the download servers are fast as fuck, so you won't have to wait long to get what you need.
Mobile access to Brazzers
A few years ago, the mobile experience at Brazzers wasn't great, but they took advice from the users and nowadays, it's about as good as it gets. I tried navigating the website after signing up on my iPhone and it was just fine. It's nice to see that this hub wants everyone – regardless of their device – to be able to get their hands on the good stuff. I'm sure if you've got an iPad or another similar device in that category, it'd work just fine too. Sadly, mine broke while I was filming a squirting scene with your mom, so there's no way for me to actually go and check. Sorry folks, but it's not my fault – water damage isn't covered by warranty either.
Brazzers subjective quality
For what it's worth, the subjective experience at Brazzers is a great one. These girls are fun to watch in action, and they really bring out the best in all of the stars that they decide to recruit. I really like their work with relatively obscure babes too – from time to time, a completely new face will appear and go on to do some great things. I mean, being in a Brazzers scene is a big deal, and you've got to be a world-class fucker if you want to get headhunted by these guys. Most uploads tend to last around 30 to 40 minutes in length, although some do go for longer – especially when there's group sex involved.
Update schedule and support
There's a support email address provided and they got back to me within 2 hours – relatively acceptable, but it's unlikely that you'll have issues anyway. The great news in terms of updates is the fact that Brazzers brings the heat with 2 new updates on a daily basis. That's right – you can come here every week and find 14 new scenes. All scenes drop with a full-length video and a photo set – it's just what Fetish Dude likes to see!
Final thoughts on Brazzers
Folks: I know for a fact that Brazzers is about as good as it gets when you're looking for high quality, professional content from a trustworthy source. Do yourself a favor and get a membership to this hub sooner rather than later. There are so many great content niches here, they provide two new scenes daily and yeah – it's just a joy to behold. Fetish Dude is giving Brazzers his official seal of approval and for the money, this is one of the best deals on the market for XXX content. Anyway, that's it from me – thanks for reading and happy jerking!
Two daily updates
4K quality scenes
Fast download speeds
Lower quality older videos
Some sites no longer update