Babes Review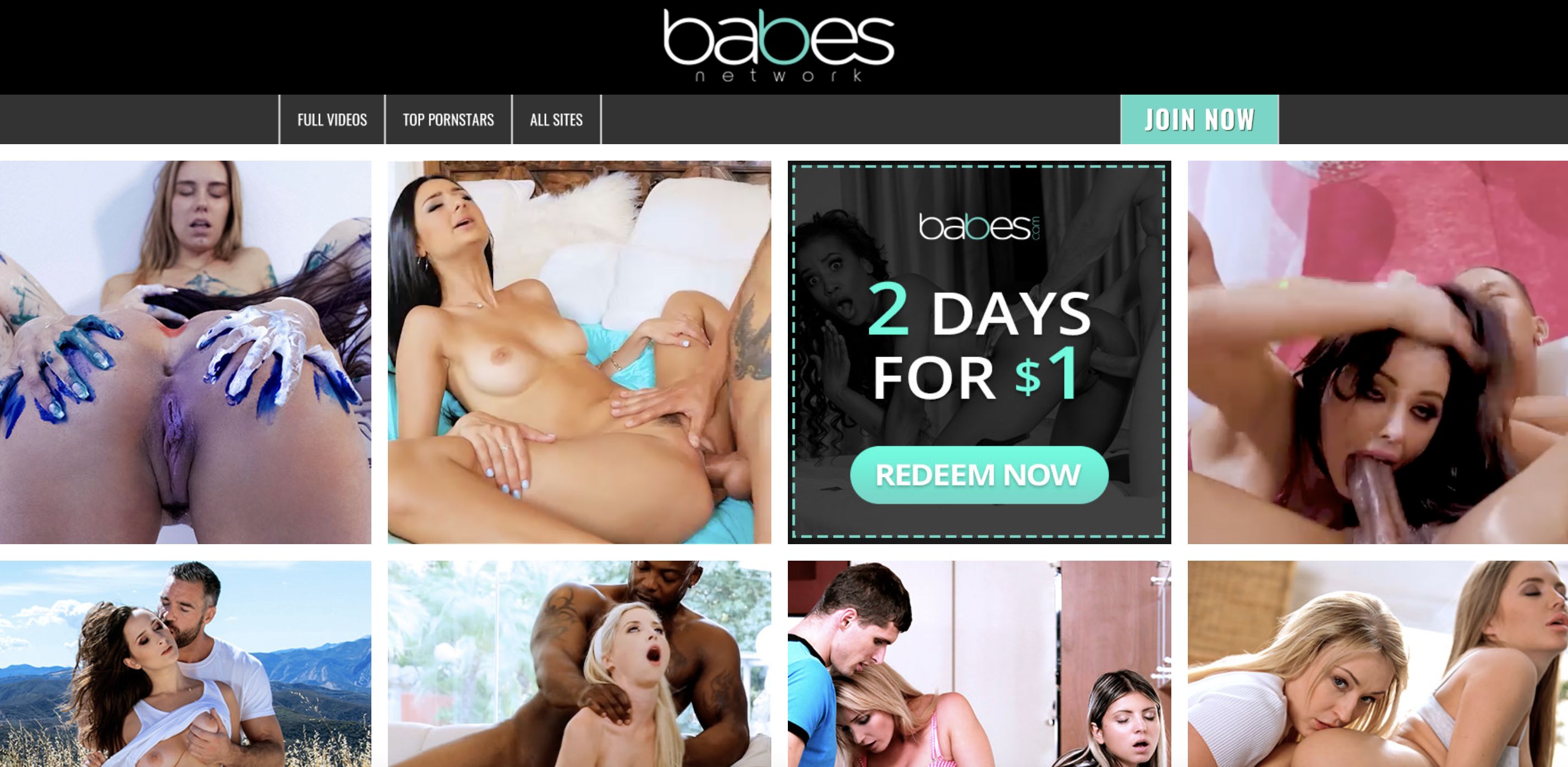 Fetish Dude reviews Babes
What's up, jerkers? It's Fetish Dude and I'm back at the review desk to bring you yet more information on the best spots around for your masturbation needs. Today, we're going to look at a spot by the name of Babes: it's all about getting the sexiest chicks to have the hottest sexual encounters and, of course, recording the action so you can enjoy it! I'm excited to head into the member's area here for a complete, thorough look at what's available. If you'd like to know more about this studio and their content, continue to read – I'll give you the complete rundown on what's available. It's going to be a spicy review – let's get on with it.
Initial statement on Babes
Babes is a megasite, which means that instead of just having a few hundred videos or so put together in one spot, it operates many different channels and offers a multitude of niches to satisfy many desires. What I love about Babes is the fact that their content, in general, is high production value. What does this mean, exactly? You've got a backstory, you've got good sets, you've got proper lighting – that type of thing. At the time of writing this review, Babes was sitting on a collection of close to 2,000 scenes – all of which are 100% exclusive. What does exclusive mean? Essentially, no other site publishes what they have for you to buy. If you want over 1,000 hours of porn from this studio, you'll have to sign up here in order to get your hands on it.
Meet the Babes
Alright: since the focus here is mainly on the women and the A-list chicks they hire for their scenes, I figured it would be an idea for me to talk about the diverse nature of the women you can see getting fucked when you sign up to the platform. Firstly, Lulu Chu – one of my favorite petite Asian babes who's not afraid to have wild interracial sex when it's offered to her. Next, you've got Abella Danger – a staple of the adult industry who always seems to have a huge amount of fun when in front of the camera. I should also mention Lena Paul – she has more scenes on Babes than any other pornstar who's worked here. If you like Lena, I cannot think of a better destination for you to watch her perform!
Babes is quite good at hiring, and they're not going to put any old girl in front of the lens for you to watch. They're serious about getting you hot, delicious women that you'd want to fuck over and over again. Their mission statement is about beauty and boy – do they bring you some quite fantastic girls for their uploads. Take it from Fetish Dude: this is a stellar place to get the XXX goodness you seek if you're obsessed with perfect ladies.
Exploring Babes' channels
There are a few channels for you to look at here: each one brings its own flavor and approach to the type of media that you'll uncover. For me, the best of the bunch is Elegant Anal – it's difficult to make backdoor action look artistic and moody, but they do it here and boy – do they do it well. I know for a fact that you're going to love every last minute of the butt fucking fun here, especially since the atmosphere in each scene is seriously sexy. I cannot think of too many places that rival this hub when it comes to the anal porn experience. If you're looking for incest – Step Mom Lessons is a great option for you. This is all about MILFs giving instructions to their loved ones on how to have the best erotic sessions possible. It's hands on and yeah – they've had a lot of gorgeous mature women appear in their shoots over the years.
Objective quality analysis
One of the biggest problems with megasites out there right now is that most of them are stubborn when it comes to 4K content – that's not the case when it comes to Babes. They've got a whole bunch of 4K resolution downloads that you can access, and I was able to download these files at 12 MB/s – the limit of my connection – so it won't take you long at all to get the super HD content you lust for. Naturally, you can also stream and download scenes in 720p and 1080p, but if you've got a 4K monitor – they're here to offer you the very best in viewing pleasure.
Other notes on Babes
What else is there to say about this hub? You've got zipped photo sets – something that's always nice to be able to access. The resolution of these is impressive too: 2000 x 3000 pixels. If you're a guy who loves good XXX photography, Babes is here to give you what you need. You also get free bonus access to some content from Twistys – namely, their 'hard' studio. It's an extra 400 or so porn clips and yeah – that's a hell of a lot of content in total. Overall, I'd say that navigation is more than acceptable and they know their stuff when it comes to the models – good biographies and in addition to that, you can filter and find their content with ease.
A final word on Babes
So, what's the conclusion on Babes? Fetish Dude is inclined to give this place his seal of approval. They've got a good variety of content and the numbers speak for themselves. That said, the real draw card here is the sheer volume of scenes you'll get access to in 4K. I love ultra-high quality porn, and I know for a fact that other destinations are lacking when it comes to it. Suffice to say: Babes is in my good books both for their subjective and objective porn quality. Anyway gang – that's about all I wanted to mention. It's time for you to head on over to Babes yourself, see what they offer via the tour and yeah – sign up for the best damn content you'll ever find in the artsy porn world!
4K downloads offered
Free bonus content
Zipped photo sets
Downloads cost more
Cannot filter 4K