VideoLucah Review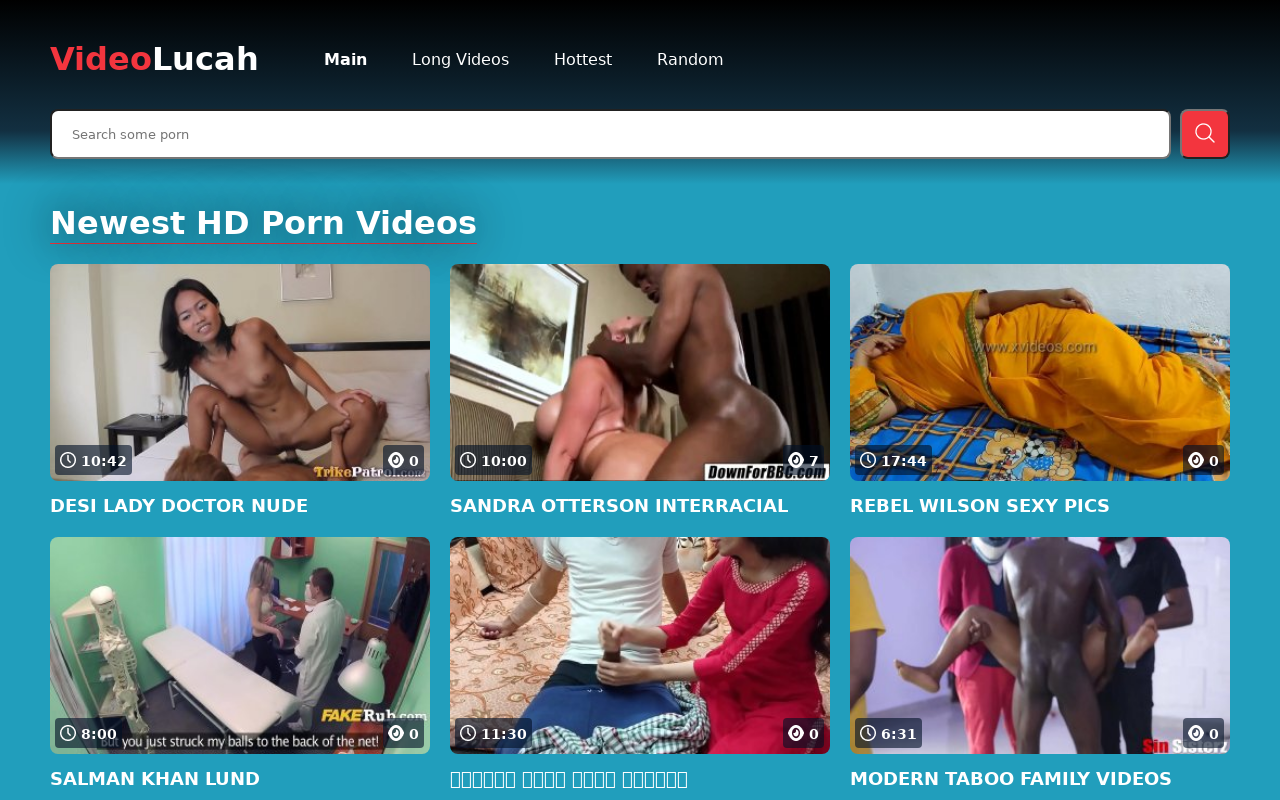 A visit to VideoLucah
Friends: it's Fetish Dude and yes, I'm making yet another appearance in another review for a website that allegedly has one of the best databases of videos that you'll ever come across. No matter what you think about the porn business as a whole, you ought to know that in this game, I'm always going to be committed to giving you the very latest information around on my favorite sites. So the question is: just how good is VideoLucah? It might seem a good spot on the surface, but I really want to dig into Video Lucah for a full look at what's going on. Care to join? If so, read on.
Initial security warning on VideoLucah
I don't want to sound like an alarmist, but I do think it's important for me to mention that VideoLucah is currently only able to accept connections to their servers via HTTP. This creates a security issue for anyone that's accessing the Internet through a network they don't control. Additionally, in countries where porn is banned, it's entirely possible that VideoLucah could be censored, owing to the fact that it does have a lot of rude words here. So, in short, keep your wits about you and realize that in all situations online, HTTPS is the way that you want to go. I will begin removing sites over the next few years that fail to offer secure access to their media. Okay: geek stuff out of the way. Let's start jerking off to some porn.
My first thoughts on VideoLucah
When landing on the homepage here, it's pretty obvious that the people behind this project have gone for what I'd describe as being a fairly rudimentary design and layout. It's not the end of the world, but I wouldn't describe what's displayed here as pretty or modern, although it's not broken by any means. Despite functionality, I still think there are plenty of features missing here, such as the ability to actually sort content on the homepage based on more metrics than just 'new' or 'hottest'. Ideally, I'd like VideoLucah to go ahead and give us the option to explore scenes based on length, view count and number of comments. These aren't make or break requirements, but I'd be lying if I said that I didn't think they were important.
The preview panes for scenes here are relatively minimalistic, with just a thumbnail, title and length attached to them. The amount of screen real estate given to them is okay, but I would like to see that expanded somewhat in the left and right dead areas – it's just a waste of space if you ask me. If you scroll down to the bottom of the website you'll see pagination to go deeper through the archive as well as a bunch of searches that have been conducted recently. I'm not a big fan of that type of thing being displayed, but I guess it's okay.
Trying out the search on VideoLucah
To put the search feature to the test, I decided to type in 'Lucy Doll massage'. What I got in return was literally nothing related to what I wanted, which suggests to me that the site doesn't have the biggest depth of archive or that the search feature is just busted. More generic searches like teen, MILF and Latina resulted in something that was relatively decent, but I must say that I was quite disappointed with what VideoLucah provided initially.
The stuff that's really missing from VideoLucah
I do want to devote quite a bit of time here talking about all of the stuff that I feel is really missing on VideoLucah. Firstly, I think the fact that they don't have a category section is absolutely ridiculous. Since we can already see that the search feature has issues, I really would like to be able to navigate to a page that shows me all of the anal, BDSM, fisting and beach porn that I can get my hands on. This is a pretty standard thing for tubes – believe me! On top of that, no pornstar archive is a big mistake, as is the general lack of quality and downloading for scenes.
A conclusion on VideoLucah
I spent a reasonable length of time looking at Video Lucah and while I tend to try and find the best in things, it's impossible for me to sit here and say that this is a top-tier website. Sure, in some situations it might be okay for a quick jerking experience, but I'm pretty sure that most folks reading this would prefer one of the alternative places I've reviewed instead. Bottom line: I'm not a massive fan of Video Lucah, so you might want to get your skin flicks elsewhere.
Free sex videos
Fast loading speeds
Not many adverts
Limited search features
No category page
No pornstar catalogue