TitsHits Review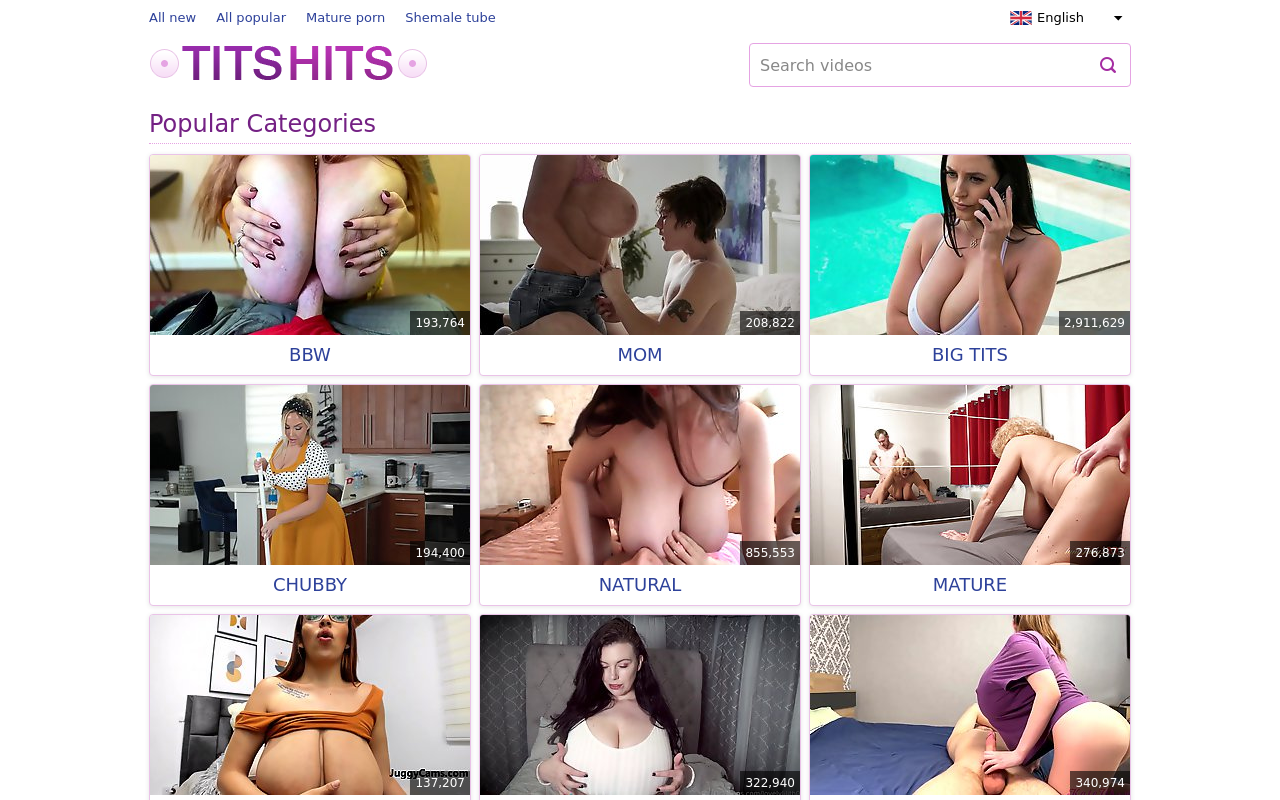 Fetish Dude visits TitsHits
What's going on, gang? It's Fetish Dude here and yes, I'm bringing you yet another review on a free video streaming service. This one goes by the title of Tits Hits and as you can probably figure out from the name, their focus is on giving you access to breast-themed adult entertainment that's going to make you shoot thick ropes of sticky cum all over the place. I think it's safe to say that when it comes to writing analysis on the best spots out there, few do it quite like Fetish Dude does. So, without beating around the bush any longer, let's explore TitsHits and all that it has to offer!
First thoughts on TitsHits
The very first thing I'd like to talk about here is the fact that currently, you're unable to visit this website utilizing a HTTPS connection. Don't ask me why, but they've disabled this functionality and I don't know if they're going to be adding it in the future. For most folks this isn't going to be a problem, but if you're someone who values privacy or if you just have another person monitoring your network, this can be a bit of a problem. Over the coming years, I'll start to remove any site that doesn't offer HTTPS, so consider this a warning, TitsHits! Fetish Dude has put you officially on notice.
Homepage bound at TitsHits
Sometimes, you just want to explore a bunch of videos without having to pick a preference, but at TitsHits, you're initially given the choice of a bunch of sub-genres that you might be interested in exploring. Choices here include stuff such as BBW, mom, solo, natural, chubby, lesbian and teen. Again, please remember that this is a titty themed tube, so anything that you click on is going to be a combination of those two themes. These dudes really don't mess around when it comes to epic racks too – just a quick look at their database will show you that they really mean business when it comes to this type of thing. Fetish Dude has to give them mad respect here, because I always put a hell of a lot of value on folks that stick to one thing and do it well.
Having said that, there are some downsides to this content approach, the most obvious one being that you do have a bunch of niches here that I'd consider to be less than popular and perhaps not worthy of their location on the list. What am I talking about here, exactly? Well, stuff such as swallow, strip and caught are all available here, but they're not specialized enough in my opinion to be so far up on the list. Especially since more common preferences, such as fisting and squirting, are much further down. Still, I am being slightly too critical here – it's really not that much of a big deal.
TitsHits: the content sourcing
I think it's worth mentioning that while there are millions of videos here, none of them are hosted locally. This means that when you get around to watching something at TitsHits, it's coming from a third-party source. We're talking about the likes of IcePorn, VIPTube, JizzBunker and xHamster. These are all well respected names in the industry, so it shouldn't strike you as odd that they appear here. Naturally though, this does mean that when you find a thumbnail that you take a shining toward, you will be required to head on over to a third-party destination if you want to watch the associated upload. It's best to think of TitsHits as being an aggregator of sorts: they host nothing locally, but allow you to search every major tube out there for the big tit porn you crave. It's an interesting system and one that I know plenty of folks reading this are going to be happy with. Filtering and sorting might suck as a result, but you're drawn in by the big titties, so that's all that matters, right?
Trying out the TitsHits search feature
Tits Hits does have a search function and in order to put it to the test, I'm going to type in 'Asian massage'. What was returned to me certainly fit within the genre, so that's certainly something that gives a lot of favor to TitsHits. I did notice one or two repeat uploads, but this is just the nature of the industry and I don't think you can complain too much about it. Sure, in an ideal world they'd be able to filter all of these out, but what's the harm? Just skip any duplicate thumbnails and you should be as good as gold. I hate to sound like a whining bitch, so maybe I'll just stop complaining right here!
Are the tits big at TitsHits?
I think it goes without saying that if we're going to visit a website that claims to have big boob porn, we actually want to see those knockers in action! I tried out 12 videos in total and had a great time with each one, mainly because they delivered what we want: world-class busty broads getting fucked, jerking cocks, playing with their pussies and so on. This is a great place to go if you want good big tit porn – I don't think it gets much easier to explain than that! They've also got a bunch of their linked content offered in HD too, so that's a major upside if you do enjoy higher quality productions.
TitsHits: big boob porn heaven?
I do think that if you're someone who loves big tits and you want to enjoy free videos devoted to them, TitsHits is very much going to assist you in that regard. They've got a huge archive of smut here and it's cornered on this part of the market, so if that gets you hard in the pants, why not take a little look at their collection? Anyway, that's pretty much everything that Fetish Dude wanted to discuss, so thanks a bunch for coming along for the ride and please remember that you can always come back here to get your daily dose of fresh porn recommendations – peace!
Great big tit porn
Lots of sources
Good search feature
Third-party hosting
No pornstar section