SpicyBigTits Review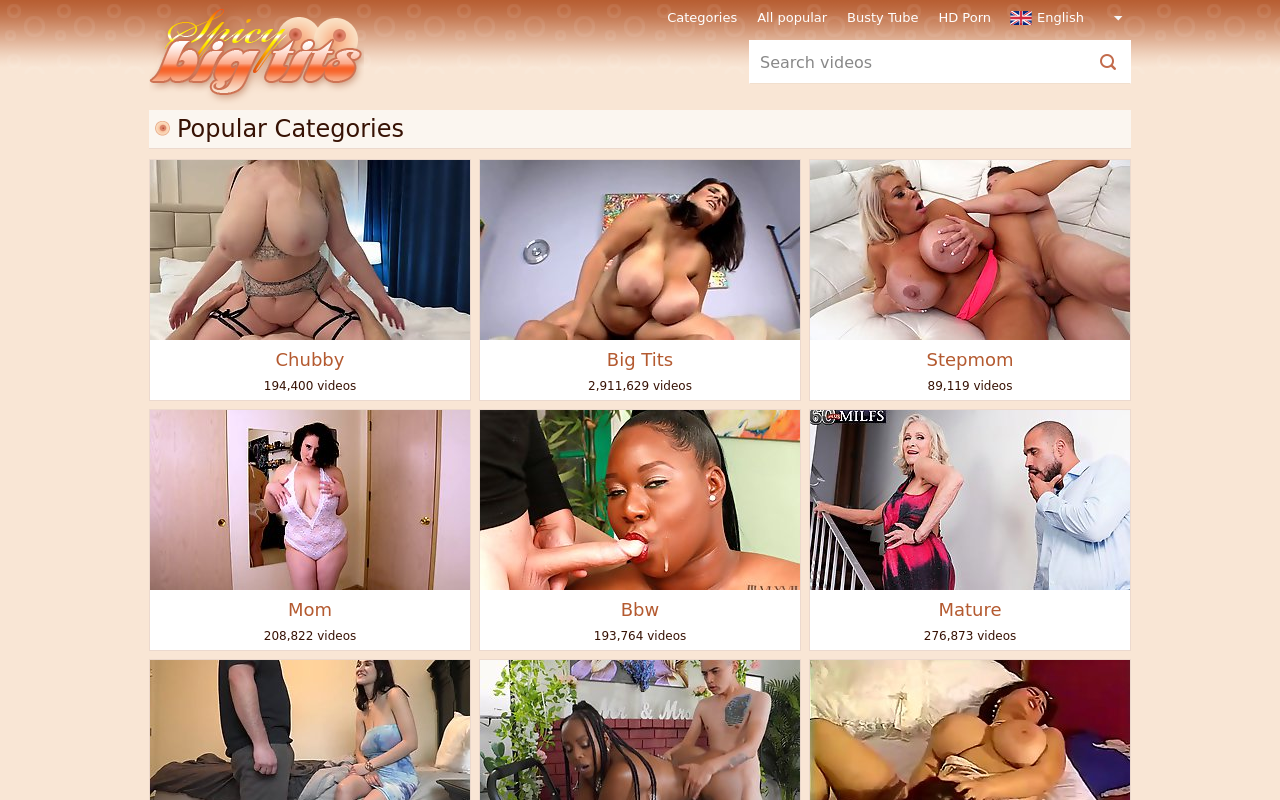 Fetish Dude reviews Spicy Big Tits
Howdy friends: it's Fetish Dude here and yes, I'm coming to you with another XXX review on a website that claims to have some of the best big tit porn in the business. If you're new here, you ought to know that the project known as Fetish Dude is entirely devoted to fulfilling your erotic needs. My job is simple: scour the Internet and bring you the freshest places around that deliver top quality pornographic fun. Today, the question is whether or not SpicyBigTits fits into this category. So, let's get into the swing of things and see what this place is all about.
Security advisory for SpicyBigTits
SpicyBigTits currently has an issue where it only allows people to connect to their server via HTTP. Ideally, they'd have HTTPS enabled, because this would mean that you're able to connect to the server with an end-to-end encryption system. I'm unsure why they haven't switched over yet, but what this basically means is that your connection to the server is unsecure. If your network is able to be monitored by third parties, I'd suggest that you potentially consider using another site instead. Anyway, enough egg heading here – let's talk about the site itself.
What SpicyBigTits' homepage is like
When you land on the homepage of SpicyBigTits, you'll be shown a bunch of different niches that you can then click on in order ot watch the content that you came for. They've got all of the classics here, including greats such as natural, teen, mature, ebony, masturbation, shemale and lesbian. Note that obviously, the main focus here is on large breasts, so you're going to be seeing all of those with the inclusion of big titties on the other side. A cool feature is that below each preview image, you'll actually see how many scenes each category has. The sheer volume of videos on offer here lets me know that the structure of SpicyBigTits is quite a bit different from other places. Let me explain in the next paragraph.
Spicy Big Tits and tubes
While there are millions of videos here for you to watch, the reality is that there are actually none. Sounds confusing, right? Well, the thing is that SpicyBigTits is actually just an aggregation service for the biggest tubes out there, so you're unable to watch anything without heading to hubs such as HD Zog, PornHub, HDSex and so on. SpicyBigTits doesn't host anything locally, so they'll send you along to those third-party tubes which actually cover the whole 'here's the jerking material you wanted' side of the equation. I don't mind this personally, but it can have its problems as the years go on. One of my biggest concerns is the doubling up of content – some searches reveal that SpicyBigTits indexes some scenes up to 15 times from different tubes, which basically means that their numbers are a lot bigger than they ought to be.
The benefits of SpicyBigTits
There are obvious benefits here, with the best one being your ability to look at scenes from a huge number of different tubes. While most of the bigger players out there have large content archives, when you combine them all together, things get pretty crazy, pretty quickly. I'd estimate that there are tens of millions of scenes on offer here, which is just insane if you ask me. You're also able to utilize the search feature if you want to: ought to make the job of you getting your greasy fingers on what you want just that little bit easier. One thing I would stress is that while I'm praising the website here, the reality is that very little work has been put into it. I'm seeing a lot of features and tools missing that I simply can't look past – especially the ability to look at scenes from specific pornstars. Fingers crossed that SpicyBigTits works on their accessibility and whatever else as time goes by. That's going to make Fetish Dude a lot more comfortable with writing a recommendation to check it out.
My conclusion on SpicyBigTits
Friends, I really don't have much else to say when it comes to SpicyBigTits. I did have an enjoyable time here and I'm convinced that you're going to feel the same way when you check it out. Their database is huge and while the search feature might be a little rough around the edges, this is a fantastic website with a huge quantity of porn for you to jerk off over. Anyway, thanks a bunch for reading and remember to always come back to Fetish Dude whenever you need recommendations – peace!
Lots of XXX content
Free daily updates
Useful search feature
No HD toggle
Some repeated scenes