Qorno Review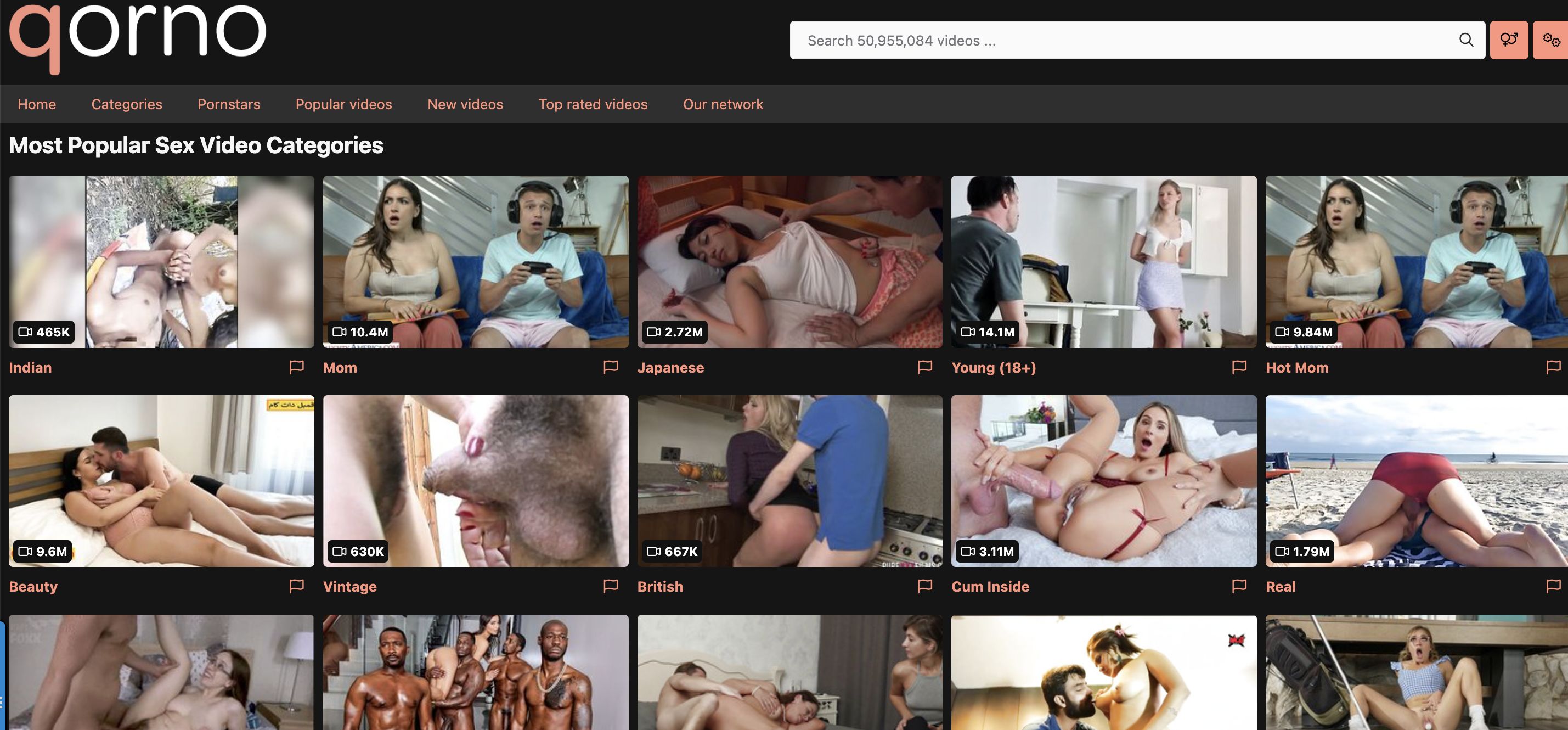 Fetish Dude's visit to KowalskyPage
Before I get deep into this review, I should let you know ahead of time that while I'm going to refer to this spot as KowalskyPage, the actual URL that it's under now is Qorno. Back in the day, this spot used to be pretty popular for folks like me that wanted sudden access to world-class smut, so I want to refer to it by its original title, since I'm guessing that quite a few old-timers are going to know it by that name. Anyhow, let's stop beating around the bush because I want to learn all about Qorno and what it has to offer.
First thoughts on KowalskyPage
After landing on the homepage here, you'll be shown all of the available niches that you can access content through. There are plenty of options on the table here, so no matter what it is that you're looking for, there's a good chance that KowalskyPage has you covered. Some of the more popular genres you'll be able to click on include mature, celebrity, Japanese and lesbian material. They've also got stuff that's a little more niche, so we're talking gangbang, massage, hentai and beach pornography. Fetish Dude has always believed that variety is the spice of life, so I do think that there's a lot of value on the table here for the horny folks out there who want to get their hands on top-tier smut.
Now alongside all of the genres, you'll see the number of scenes that are associated with that particular theme. I think it's fair to say that the KowalskyPage database is absolutely huge, since most of the niches have hundreds of thousands, if not millions of scenes for you to watch. Note, however, that there is a major caveat to that: nothing here is actually here. I know that this might sound confusing, so let's just go ahead and explain further what I mean by that. Suffice to say that the structure of this place is a little interesting – certainly not what most people would expect anyway, that's for sure!
The content structure of KowalskyPage
The most important thing to mention here is that Kowalsky Page doesn't host anything locally. So while there are 45+ million uploads that you can actually access, you'll find them on third-party destinations that KowalskyPage has no control over. These are typically the bigger tubes out there, so we're talking about the likes of RedTube, SpankWire, PornHat and so on. Most of the places indexed by KowalskyPage are actually destinations that Fetish Dude can personally vouch for, so it's not as if they're just picking up rubbish videos from sources that need a lot of attention. I'm convinced that anyone coming here is going to really enjoy what they find – although you will have to head on over to the hosting service in order to watch it, since none of the videos are embedded. This has pros and cons, but for the most part, I think it's beneficial to people who want to be able to access the most amount of content from one destination.
The search feature on KowalskyPage
To try out the Qorno search feature, I went ahead and typed in 5 random searches to see what I'd get in return. Most of the results were pretty good: I think that the search engine here is able to hold its own against what I'm used to from most tubes. What I will say is that from time to time, you will find some videos are doubled up, since many tubes typically have major overlaps when it comes to the content that they host. One example of this is when you type in 'Tiny Texie' and see the same pool striptease clip from 4 different sources. This is usually mitigated most of the time by the bigger names having lots of smut, but yeah – prepare for a few repeat videos when exploring KowalskyPage.
My final thoughts on KowalskyPage
I do believe that I've spent more than enough time here on Kowalsky Page. Overall, my experience has been a positive one and I think that their commitment to providing us with top-tier porn is just fantastic. It stands to reason that if you really want to get your hands on top quality adult entertainment, this tube could very well be the place for you. Sure, it's missing a bunch of tools and whatever, but it's hard to look past the fact that there are millions of videos that you can look through when you hit up Qorno. So, in short, Fetish Dude is signing off on this place: thanks a lot for reading and come back to my site any time you need the best reviews around!
Huge video database
Multiple hourly updates
Very little advertising
No pornstar catalogue
Some repeat scenes