PornRox Review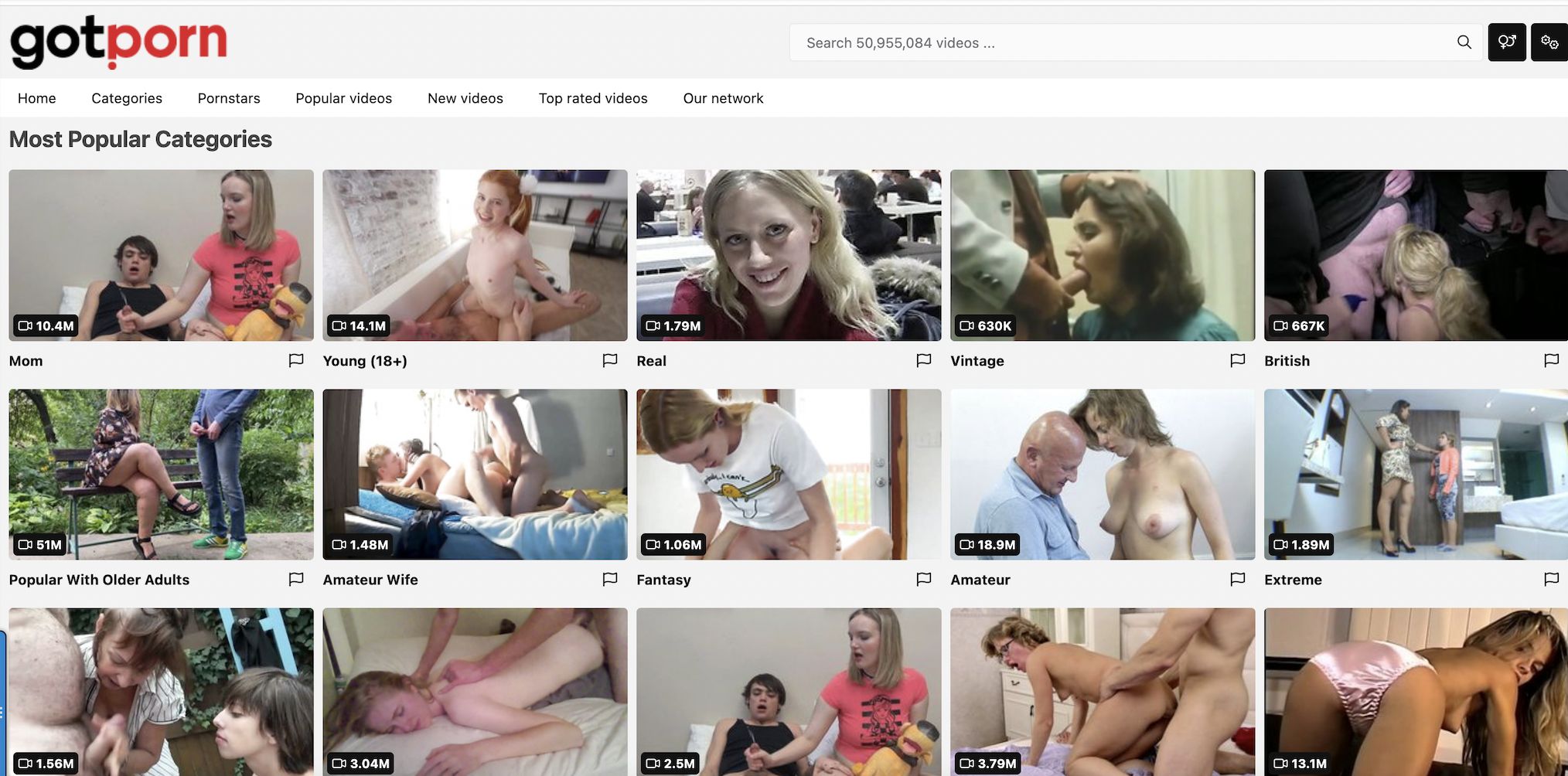 Fetish Dude's review of PornRox AKA GotPorn
There are so many tube websites out there on the Internet that it can sometimes be hard to know exactly which ones are good and which ones are bad. The great thing about this platform is that Fetish Dude is always on hand to point you in the right direction, which is what I'm planning to do today if PornRox turns out to be a top spot. This is a standard tube from the looks of things, so I hope you're in the mood for free sex videos – if not, this likely isn't going to be all that appealing! Anyway, let's start the analysis engine up and see what PornRox has in store for us.
My first thoughts on PornRox
The homepage of Porn Rox sticks to the traditional approach of all major tubes: they show you a bunch of content and give you some links to assist in getting your hands on the exact type of porn that you're interested in. By default, preview panes here are organized based on which content is featured – I'm unsure if these are actually hand-picked by PornRox or they're just the most popular videos of the last week or whatever. In the top right-hand corner of this first content box, you'll see a dropdown that also allows you to sort the porn based on its upload date, view count, rating and length – pretty much all of the bells and whistles that Fetish Dude expects you to have for a modern tube destination.
The preview panes for the scenes are made up of a thumbnail, length indicator and title: that's it. I don't think it would be terrible to add a tag for HD content, but I won't complain, since I think that the thumbnails are well sized and the tube uses as much space as it realistically can to keep things looking tidy. Scrolling down to the bottom of PornRox, you won't see anything else aside from a few adverts and a couple of 'trends' that you can click on. These just seem to be channels, niches and pornstars, which we'll discuss individually in the sections below.
Pornstars on PornRox
Prefer to search and watch porn based on the models who appear in the uploads? Well, the good news for you is that PornRox can assist if you head on over to their models section. Girls here are sorted based on popularity first, so you'll be seeing the likes of Gina Valentina, Elsa Jean, Riley Steele, Bobbi Starr and Skin Diamond in this particular area. You can also organize the chicks based on their view count or alphabetically: the choice is totally yours! In addition to these options, PornRox also gives you the ability to filter girls based on their ethnicity, breast size, hair color and body type. This is brilliant if you only want to look at petite or fat bitches: the choice is totally yours thanks to Porn Rox. After you find the pornstar you want to see fucking, click on their name and you'll be shown all of the uploads they have on Porn Rox. Thumbnail quality was a little shoddy here to be honest, but clip length looks reasonable with around 10 minutes or so being what you get.
Exploring PornRox's categories
Think you might be someone who enjoys looking at porn based on the categories offered instead? Then click on the link at the top of the page for that! All of your classics are displayed here, which will be fantastic for most folks who only want to get their hands on the most generic of goodies. We're talking about the likes of MILF, teen, petite, POV and more. They've also got some more niche tastes, so if you want to watch porn with pigtail, Italian, redhead or voyeur themes, you can do that with relative ease. Porn Rox also allows you to sort all of these uploads based on the metrics mentioned previously – great stuff!
My conclusion on PornRox
Okay friends – that's all that Fetish Dude has to say on the topic of PornRox, so I think it's wise for me to end the review there and just say that I've had a great time looking at what I've seen and because of that, this place gets my recommendation. It's nice to find a tube with most angles covered and that certainly appears to be the case of Porn Rox. Sure, a few improvements here and there would be nice, but I feel like everything they've done is more than acceptable for average dudes to come along and access the adult entertainment videos they want. So, long story short, get on over to PornRox now and start watching the best XXX clips around.
Great category section
Lots of indexed pornstars
Good average quality
A few adverts
No community features