PornDish Review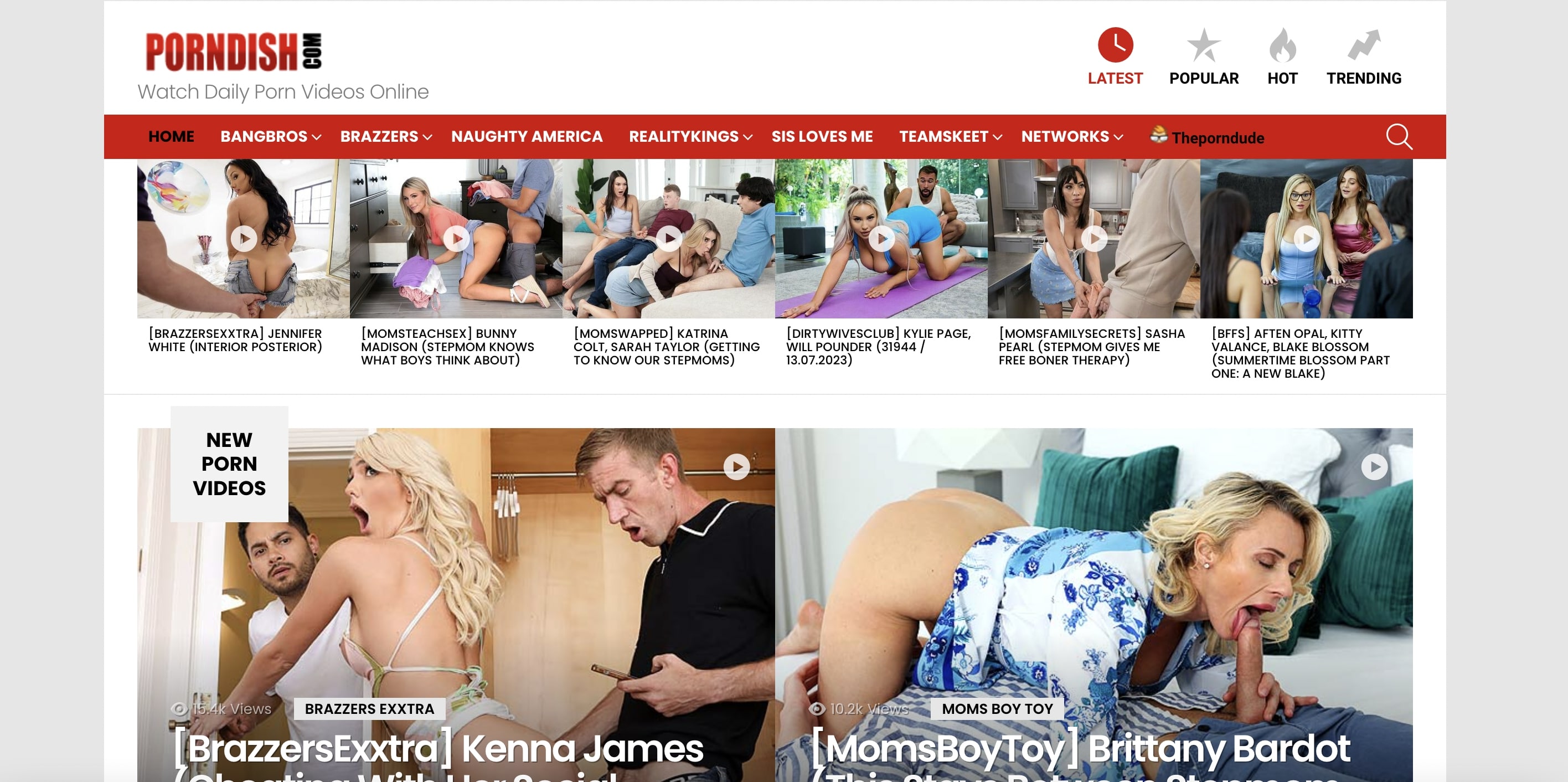 Fetish Dude visits PornDish
Hello there: Fetish Dude back at it again! In this analysis, I want to talk to you guys about a spot called PornDish. Now I know that I've spent a hell of a long time looking at tubes recently, but you have to understand that with so much demand in this particular sector of the porn world, it just makes sense for me to go all-out with my analysis so that you can know exactly where to go for all of your erotic bliss needs. I'm set to explore PornDish now, so if you'd like to get an idea of what this place has to offer, read on – I'll let you know soon enough!
First thoughts on PornDish
So the very first thing that I want to talk about is the home page, since this is where 90% of the folks reading this review are going to be landing and exploring PornDish through, right? Now while they do have a quite modern design, I would say that the layout here is actually quite contrary to what I'd expect from a place of this nature. It feels more like a magazine if anything, although as you scroll down a little, it becomes clear that the focus here is much more on a blog-style approach to content access. So while I think it's fair to say that PornDish technically fits the definition of a tube, that's not entirely accurate as an objective statement, because it has more blog qualities than anything else. Still, the underlying platform concept remains: you will see full-length XXX videos here and ultimately, I think that's all anyone actually cares about.
A note on the PornDish content focus
Porn Dish is almost entirely devoted to professional productions that come out of the big-ticket studios. I think we all know the type of place I'm talking about, right? Well, if you're not familiar with the top names out there in studio output, I'm looking at stuff such as Bang Bros, Reality Kings, Team Skeet and Mofos. These are what I consider to be the top dudes in the business and they've always done great when it comes to getting world-class girls fucking in front of the camera. Accessing the content on PornDish is very much done through these studio access points too, although you'll find that they have the sub-channels for all of them.
What are channels, exactly? Well the biggest porn studios don't just lump all of their content under a common title: they instead look toward distributing it across a number of different themes and ideas. So while Bang Bros is a great outlet for XXX content, they actually do it through names such as Fuck Team Five, Mr. Anal, Public Bang and Ass Parade. The same goes for Team Skeet, which runs the likes of Teen Pies, This Girl Sucks and She Is New. It's probably a good idea for you to familiarize yourself with the type of porn you're interested in – that's going to make accessibility a hell of a lot more convenient.
Watching the PornDish porn stash
After you go ahead and select a specific video, the blog post for that entry will load up and you'll be able to scroll down a little in order to stream the video form the PornDish database. Perhaps my favorite thing here is the fact that you're able to right-click on the embed and select 'save as', which basically downloads the scene directly to your PC. The speed is pretty reasonable too, especially since these clips are being streamed in high definition and are full-length. This is probably the biggest difference between Porn Dish and your average tube: they only have professional content and they have full-length, HD versions of the scenes that they themselves upload. It's a terrific system and while navigation isn't the easiest here, I do feel as if you get a much better average quality upon hitting the PornDish library.
My final thoughts on PornDish
I've seen pretty much all I need to see, which is why Fetish Dude is going to sign off on PornDish: this place rocks and I think anyone who spends more than a minute here is going to see that this is the case. The only downside – as mentioned – is that exploration can be a little difficult. Putting that aside, you will enjoy a stellar array of adult videos here from the best producers in the business. With simple downloading, regular new releases and world-class ass, I think that Porn Dish is a spot that beats a lot of the competition out of the water.
As always, thanks a bunch for coming on over to Fetish Dude and giving this review your attention. May your next session of masturbation be the best one yet – happy hog squeezing!
Full-length adult productions
Lots of great studios
Simple download system
Average navigation tools
No amateur uploads