Porn00 Review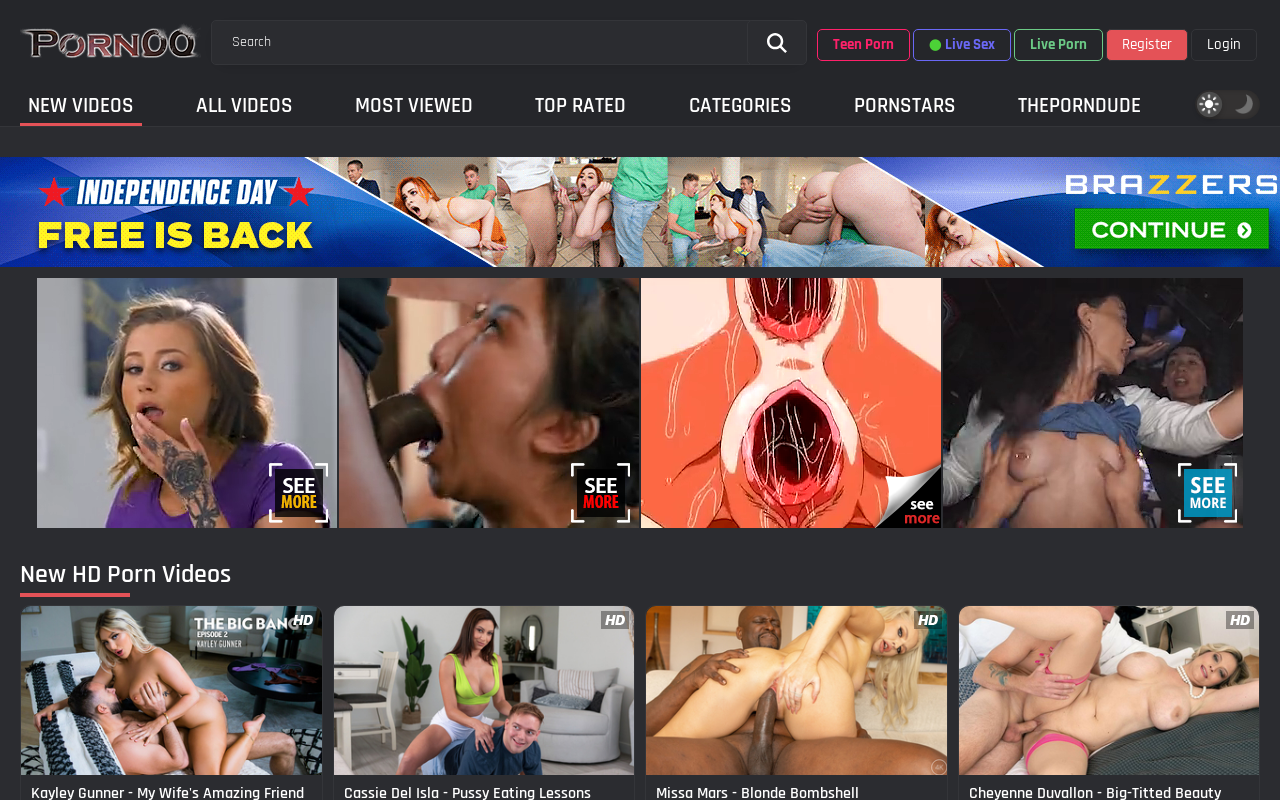 Fetish Dude's review of Porn00
Hello there! It's Fetish Dude here: today, I want to talk to you about a place called Porn00. For the longest time, I've tried to uncover the hottest hubs around for XXX entertainment. It hasn't been an easy road, but suffice to say that I'll continue nonetheless because I carry an extreme burden on my shoulders: to provide the tuggers and the coomers out there with the adult material they desire. Now, the question to answer today is whether Porn00 delivers in this regard. I'm excited to found out, so let's get down the task at hand and find out, shall we?
My first thoughts on Porn00
To kick things off, I'm going to start at the homepage. Note that while I have considered this to be a tube, I think a video streaming website is probably a better way to describe what's going on here. The reason why is because the site is naturally filled with adult material, but I'm seeing a layout and content access approach that isn't quite in line with what I expect from tubes. This isn't the end of the world, but I do feel like it's an important distinction and for some folks, they're not going to be happy with the overall layout and design of Porn00. That's fine – I have dozens of other reviews of places that you might prefer.
A look at the Porn00 homepage
The homepage here shows the latest scenes added to the archive in chronological order, with layouts being similar to how blogs are constructed. The previews for each of the uploads consist of a very large featured image, upload date, title and finally, all of the tags associated with the video in question. Scrolling down to the bottom of Porn00, you'll find a pagination bar that allows you to go back through the archive, with fresh flicks flowing in multiple times per day, so if you're one who likes the modern slant on pornographic media, this is going to be very much relevant to your interests. There's really not much else to talk about with regard to the homepage, so let me talk a little about the category setup here, since I know a lot of you are interested.
How the niches are structured on Porn00
If you press the 'categories' link right at the top of the page, you'll be taken through to an archive page that has all of the available genres that you can watch content associated with. While there are a few dozen here, most are fairly vanilla and nothing is what I'd consider to be too extreme, wild or 'out there'. This is good news for people who like to keep things casual and normal, because Porn00 is very much aligned with the standard pornography experience. Will you find extreme content here? Maybe a few pieces, but the vast majority will appeal to your average Joe.
To give you an idea of what's going on here, the following niches are what I'd consider to be the most in demand: anal, MILF, Latina, blowjob, big ass and massage. A good little assortment of adult themes that I'm sure you'll be more than happy to jerk yourself off over, right? Fetish Dude has a good handle on this type of thing, so don't act surprised – it's what I do for a living, after all.
The videos on Porn00
Essentially all of the uploads that you'll find here come from professional studios, such as Reality Kings, Brazzers, Team Skeet and so on. These names are some of the best known in the business because let's be honest: they have a track record of pumping out world-class smut like no one has ever seen before. The scenes are full-length and most of them come in 720p or 1080p formats – pretty damn incredible if you ask me. Note that if you have an ad blocker, you'll have to turn it off in order to watch the videos – a little annoying, but I know why places like this do it.
A final word on Porn00
So when push comes to shove, I feel like Porn00 comes across as being a decent spot that has a lot of good porn. It's no secret that I have to compare places like this to the biggest spots out there, so for me, the biggest draw card is the ability for folks to come here and enjoy full HD content. It's a fantastic situation to be in and I'm a big fan of the full-length uploads, so yeah. In short, Fetish Dude is signing off on this spot and he's confident that you're going to love it. Thanks a bunch for reading and be sure to visit Fetish Dude whenever you need advice on the best porn spots around!
Lots of HD videos
Full-length porn uploads
Focuses on professional content
Ad block blocker
Average site design