NesaPorn Review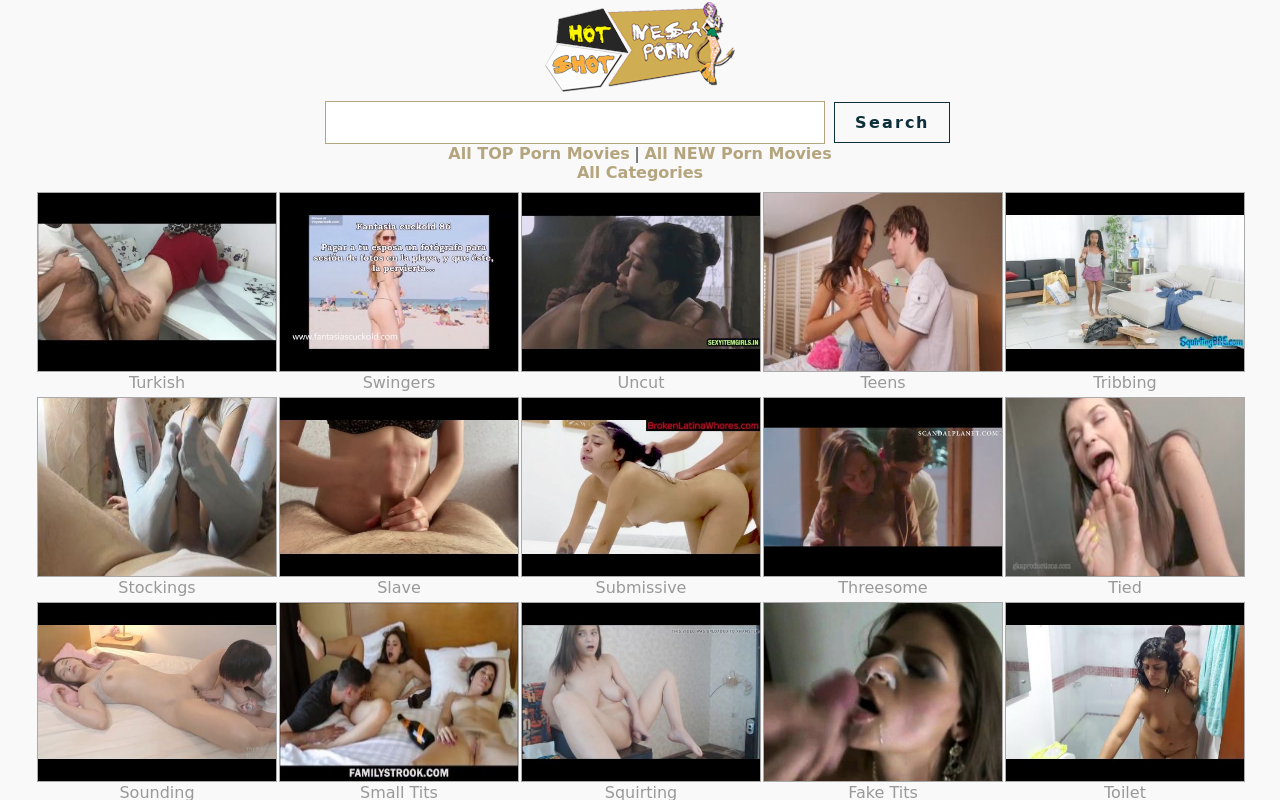 NesaPorn: a review by Fetish Dude
What's going on, friends? It's Fetish Dude here and yes, I'm going to be bringing you another review devoted to a free XXX website. Now I know that we're in the tube section here, which is exactly why I'm going to be talking about a project that claims to have top porn movies without the need for you to pay for them. It sounds like a pretty good arrangement, right? Well I'm excited to see how this one stacks up because as we all know, Fetish Dude is the king when it comes to pornography online. So, without further ado, let's venture to the homepage of NesaPorn and determine if this place will come out victorious after Fetish Dude gives it a looking at!
The homepage of NesaPorn
On the homepage of NesaPorn, you'll come across a huge number of niches that you can click on to watch content from a very specific genre. This is an interesting idea, but I feel like the preferences they've gone for is just a little bit rubbish. What do I mean, exactly? Well, here are the first five niches that you can click on: car, super, Argentinian, lollipop and stranger. I mean, what the hell are these dudes thinking? From my perspective, I think it'd be far more intelligent for them to instead go for stuff like MILF, lesbian, Asian, gangbang and so on. Their preferences and ordering are some of the most ridiculous I've come across and yeah: it happens all the damn time with these content aggregation services. I'll never quite be able to wrap my head around it, that's for sure.
Using the NesaPorn search service
I decided that the next best thing for me to do would be trying out the search feature, so I went ahead and typed in 'Riley Reid massage' to get an idea of how good this place is at returning what I wanted. The results that I got were pretty bad, all things considered. There were some Riley Reid massage scenes here, but also some generic massage shoots and webcam streams from girls who were called Riley. I don't expect perfection from a robot when it comes to this type of thing, but I think it's fair to say that NesaPorn let me down in this regard. You might be able to utilize the search for some real basic stuff, but if you've got an advanced desire, it might be better to try a third-party source for whatever it is you're after. Speaking of which, I should probably talk about the content structure here.
NesaPorn and its content
The content embedded here is really pretty bad in terms of structure and design. It feels like this website was put together in a few days by someone who was just doing it as a hobby, with no intention to give people a good experience. The embed box is far too small, plus it just uses the barebones HTML5 design, so you're quite limited in what you're able to do here if you want to have a good watching experience. The good news is that below the video, you've got the ability to check out similar scenes as well as tags. That can be a useful feature, but the fact that almost half of the screen is just an empty white box really does blow my mind. Personally, I'd like to see NesaPorn work more on their features and designs – put the porn stuff on hold for now. One quick note: if you want to save something locally, you can do so by right-clicking on the clip and then hitting 'save as'. It's always nice to have that type of accessibility, so at least NesaPorn isn't doing everything awfully. Though I'm really struggling to find things that are worthy of praise here. I don't think that I'm being hypercritical either – it's obvious to me that they need to work harder on a lot of elements of their website before I can push them higher on this review.
Some final thoughts on NesaPorn
I'm unable to go ahead and recommend Nesa Porn right now. This tube site is okay, but when I think about the dozens of other places I've checked out which are far better, it's just not reasonable for me to push this one as a good alternative. My advice is to stay away from Nesa Porn until they make the important improvements which I've suggested. There's very little good going on here, so yeah – in the interests of keeping you away from trash, go check out my other reviews and pick from the 100+ other tubes I've written about instead.
Huge video database
Easy to download scenes
Regular new updates
Awful search feature
Bad website design
Limited access features