MyFreeCams Review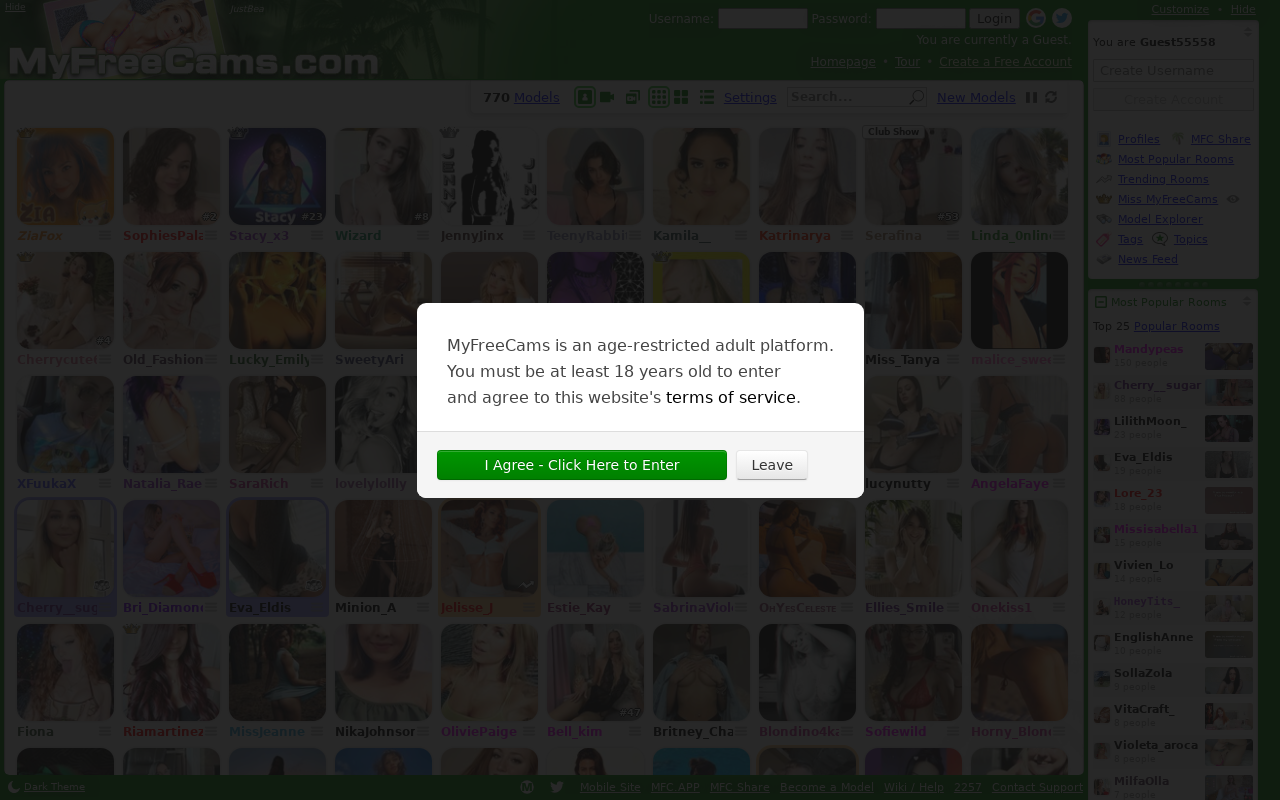 MyFreeCams: a professional review
Hello friends and welcome to my review here today on My Free Cams. If you've been on the Internet for any length of time, it's likely that you've come across MFC – they're well-known for their talent and honestly have some of the hottest chicks around for you to masturbate over. Now as much as I'm a personal fan of MyFreeCams, it's still important for me to write up a review here and let you know exactly why this place has been so successful over the years. So, with that in mind, let's go ahead and check out the MFC platform – I can't wait to tell you what's on offer here!
The homepage of MyFreeCams
While a number of webcam platforms have a relatively simplistic homepage layout and minimal options, MFC basically throws everything at you once and yeah – it's going to take a little time for you to figure out all of the bells and whistles you have to play with. One of the good things about MyFreeCams is the fact that they deal exclusively with hot women – no men or couples are allowed here. Seriously: if you stream with a dude, you get banned on the spot! Pretty crazy. I do suggest that if you have a particular preference in mind, hit the settings button near the top of the page. This will allow you to filter by region and sort girls based on a few other characteristics.
The focus of MFC
It's wise to point out that MyFreeCams is in the business of attractive women between the ages of 18 to 35. Their demographic is your standard, hot chick with a thin body and a bubbly personality. I think that there is a lot of homogeneity here at MFC, but that's by design and yeah – if it's what you're looking for, you're golden. Webcam quality is relatively decent, but navigation can be cumbersome and glitch from time to time. One thing that must be stressed is the money model adopted by MyFreeCams: also all of the girls here stream without charging for the pleasure – they just offer many incentives for people who contribute. Basically, if you donate a set number of tokens, you can control what the camgirl does, receive free videos, get access to premium Snapchat and that type of thing. It's all good fun, but yeah: this is hands-down the best place to go if you're not looking to spend any money at all.
A conclusion on MyFreeCams
I've always been a massive fan of My Free Cams and because the girls here are exactly what I like when I jerk myself off, it's getting an official endorsement from Fetish Dude. Again, I must stress that this isn't the place for you if you want mistresses, pregnant babes and that type of thing – they're very much vanilla and try to appeal to as many people as possible. If that sounds good to you, then go check out MFC today: if it doesn't, then head on back to my premium webcam reviews for other suggestions of places you can go for free live sex. Thanks for reading: I've been Fetish Dude and you've been awesome!
Lots of live camgirls
100% free shows
Lots of filtering tools
No couple webcams
Website can glitch