JerkMate Review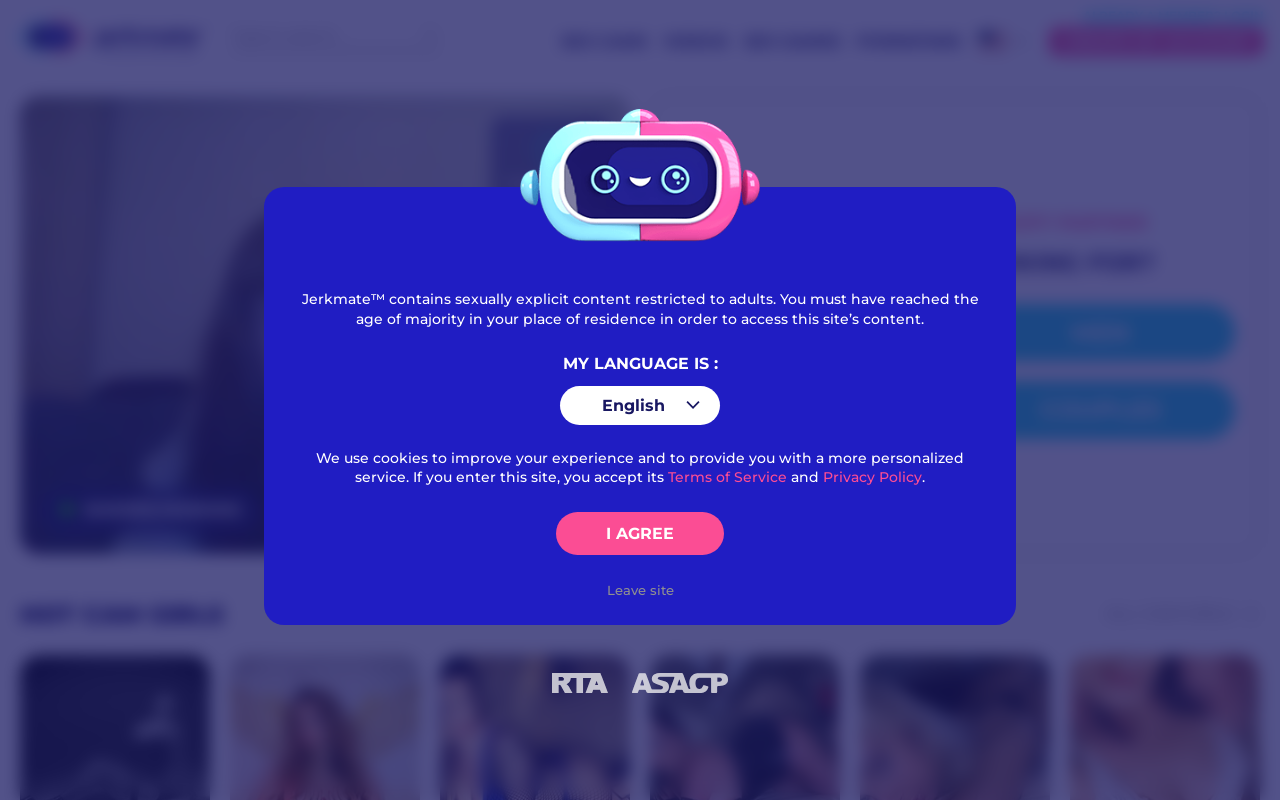 Fetish Dude visits JerkMate
The Internet has so many webcam sites out there right now that it can be difficult to know where to go in order to access the best of the best. Additionally, each site has hundreds, if not thousands of performers – so what should you do if you want to get the type of camgirl you love? Well, one option that Fetish Dude is going to talk about here today is JerkMate. I've heard some great things about this spot, but I'm going to have to do some first-hand analysis before I sign off on the project. With that said, let's head on over to the platform now and see what all of the fuss is about. I'm excited – this might just be the best site around for horny guys that want world-class webcam sex entertainment.
The first experience with JerkMate
When landing on the JerkMate homepage for the first time, you'll be prompted to answer a few questions about what it is that you're looking for. Since Fetish Dude is all about getting people connected to their favorite erotic niches, I'm a big fan of this approach! The first choice you'll have to make here is to select whether you're interested in women, men, transsexuals or couples. Since I'm feeling adventurous, I'm going to go ahead and select the shemale webcam option – nothing turns me on more than a girl with a good cock (and a tight asshole that I can fuck senseless, but that's another topic for another day)!
Next up, you'll be prompted to provide your age: I recommend being honest here, because the girls that you'll get matched to are more likely to take you seriously if you're genuine about who you are and what you want. JerkMate will then offer you yet more niche goodness: this time, it's in the ethnicity category. Do you want to look at ebony, Asian, Latina or white shemales? Since I've been around the transsexual webcam block a few times, I opted to go for Asian, though the choice is ultimately up to you. That's the whole point of Jerk Mate: tell the robot what you want and in return, you'll find the webcam partner of your dreams! Now the final step is to pick a body type – BBW, skinny, athletic or just chubby. After all of those options, you'll finally be connected to the perfect webcam performer who fits your requirements!
The webcam situation at JerkMate
As soon as you've completed your form, JerkMate will set you up with a one-on-one cam experience – quite cool, just make sure that your camera's online and you give the site permission to take a look. Note that you can actually skip to your other niche matches by hitting the 'next' button, so if you're not thrilled with the option, go right ahead and move on. JerkMate is quite similar to Chat Roulette in that sense, only they've got a huge focus on connecting people who want to have live sex with one another. One of the benefits of this place is just the customization you have – Fetish Dude loves having choice because ultimately, we all want the very best camgirl for our specific wants and desires, right?
JerkMate: my experience
I ended up jerking off with a few different camgirls over the course of an afternoon thanks to JerkMate: I can't believe that this platform is completely free for you to join! I don't know how long they're going to keep it that way, but yeah – it's an absolute treat for all of the dudes out there who love sexy, live cam experiences. My only hope is that all of my readers here on Fetish Dude are able to get over in time for the webcam antics. Often I feel that some projects in porn are too good to be true: JerkMate is 50% of that saying, since it's too good, but it's also totally true!
Wrapping up my analysis on JerkMate
Jerk Mate is obviously getting my official endorsement here: this is a stellar project and I cannot stress just how fantastic this place is if you have a particular desire for a particular type of camgirl. The AI they're using is really cool – it gets you hooked up with your favorite camgirl niche and that's just a dream come true as far as I'm concerned. So when all is said and done, it's probably best for you to click on the link and go see what JerkMate is all about. I promise you this much: you will not be disappointed with what you come across! Thanks a lot for coming out here today and please, feel free to explore the rest of Fetish Dude if you're looking for the best sites around for erotic bliss. No one knows the industry quite like me!
Personalized webcam results
Free to join
High quality webcams
Account required
Slow loading speeds