MobilePornMovies Review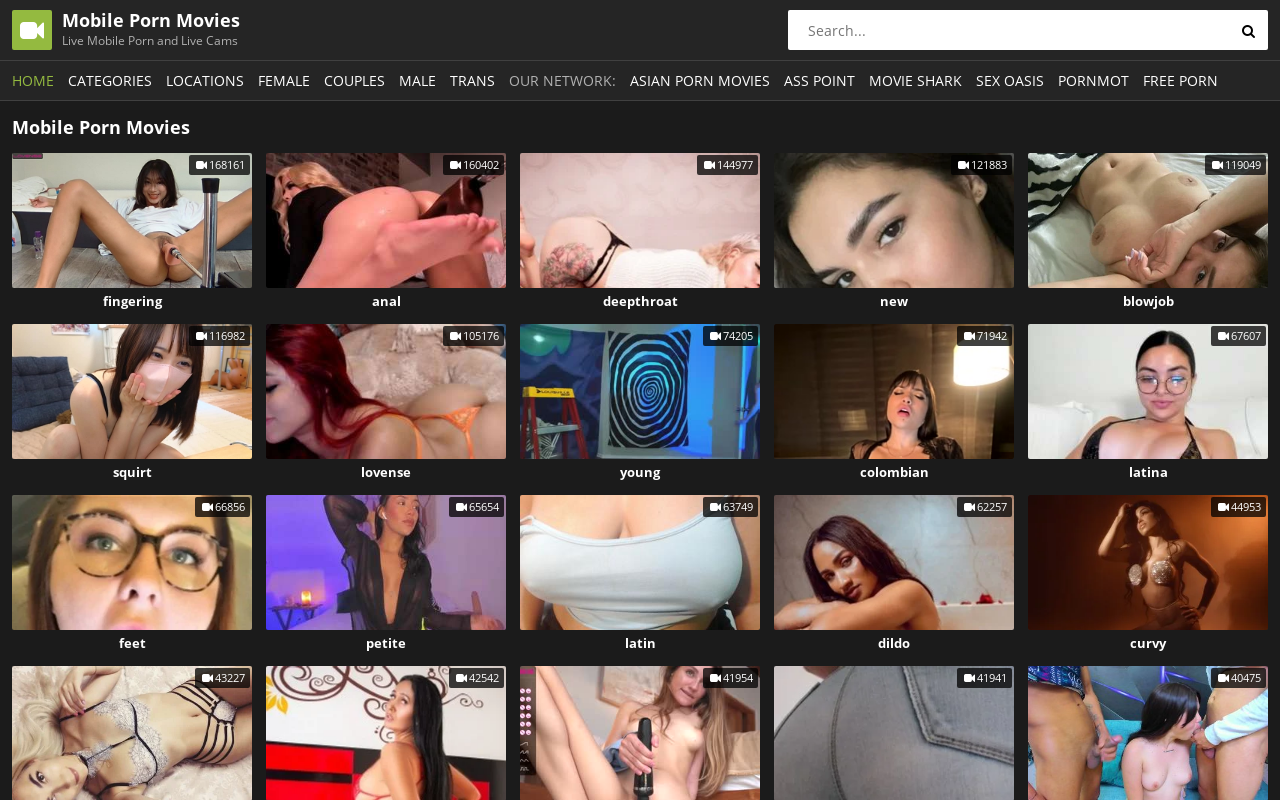 Fetish Dude reviews MobilePornMovies
Hello there, loyal readers. Fetish Dude on the job today and in this review, I want to talk to you about a place by the name of MobilePornMovies. As you're probably aware, I've devoted a lot of my time over the last few months to exploring the finest spots on the Internet so I can point you in the right direction for jerking bliss. This isn't a secret, especially since I write about the hubs I've come across so that you know what's good – and what's not so good – for the purposes of massaging your sausage. I'm going to be looking at MobilePornMovies in the analysis below, so if you'd like to know more, continue reading!
First thoughts on MobilePornMovies
The very first thing that I want to point out here is that the homepage sticks to the tradition of showing you content as its primary objective. This might seem like a simple task, but you'd actually be surprised at the number of tubes out there which fail to do this. I'm not sure what the reason is for them showing categories or whatever else instead of videos, but I'm glad that MobilePornMovies got the memo on what top quality XXX entertainment online looks like. The design is pretty reasonable and certainly has a modern feel to it, which is exactly what you want when you're searching for more online, right? At least that's how I factor things into my overall world view of porn.
The main preview pane section is devoted to the most popular uploads on the platform, although I'm not entirely sure what metrics or criteria they use in order to determine what goes here. In the top right-hand corner, you've got a toggle section which allows you to remove all scenes from being displayed if they're not available in HD. That's a nice little feature, because if you're like me, you know that it's impossible to beat some good quality high definition smut. You can also use the dropdown on the right-hand side which will then provide you with the ability to sort based on number of views, ratings and lengths of various productions. All in all, I'd say that the homepage experience here on MobilePornMovies is one of the best I've come across. They've certainly done a stellar job, that's for sure!
The MobilePornMovies categories
I don't think it takes a genius to work out that when you want to find a very specific type of porn, it's always nice for MobilePornMovies and other places to provide you with a spot where you can see all of the offered niches they have. On this website in particular, you're going to see all of the classics, including creampies, BBWs, Asian, anal, teen and schoolgirls. Hell, Mobile Porn Movies even has a place for you to watch squirting content if you're the type of dude who gets off to girls gushing all over the place. Personally? That's the type of stuff that Fetish Dude absolutely loves! Give me a good soaking of give me death: that's my motto whenever I hit up the local sex clubs in order to get messy. Hey: don't knock it until you've actually tried it.
The pornstars on MobilePornMovies
If you're not too keen on looking at categories, you might instead want to check out pornstars. There is a page for this, although I'm slightly disappointed from the initial experience here, since there are a bunch of dudes that appear in the top 50 or so spots. When will sites learn that guys coming to their tubes don't want to select porn based on the cocks? The good news is that they do have profiles for lots of the best chicks in the game, including Alexis Fawx, Blair Williams, Carter Cruise and Cadence Lux. Whoever it is in the business of sex that gets you hot under the collar, I'm confident that they've got a whole host of scenes on offer at Mobile Porn Movies.
The final word on MobilePornMovies
I spent the better part of an hour looking through all of Mobile Porn Movies and I have to say: these guys have done an absolutely fantastic job with regard to giving me access to what I want. For the longest time, I've hunted for top-tier tube spots that I can recommend and I think it goes without saying that this place is getting my official seal of approval. It does lots of things well and few things poorly, so with that in mind, why not take yourself over to MobilePornMovies now and get to the task of hardcore masturbation? Sounds like a plan if you ask me!
Great pornstar profiles
Lots of categories offered
Focused on HD footage
Not many adverts
Average search filtering
Downloading requires account