LargeHDTube Review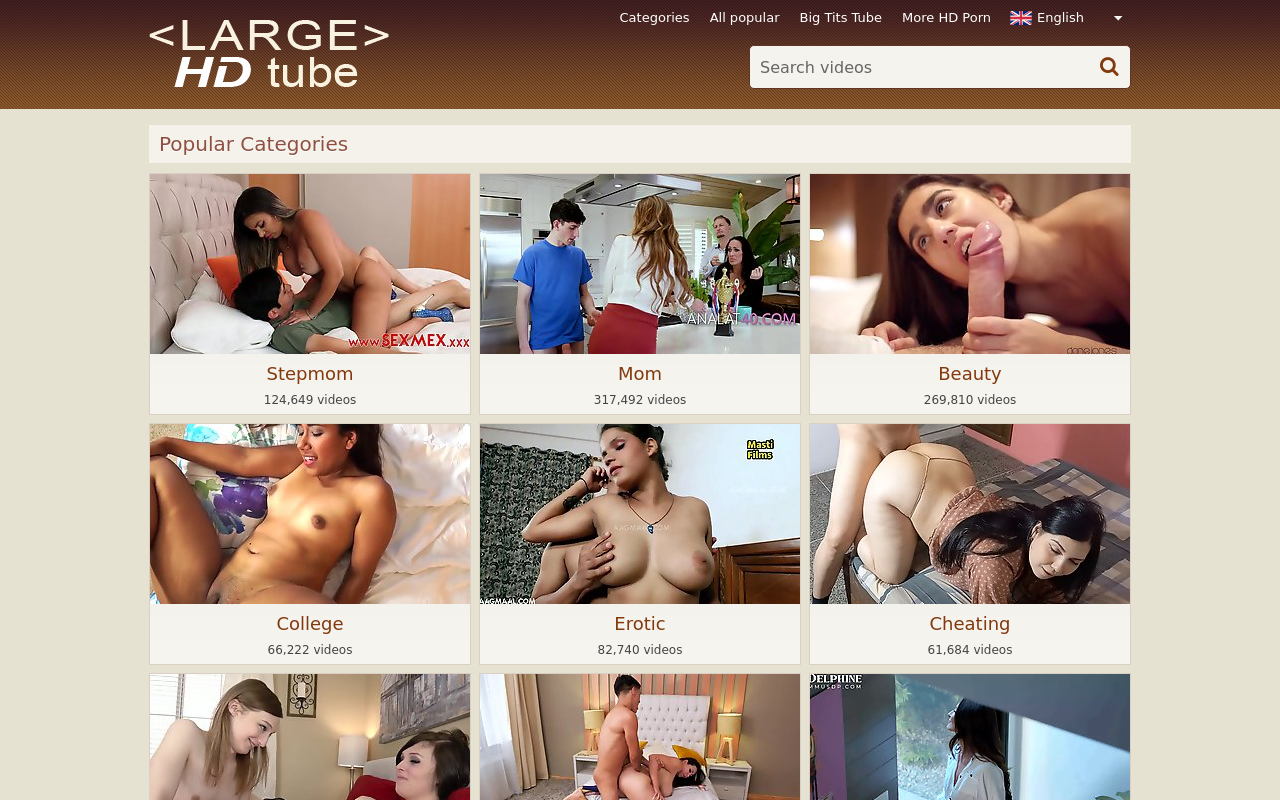 Large HD Tube: a Fetish Dude analysis
I've spent the better part of the last month hunting down the best video streaming services on the Internet and to be honest with you, I feel like I've only just gotten started with the whole saga. In this particular review, I'm going to be looking at a place by the name of Large HD Tube. Fetish Dude is committed to suggesting the hottest hubs with high levels of top-tier erotic material: question is, will LargeHDTube be a place that I recommend you check out? It might be established, but that doesn't mean it's automatically good – just take a look at Skype! Anyhow, I'll stop beating around the bush: it's time to weigh in on LargeHDTube.
Initial security notice on LargeHDTube
Fetish Dude is of the opinion that the Internet should offer private and secure access to adult material for everyone, which is why I feel the need to mention from the get-go that LargeHDTube lets us down in this particular domain. See, when you visit this website for the first time, you'll notice that it's HTTP only – a big problem if you want to keep what you're looking at a secret. Basically, the lack of HTTPS isn't good, especially if someone is able to monitor your connection. Over the coming years, I'll eventually remove all HTTP websites, but for now, this is just a warning – both to them and you! Okay, let's get back to the scheduled review: I want to see the homepage.
Homepage of Large HD Tube
So the first thing you'll probably notice when hitting LargeHDTube's homepage is the fact that they go for the category display of scenes as opposed to the video one. This isn't my preferred method of content distribution, but there is an 'all popular' link in the top right-hand corner if you'd really prefer to just see scenes instead of genres. Still, since we're here and there are a hell of a lot of fetishes to look at, I guess it's a good time to go ahead and give this part of the project my attention: just what is going on here with regard to the porn video categories?
So you'll find a bunch of different options to pick here – some popular, others a little more obscure. If you're a cut and dry guy that just wants the standard mix of pornography, you'll be happy to know that LargeHDTube has MILF, teen, interracial, erotic and shemale content. Feel like going after something a little out of left-field? Then how about you check out the yoga, doctor, redhead or Thai sections! The homepage actually has over 100 different genres for you to think about, so scroll down the page and find something that really tickles your fancy. Note that all of the categories also have the video counts next to them: fantastic stuff if you're keen for getting your hands on a lot of material.
A notice on the sources of LargeHDTube
One thing that I think is worth mentioning here would be the actual structure of LargeHDTube and how everything operates. It might surprise you to find out that they don't actually have any material here themselves to speak of: it all comes from third-party destinations. Think of Large HD Tube as being a service that you can utilize for the purposes of searching multiple different streaming platforms at once – pretty cool stuff. Currently, you'll find indexed releases from the likes of xHamster, PornHub, AnySex, HDZog and so on. Many of these places I have reviews about and have commented on favorably, so at least we know that the sources LargeHDTube grab their goodies from are good.
Trying out the search feature on LargeHDTube
My next task was to see just how good the Large HD Tube search feature was: I generally find that these tools are useful, but not always perfect. To determine exactly what way LargeHDTube was going, I typed in 'ebony petite', which literally returned zero matches. Next up, I went for 'Latina blowjob', which actually returned quite a lot of suggested scenes. Quite a few of them were actually Latina-themed too, although I saw some slip in that didn't seem all that on-niche. I guess it's ultimately up to you to work out what matches your interests and what just isn't your cup of tea. Perhaps the least appealing fact about the search is the inability for folks to go ahead and sort, filter and fiddle with how their results look. Again, this is a direct result of the fact that they've gathered pornography from other services instead of just hosting it locally. There are benefits to this, but obviously, a few issues as well.
Other Large HD Tube questions
Okay, so I think that it's probably best for me to go ahead here and just comment a little on what I'd improve with regard to LargeHDTube. Firstly, please provide a pornstar section on the service where I can go ahead and just see all of the scenes that feature my favorite model. Second to that, where are the HD indications? If you've got some high definition footage, please – let me know so I can watch all of it! Large HD Tube let me down in this regard and I really wished that they just made it clear where the high definition footage is. The name suggests that they want to offer you this type of material too, but yeah – I guess that's just a marketing ploy.
Conclusion on LargeHDTube
Okay friends: that's pretty much everything that I wanted to cover here with regard to LargeHDTube. As you can probably tell, while I'm not thrilled about certain aspects of the project, I do think that on the whole, they've done a decent job here. My advice is to check it out for yourself and yeah – just use it whenever you want to find something that's perhaps a little bit niche or hard to come by. The search feature needs work, plus a pornstar database would be nice, but other than that, LargeHDTube is a good place to get content that's going to make you cum.
Large index tool
Plenty of niches
Fast loading speeds
Third-party hosting
No HD indicators