HQPorner Review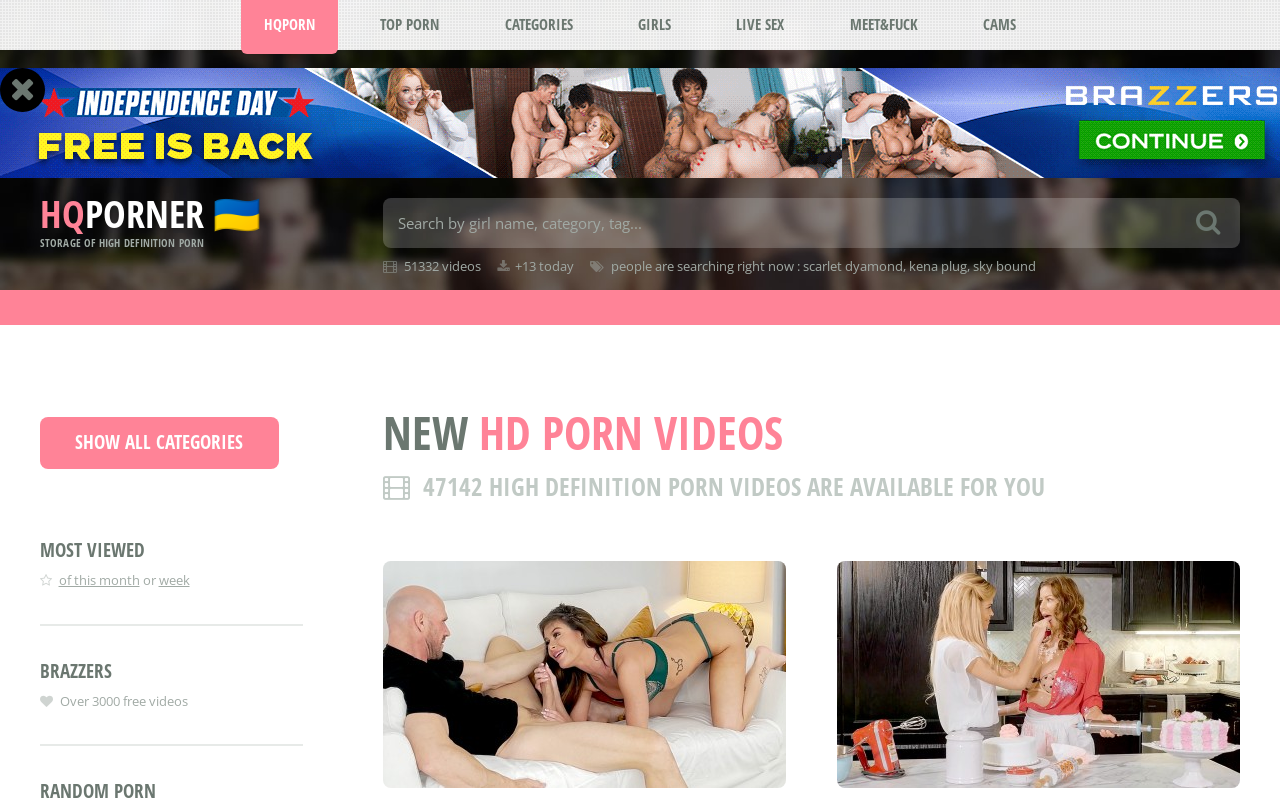 Fetish Dude reviews HQPorner
Howdy gang – it's Fetish Dude here. As usual, I'm setting myself up to go ahead and write a review on a tube website by the name of HQ Porner. For those of you who aren't familiar with what I do here: my job is to go out on the wide, open Internet for the purposes of finding the best spots around for you to access world-class adult entertainment. It's a wonderful task, but not exactly an easy one. Anyway, if you'd like to know more about HQPorner and what it has to offer, continue reading down below – we'll get down to brass tacks in no time at all!
The homepage of HQPorner
Let's kick things off with a look at the homepage here: that's typically where most folks are going to be heading first, right? Well, in the case of HQPorner, you're going to see a pretty standard tube design, but with a slight twist. I will start off with a little criticism here: there's far too much space between the first video previews and the top of the page. Additionally, I only see two here, because the thumbnails are a little on the large size. HQ Porner needs to look at how the majority of tubes set themselves up and go down that path instead. Right now, they're letting themselves down by making people scroll so much in order to see what's available.
On the plus side, it's nice to see that there are 35,000+ scenes here and all of them are available in HD (or so they say). Default sorting is based upon upload date, with new scenes added on a daily basis. I'm a big fan of people being able to get their hands on fresh flicks every 24 hours, so I'm going to give HQ Porner a small bump in the ratings for sticking to this kind of a schedule. Note that as you scroll down the homepage, you won't find any other sorting methods. Personally, I'd like to see HQPorner show folks the highest rated content or stuff with a lot of views – both are pretty standard on the other tubes out there. So far, a mixed experience with regard to HQ Porner, but I'm guessing that their database is going to make up for the shortfalls here when I get around to checking it out.
Categories at HQPorner
Everyone loves a good porn category, right? Niches make the world go around – especially for dudes that have a particular taste and only want to jerk off to porn within that specific niche. The good news for potential jerkers is the fact that HQ Porner does have a categories section and they cover all of your mainstream desires. We're talking about MILF, lesbian, teen, massage, amateur, squirting and BDSM to name but a few. There are even more specialized desires, such as public porn, hairy pussies, shemales and hentai. I think it's fair to say that regardless of what makes you horny, HQPorner possesses the material that's going to help you cum. Just one small complaint: a few of the categories could be combined, such as 'public' with 'outdoor' and 'mature' with 'MILF'. It's also not possible to sort the categories by number of videos or popularity – again, these are common things that the competition will have. At the moment, it's a bit of a mystery to me why HQPorner has decided not to display these types of features. Perhaps it's just too hard to code? Fetish Dude isn't sure!
The HQPorner pornstars
If you prefer to look at content from the perspective of adult models, I would recommend hitting the 'girls' button at the top of the page. There are only 50 chicks here, but they cover the most popular ladies around, so chances are that one of them is going to give you what you want. Some of the names that I think you'll enjoy looking at include Little Caprice, Ava Addams, Alexis Texas and Lexi Diamond. A good assortment of professional girls that know how to handle a cock, that's for sure! Note that when you click on their names, you're presented with all of the scenes they've ever appeared in. Again, no advanced sorting functionality here, so you won't be able to see the best, longest or most commented scenes from any one particular model – too bad!
A look at the HQPorner content focus
It's important for me to point out that this website is almost entirely devoted to professional adult entertainment. There might be a few pockets of amateur uploads, but I think for the most part, you're getting the cream of the adult industry fucking like the legends they are. For some, this reality is going to be a glorious fact – others perhaps won't be so keen. Personally, I think that consumers get the best experience possible from premium material offered for free, so I'm more than happy to see that HQPorner has a lot of this content for you to watch. In addition, most of what HQ Porner has comes in either 720p or 1080p formats, which is really hard for a lot of places to beat. It should come as no surprise that they're committed to providing you with world-class porn when it's done in high definition. Given that this is free too – you just can't go wrong.
A final word on HQPorner
That's all Fetish Dude has to say on the topic of HQPorner. I don't think that this is the best tube out there, but after looking at thousands of them, this is certainly in the first quartile. I'm inclined to give this one a visit rating and yeah – I know for a fact that all of you horny nerds are going to be masturbating like crazy when you see how much content they've got on offer. Fetish Dude really loves the fact that they offer so much HD goodness too, because as we know, high definition makes the world go around! Well, that's it from me, friends – thanks a heap for reading and be sure to come back whenever you need fresh advice on the best websites out there. Fetish Dude is always on hand to make suggestions and point you in the right direction. Take care and happy hog squeezing!
Focused on HD content
Lots of categories
Lengthy professional uploads
Fast loading speeds
Limited sorting functionality
Average homepage layout
Limited pornstar profiles