HotNTubes Review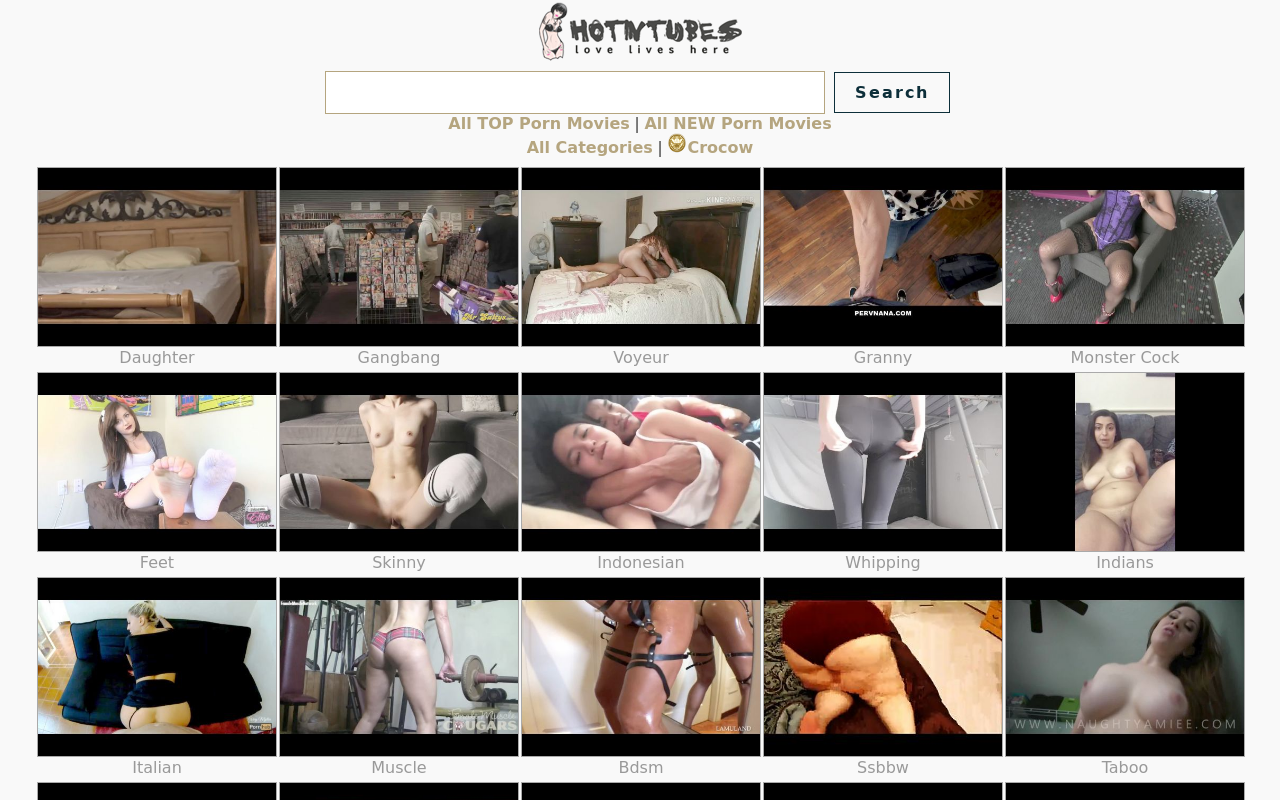 Fetish Dude visits HotNTubes
I'm hoping that by now, everyone who comes to Fetish Dude's website realizes that I'm always eager to provide you with the most up to date information I can on the best destinations out there for erotic purposes. I've spent a lifetime exploring the Internet so you don't have to – it's times like this when I'm most eager to continue my voyage to provide you with top-tier smut hubs which deliver stellar material. Today, I'll be going over to a space called HotNTubes to see what they have on offer. Additionally, I'll explore the full collection of scenes they have to come up with a final rating. How good will HotNTubes be? Read on: I'll let you know soon enough.
My first thoughts on HotNTubes
There are typically two approaches to porn tubes: those that show you videos first and those that go for the category side of the equation. HotNTubes opts for the latter, which means when landing here, you'll be presented with a huge number of potential genres that you might want to look at. We're talking about the likes of wife, massage, sissy and public porn to name but a few. What I find quite strange is that HotNTubes tends to focus on niches that are relatively uncommon and not so desired. I think it might be a better approach to instead show stuff such as MILF, Asian, lesbian, teen and whatever else. Call me crazy, but those seem to be the types of things that people enjoy watching the most. I mean how many dudes are honestly looking for train, dance and Turkish content? Seems like something that's not all that much in demand, although maybe I'm just ill-informed. Who knows.
Right at the bottom of the homepage, you'll see all of the niches that HotNTubes has available for you to check out, as well as some content numbers so you can get a rough idea of just how big the database is. I think it's fair to say that HotNTubes is sitting on a lot of material here: there are 200,000 MILF scenes, 97,000 POV videos and just over 100,000 threesome flicks: suffice to say that these numbers are pretty hard to come by in the modern era of adult entertainment online. Let's hope that the content on offer here is as good as it looks, because if so, I feel like Fetish Dude is going to have a fantastic time at HotNTubes!
Exploring the top scenes at HotNTubes
HotNTubes has a 'top rated' link that you can press to find the most enjoyable scenes on the website that have been watched by others. I notice a trend here toward the extreme and bizarre, so I hope you're interested in ball busting, shemale fucking and hardcore fisting. The most prized video here stars Hotkinkyjo – a chick known for her love of taking hands and whatever else deep inside her ass. Now then, let's actually pick out a video and see what the viewing experience is like. After all, the main purpose of coming to a place like this is for you to massage that sausage while you're watching an adult production, right? HotNTubes wouldn't be a decent place to go if they didn't offer you that type of experience!
Watching the porn on HotNTubes
I'll be honest: the embed situation here is pretty damn rough. The size of the area that they devoted to the scenes is rather small, plus they use a very basic embed tool that doesn't come with any extra features. One positive is the fact that downloading scenes here is actually incredibly fast and easy – just right-click on the embed and smash the 'save as' prompt: that's literally all you have to do. Below the video, you'll find a number of associated clips that you might be interested in looking at. These seem pretty on-brand and they use tags to give you a bunch of similar smutty releases. Not exactly the most unique of deals, but at least it's better than nothing.
My conclusion on HotNTubes
Friends: that's pretty much everything that I want to talk about here today on the topic of Hot N Tubes. As you can probably tell, I'm relatively optimistic about this place and I wouldn't be surprised if over the new few months, it became a hotspot online. Sure, some work needs to be done here because it is rather basic, but no one is perfect, so it's probably best for me to wrap up my analysis right there and suggest that you check out HotNTubes for yourself if you're keen to see what they have to offer. Anyway – thanks a bunch and be sure to come back to Fetish Dude whenever you need advice on the best spots around.
Simple save feature
Huge porn database
Good search function
No pornstar page
Average design
Some adverts