HDZog Review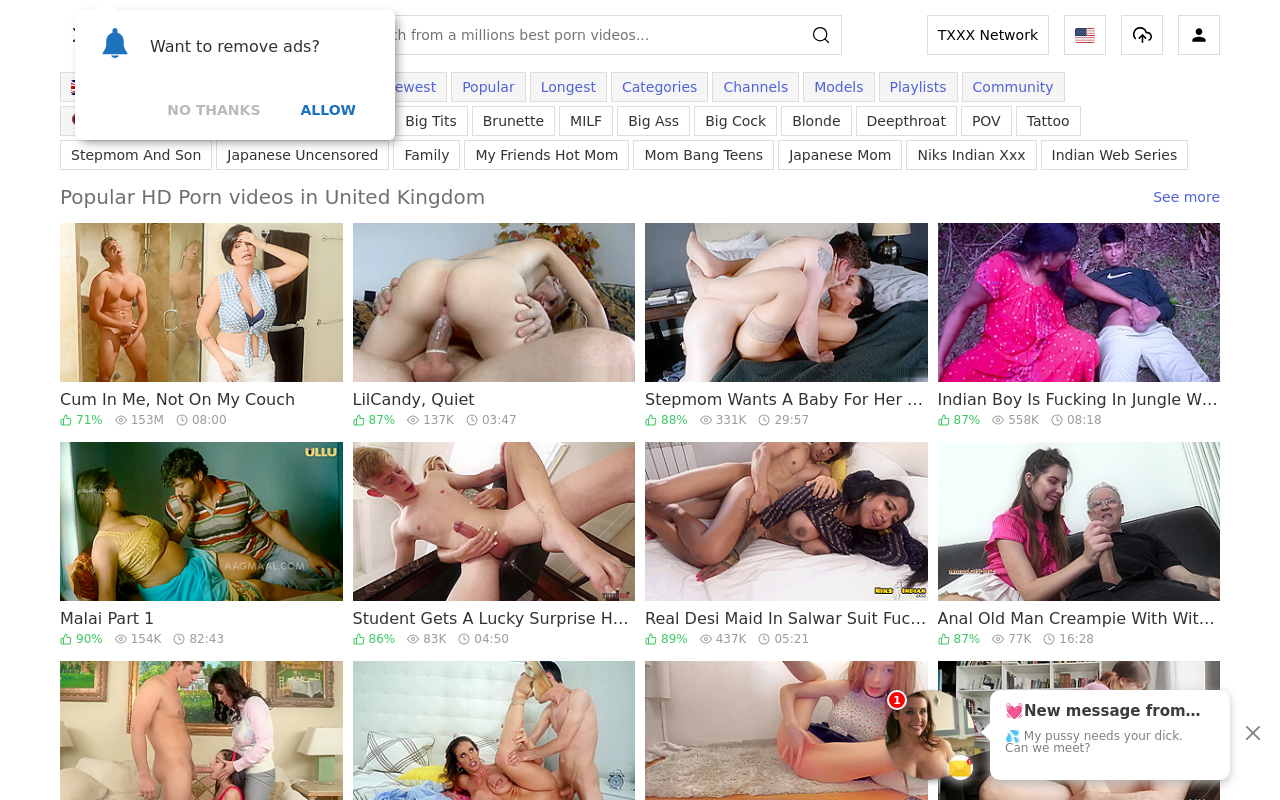 Fetish Dude checks out HDZog
Whenever I come across a new place that claims to have a good collection of free HD videos, I always get excited. One of the things you need to realize about Fetish Dude is that when it comes to getting his hands on the very best in adult entertainment, he'll pull out all of the stops. Today, I'm going to be spending some time looking at a place by the name of HDZog for the purposes of determining if it's actually a good place for me to recommend. I'm a seasoned pro when it comes to tube analysis, so let's bunker on down and get a good look at what HDZog has to offer your average horny visitor – should be good!
Homepage of HDZog
Kicking off this review on the homepage, I'm pleased to see that HDZog doesn't try to reinvent the wheel with regard to design, layout or overall website structure. The first thing you'll notice is that 90% of your browser is occupied by preview images from a large number of scenes that you can watch here on HDZog. These are sorted by default based on what other people are watching – seems like a weird point of focus, but hey, I guess some people like to jerk off over what others are checking out?
One of the benefits of the navigation bar on the right-hand side of the header is your ability to organize the scenes here based on whatever metric you want. Prefer things done chronologically, with the latest delivered right to you? No problem – go ahead and do that! Other sorting options are available for popularity and length too: a good way to make sure that no matter how you want things displayed, HDZog is probably going to be able to assist. One last thing before I continue: it would appear that currently, HD Zog is sitting on a collection of just over 900,000 porn videos. That's a hell of a lot of content – I doubt anyone reading this will get anywhere close to finishing it all!
Some channels on HDZog
While tubes originally lacked content from premium providers that wasn't immediately taken down, these days, you can pretty much find every major studio with porn hosted on the major places. There's no exception here at HDZog: they've got all of the popular outlets for smut that you'll approach in sheer bliss when you think about how hard you can jerk your cock to their goodies. Examples I'd like to mention include Vixen, First Time Auditions, Evil Angel, POVD and Web Young. There are just under 500 studios in total here, with most having at least 100 scenes for you to whack your willy over. Some places, such as WTF Pass, are actually closer to 1,000 uploaded videos – not too shabby to say the very least. Fetish Dude thinks that overall, the deal with the channels on HDZog is pretty damn good.
HDZog pornstars: your favorite models
Don't feel like finding the porn video of your dreams through the channel approach? Well then – how about you try checking out the pornstar section and see all of the scenes associated with a familiar face! I was impressed to see that HDZog has well over 10,000 models here, although by default, their 'rating' order doesn't seem all that beneficial. The reason for this is that most of the girls at the top have very few videos and it only takes a few dudes chucking them 10s for them to rise to the top. It's probably best to go with model views instead, which will show you the likes of Madison Ivy, Brandi Love, Samantha Saint, Alanah Rae and Marica Hase: a good assortment of hot sluts that know how to fuck in front of a lens. HD Zog also has some advanced filtering options here, so if you're only interested in Asian chicks with a certain tit size, it's possible to find that. Other things you can fiddle with are height, country, age and so on – pretty decent, all things considered.
The content quality of HDZog
With a name like HDZog, I don't think it exactly takes a genius to work out that their main focus is on high definition material. I tried out 15 different videos and most were offered in HD, although not all of them actually were. It would appear that HDZog mainly works with professional destinations, so while you might get some amateur smut, that's not always the case. Individual embeds are supported via HTML5 although sadly, you've got no easy way to save content locally. On the positive side, buffering and scrubbing was seamless: they're running on good servers that ensure you get the porn you want and when you want it. They also have a meta area that'll tell you the models involved, associated categories and even some related videos if you want some other goodies in the same neck of the woods.
Average length here is a mixed bag. Some scenes are down around 5 minutes, whereas others can be closer to half an hour in length. Out of interest, I did decide to see what the longest scenes here are – I wasn't surprised when it turned out to be Japanese porn DVDs. Those guys have an addiction to lengthy productions and I don't think anyone could ever dispute that! These Asian girls can take a pussy beating when they need to, that's for sure.
Conclusion on HDZog
Friends: I think that's just about everything that HD Zog has to offer for your average visitor. I had a fantastic time on this website and while there are one or two issues, it's still going to offer you a stellar experience if you're a horny guy that just wants to enjoy some great porn. Their archive is huge, some of the scenes they have are pure erotic bliss and I think you'd be silly for not going ahead and checking it out.
I appreciate you reading yet another professional review here on the Fetish Dude platform. Be sure to come back whenever you need advice from the only expert in the business who'll hook you up with the best porn sites around!
Lots of sorting options
Massive pornstar database
Fast loading speeds
Mainly HD footage
Cannot download scenes
Limited amateur material