DobbyPorn Review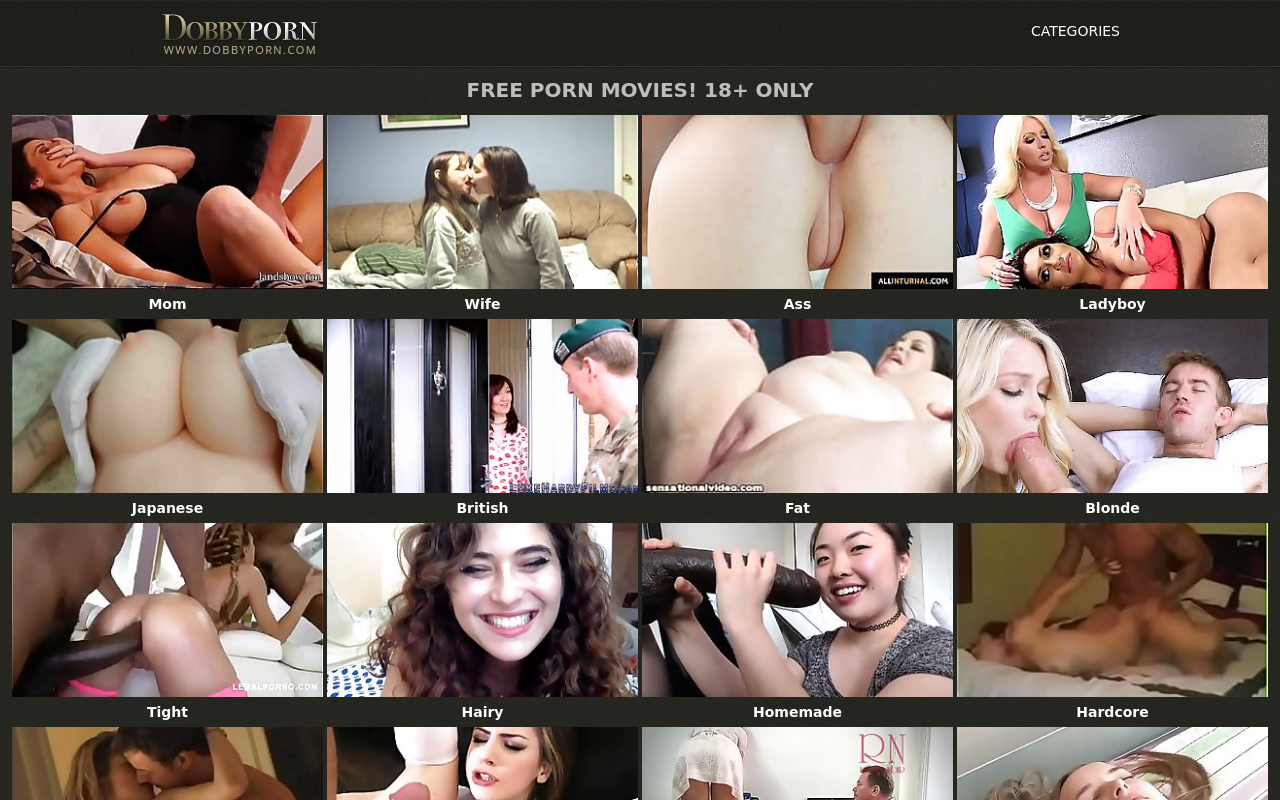 A look at Dobby Porn
I'm not entirely sure what gave these guys the idea of calling their website DobbyPorn, but I think it's safe to say that a lot of folks are still going to want to come here if they feel like jerking off to free sex videos. Yes – Dobby Porn is a tube that claims to offer you access to top-tier adult material. Question is, will the juice be worth the squeeze? Fetish Dude is going to spend a little time looking at this spot today, so let's get down to business and see what DobbyPorn has to offer. Sound like a plan? Great!
Security advisory on DobbyPorn
I've made a blanket commitment here on Fetish Dude to keep my readers safe online, which is why I have to begin by pointing out that Dobby Porn currently doesn't have a HTTPS certificate. For those who aren't too familiar with safety online, this means that you won't be able to connect to the server on the other side securely. Anyone between you and the Dobby Porn server is able to see what you're sending and receiving – no questions asked. If you run your own Internet connection in a pretty free country, this won't be an issue, but you may find that DobbyPorn is blocked where you are if your ISP is forced to censor content. Anyway, enough tech geek stuff – let's write the damn review!
First thoughts on DobbyPorn
I'd say that the design here is probably one of the oldest I've ever come across. I remember places like this existing a number of years ago and yeah: these types of layouts have really fallen out of favor. Essentially, when you come here you'll see a huge number of niches that you can explore, instead of a focus on the videos first and foremost. They've got some pretty common wants here though, so I suppose that's okay. We're talking about the likes of anal, massage, shemale, gangbang, beach and feet to name but a few. They actually seem to have quite a bit of a focus on transsexual content, although it only represents around 20% of what I saw here. Plenty of traps and sissies fucking their tight little holes: if that makes you happy, Dobby Porn is going to be great for you.
Now I've got a lot of problems when it comes to the homepage, so instead of just skipping to the categories, I'm going to explain exactly what sucks here. First of all, I think it's fair to say that the size of the thumbnails is just too damn large. You've got 4 available genres from left to right on a 1080p monitor – you could easily get 6 to 8 in the same space. TO add to this, the thumbnail quality is absolutely trash and every niche has 'tube' written at the end of it. This is probably for SEO reasons, but it's likely not helping them and it just looks tacky. This is pretty much the first site I've actually seen doing this, so I'm really scratching my head: it's awful stuff.
The categories at DobbyPorn
After selecting a niche, you'll be taken through to the archive page of the genre in question, which has a number of videos for you to check out. These scenes are embedded locally, but I noticed that none of them actually have scene titles. It's literally just the keywords that they present here, so you'll have no idea what it is that you're actually watching without the preview thumbnail. This really confuses me, because it just makes sense to give people the information that they need. Additionally, scenes that I watched came from a number of third-party sources, such as Dr. Tuber and PornHub. This makes the fact that there are no titles here even stranger, since those types of places have absolutely no issues with telling you exactly what each upload is called. Dobby Porn is missing a lot of core functionality here and because of that, I think that it's falling behind the competition. I hate to write off any website, but this tube is giving me a lot of negative vibes.
A closer look at the shortfalls of DobbyPorn
I'm going to spend a little time here giving my honest reaction to DobbyPorn, because I think they're doing so much wrong. I have a massive issue mainly with the fact that when you want to watch a scene, you get blasted in the ass with 3 different popups, redirects, warnings and other bullshit. A lot of the webmasters out there haven't cottoned on to the fact that the way to reduce ad blocker usage is by reducing the number of adverts you have, not increasing. Additionally, since these are embeds and the overall functionality of DobbyPorn is minimal, it feels like they're not bringing much to the table in order to justify the adverts. I'm okay with sites requiring marketing if they've got ideas and stuff to maintain, but Dobby Porn is one of the most basic tubes I've ever come across.
The thumbnail quality issue is a big concern too: it just makes the site look so damn ugly. This is part of the reason why smaller category panes on the homepage would improve the experience. Oh and Dobby Porn doesn't have a pornstar section either, although I don't think that should come as a surprise to anyone, since almost everything else is missing here too.
A conclusion on DobbyPorn
I can be pretty liberal at times with my recommendations, but I don't think that Dobby Porn is worth most people visiting. There is nothing that they do better than other choices, so yeah – better that you just head on back to my full reviews on the best tubes out there and find a more competitive site that's actually going to give you a good return on your time investment. Bottom line: DobbyPorn left a lot to be desired and it's nowhere near good enough for me to recommend in any serious capacity. Thanks a lot for reading – may your next hog squeezing session be the best one yet!
Free sex videos
Fast loading speeds
No HTTPS access
Lots of adverts
Third-party content embeds
Lacks pornstar database