DaftSex Review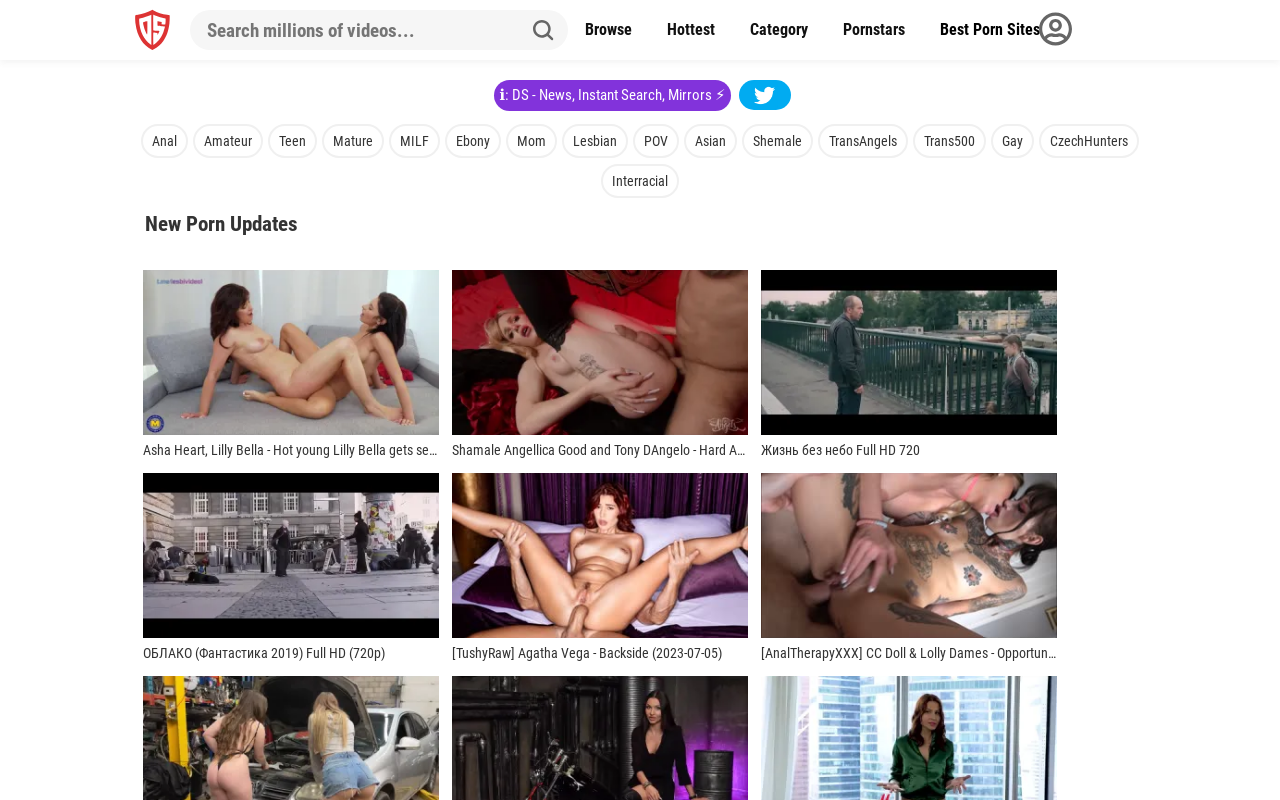 Fetish Dude: my analysis on DaftSex
Friends, it's Fetish Dude here and again, I'm bringing you my expert analysis on the best spots around for world-class pornography! I hope you've missed me, because this is going to be one expert review that I don't think you'll want to skip. For the longest time, I've established an ability to bring everyone the knowledge, information and opinions they need in order to visit the best adult destinations around. Today, I want to see what DaftSex has to offer, so without further ado, let's get into the business of jerking and determine whether or not DaftSex is a go. Read on: Fetish Dude is about to go on an adventure.
First thoughts on DaftSex
So Daft Sex is a pretty standard tube, all things considered. When you hit the homepage here, you'll come across a bunch of thumbnails, as well as titles, that you can use for the purposes of finding content that's going to help you hog squeeze. These preview panes are automatically sorted based on the relative upload date, which means the freshest goodies are shown to you before anything else. I'm a massive fan of this approach and feel like all sites should do it, although it's certainly not all peaches and cream. One key feature missing from DaftSex is the ability for folks to sort based on views or ratings. There is a 'hottest' button, but that's a combination of recent and good – what about if I want to see the extremes of the database?
Additionally, I do think it's worth mentioning that a lot of the videos here have really shitty titles. I think that DaftSex is owned by a Russian dude, since you mainly only get the pornstar name, video source and then some random stuff in Russian that doesn't make sense to me. I could be wrong here and we'll see as we get deeper into the website, but the mixture of languages doesn't make a whole lot of sense to Fetish Dude. Ideally, you'd want a tube to just focus on one, right?
Exploring the DaftSex pornstars
Sometimes, it's enjoyable just to go ahead and masturbate over one specific pornstar, which DaftSex allows you to do thanks to its section devoted entirely to them! One small issue straight off of the bat: they do have a few guys listed here by default, even though you can remove them by selecting 'female' as the gender. Ideally, I'd like to just see this being the default, since I know most people reading this want to masturbate to their favorite chicks, not their favorite dicks. On the flipside, I am pleased to see that you can sort girls based on ethnicity, cup size and age group. Whether you want an Asian MILF or a teen ebony, DaftSex can assist.
They've also got some of the world's best performers here: ladies that I'm sure you've watched before. We're talking about the likes of Dillion Harper, Elsa Jean, Asa Akira, Riley Reid and Brandi Love. Fetish Dude has a good grasp of the business and I think it's fair to say that these are some pretty killer names in the business of hardcore fucking. I mean let's just be honest: who out of that list would you not be happy to watch in action? They've all got the skills to pay the bills and I have little doubt that you'll be shooting thick ropes in no time at all. It's a wonderful time to be alive and interested in porn, that's for sure!
Categories from DaftSex
Okay, now onward to the 'category' section, because we always want to know what the best niches out there are, right? From time to time, you just want to focus on the genres instead of anything else, so I'm happy to report that Daft Sex has all of the good ones exactly where you'll want them. We're talking about MILF, ebony, shemale, teen, Asian, yoga, gangbang and massage to name but a few. I also want to give credit to Daft Sex for not having any extremely specific genres that are displayed on their homepage. That's never a good thing and I hate sites that actually do it. If you want something that's a little niche and out there, please just use the damn search!
General content hosted by Daft Sex
So I want to talk a little bit about the content here, because I do think that it's pretty damn good. You'll find a big focus on professional content that comes from the biggest studios out there. We're talking about the likes of Hookup Hotshot, Kink, Facial Abuse, Bang Bros and so on. I'd say that Daft Sex almost exclusively deals in the professional end of the industry, although saying that, they've also got a healthy amount of webcam entertainment if that's something that could potentially tickle your fancy. They come from places like Chaturbate and My Free Cams, plus the quality is pretty damn cool.
I was pleased to find that the majority of the scenes here are available in some form of HD. We're talking 720p and 1080p, just for reference. If you're not too familiar with the technical stuff, just know that this type of adult material is absolutely incredible if you care about the action looking good. I'll never get tired of recommending places that offer free HD material, simply because I know that in 5 years, all sites absolutely must offer high definition smut or people won't bother visiting.
A final word on DaftSex
I think I've spent enough time looking at the goodies on offer here: no doubt you'll all understand that Fetish Dude is happy to go ahead and recommend a visit for Daft Sex. There are very few things that this site gets wrong and when it does get something right, it goes the full distance. So, in short, the professional opinion of DaftSex is for you to go right ahead and visit this spot for your jerking purposes. You're going to love what you find – that's a certified Fetish Dude promise!
Thanks so much for reading another professional, high IQ review from the king of adult content online, Fetish Dude. Take care and happy masturbating!
Lots of HD content
Fantastic category organization
Search through pornstars
Lots of professional porn
Limited amateur uploads
Average archive size
Some adverts