AbsoluPorn Review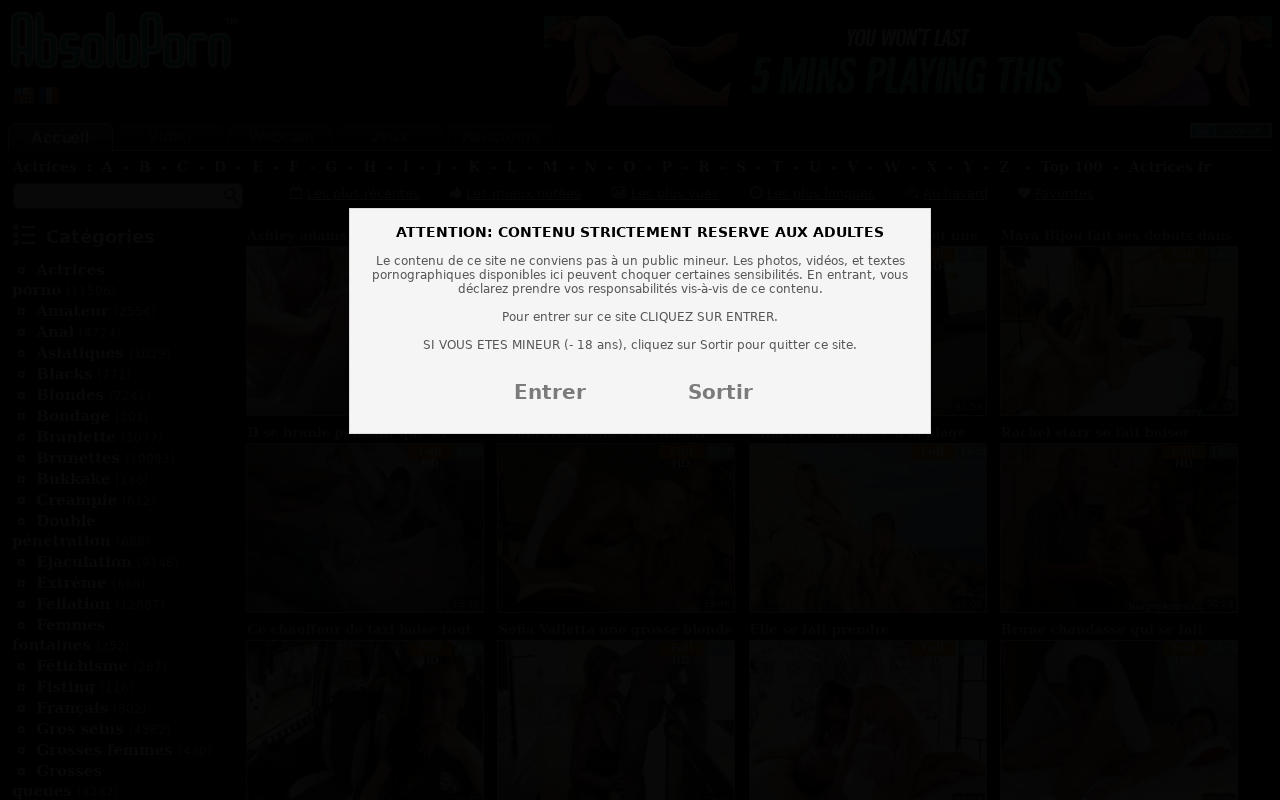 A visit to AbsoluPorn
I'm always out and about looking for new websites, but from time to time, I get recommendations from folks who email into Fetish Dude for some advice. Today, I want to go over a place by the name of AbsoluPorn that was suggested to me by someone who can't stop hitting up my inbox. He told me that he's genuinely interested to know what I think about his first port of call for adult videos, so I said sure – why not! I don't know if this is going to be a good place, but I'll let you know by the time this professional review is over, that's for sure.
Initial note on AbsoluPorn
While I don't want to start off reviews with a negative, I do think it's worth me pointing out that currently, AbsoluPorn doesn't allow you to connect to their server via HTTPS. What does this mean, exactly? Well, if you're coming here to watch porn and you're on a connection which isn't secure, you're going to run into the issue where someone can see what you're looking at. HTTP is an old thing and from next year onward, I'll be penalizing and removing websites that don't support HTTPS. It might sound silly, but I care about a free, open and private Internet. If some porn websites don't want to afford that to their visitors, I'll have absolutely no issue with pointing my readers into the direction of those that do.
AbsoluPorn: homepage analysis
When you hit the homepage of AbsoluPorn, you'll notice that by default, it's presented in French. I'm not sure why this is the case, but you can go ahead and switch it over to English if you want using the button in the top left-hand corner. Perhaps my only complaint about this is the fact that they use an American and British flag to denote the English language, which makes very little sense to me. Still, I'll put aside my commitment to historical accuracy in linguistics and just talk a little more on the topic of what this homepage has to offer!
I'm happy to see that very little screen real estate has gone to waste. AbsoluPorn possesses a commitment to giving you material above all else, so it's nice to see that they show off a bunch of preview scenes with the majority of the landing area. I'm not entirely sure what the default sorting here is, but the videos you come across can be organized based on how recently they were uploaded, number of views, average rating, length and even randomly if you feel like taking a gamble. The panes themselves consist of a thumbnail from the video, its resolution and length, as well as a title. One unique thing I saw was the inclusion of an aspect ratio (such as 16:9) – this is really uncommon, although I guess I'm okay with it.
A look at the categories on AbsoluPorn
Running along the left-hand side of the website, you'll see a number of categories which you can click on if you have a specific genre of porn that you're looking to spend time looking at. There are lots of great universal favorites here, including the likes of Asian, MILF, massage, teen, lesbian and POV. They've also got some tags further down if you're looking for a piece of content that's a little more specialized. It's nice to see that when clicking on a category, you can sort based on all of the metrics previously mentioned with regard to the homepage. Perhaps my only recommendation would be multi-niche selection, so if you're someone that wants to look at more than one tagged feature, you ought to be able to do that pretty easily. It's not a huge deal, but sometimes you just want to look at Asian MILFs and other times, public BDSM.
My final thoughts on AbsoluPorn
Okay friends: Fetish Dude is about done with this review, since I've devoted a reasonable amount of time to checking this place out and based on my experience thus far, it's ticking all of the right boxes. The design is perhaps the worst thing, but that's just because it's a little dated – not that you won't have functionality here. Anyhow, I'm more than happy to go ahead and suggest that you check out AbsoluPorn for yourself. The bottom line is that they're bringing you top-tier smut at a rock-bottom price. In this case, that price is free!
Thanks again for checking out my review on AbsoluPorn. Remember that Fetish Dude is always here to recommend and suggest thousands of places online to go if you're keen for the best in slot adult material. Take care – happy fapping.
Lots of HD scenes
Good sorting functions
Fast buffering speeds
Regular new releases
Average archive size
Dated site design