TeenStimulation Review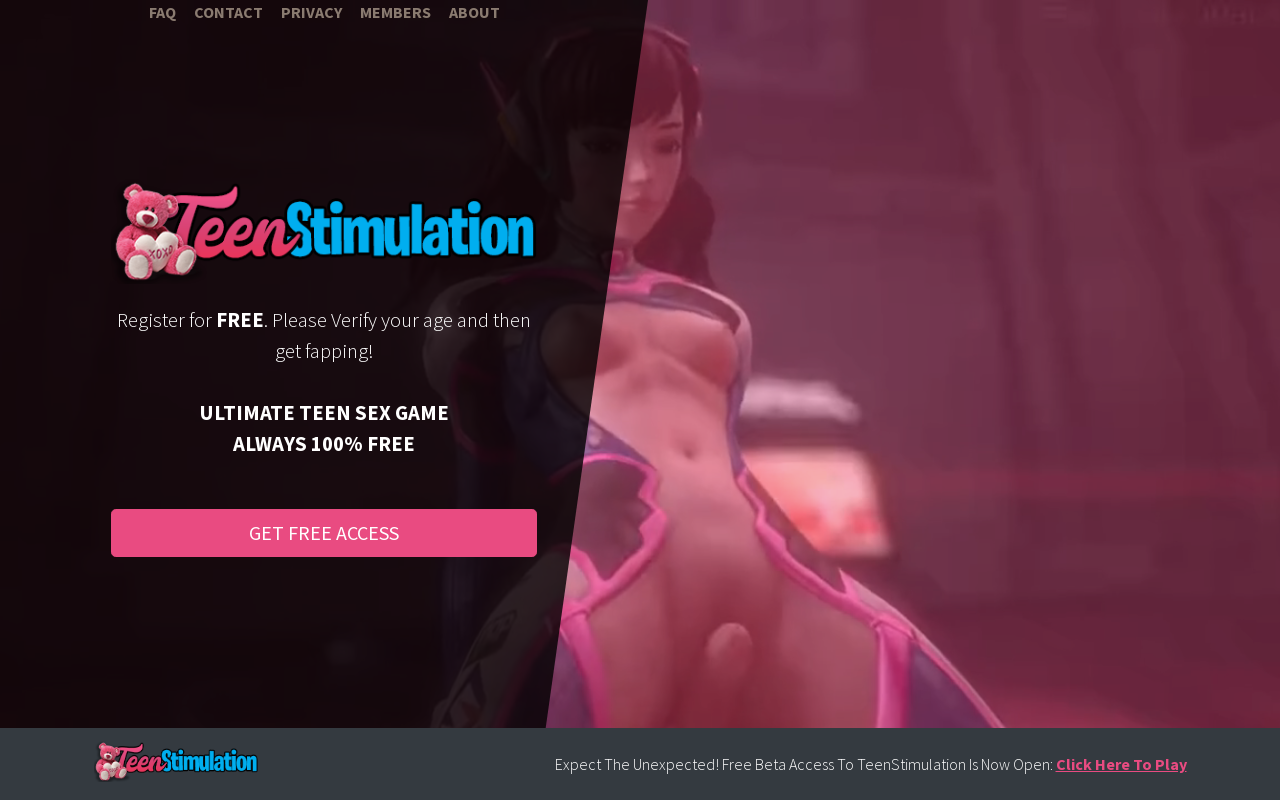 Fetish Dude visits Teen Stimulation
Hey there – it's Fetish Dude back at the review desk and in this analysis, I want to talk about a place online where you can go for barely legal content that's all gaming-focused. Are you someone that wants to enjoy teen sex games? Do you need access to the best free interactive titles? Well – this could very well be the spot for you. It's my pleasure to be able to give you a complete look at what Teen Stimulation is, why you might want to sign up and what you get inside. So without further ado – let's take a look around.
The Teen Stimulation member's area
Signing up to Teen Stimulation takes no time at all: provide a username, password and confirm that you're 18 – that's pretty much all that's required to get yourself access to their portal. Once inside, you'll realize that Teen Stimulation is pretty much the greatest spot around for you to receive the XXX goodness you need if you're all about the teen gaming angle. I've spent three hours playing 5 of their games and let me tell you – it's absolutely incredible what they've managed to do here. The total collection is over 28 titles though, so what I'm going to talk about is just a small snippet of their available titles.
Let's play teen sex games
The first game I played was Outback Blondes: this game is absolutely fantastic, and it's set in the middle of Australia – where you're going to be working for the next few months. You've got so many petite, delicious blonde Aussie girls that want to fuck you and it's your job to keep the place running and provide them with the pleasure they desire. Can you manage that? One real simple way to find out!
Next, I tried Teen Spaceship Sluts. This is a sci-fi themed production that was the latest one added to the Teen Stimulation platform. They've really got an incredible ability to bring you fantastic visuals and the graphics in this release are pure next generation goodness. Oh, I suppose I should mention that you can download all of the games at Teen Stimulation if you want via a launcher, but you can also just run them via your browser if that's easier. The choice is yours – both are good options, but the browser is capped at 30 FPS and 1080p.
A conclusion on Teen Stimulation
Fetish Dude is of the opinion that when it comes to teen-focused sex games, there are no better destinations on the Internet for you to get what you seek. The dozens of titles here all have great themes, the graphics are stellar and they really know how to provide you with a good, stable stream of patches and fresh titles. Do yourself a favor and see what Teen Stimulation has to offer – I promise that you won't be disappointed. Anyway, that's my complete review of this service: thank you for reading and remember, whenever you need the best in adult content reviews, Fetish Dude is here to provide you with what you need. Thanks for reading – happy jerking over these epic teen porn games.
Stellar graphics
Free to join
Regular patch updates
No Discord server
Some adverts