JerkMateTeens Review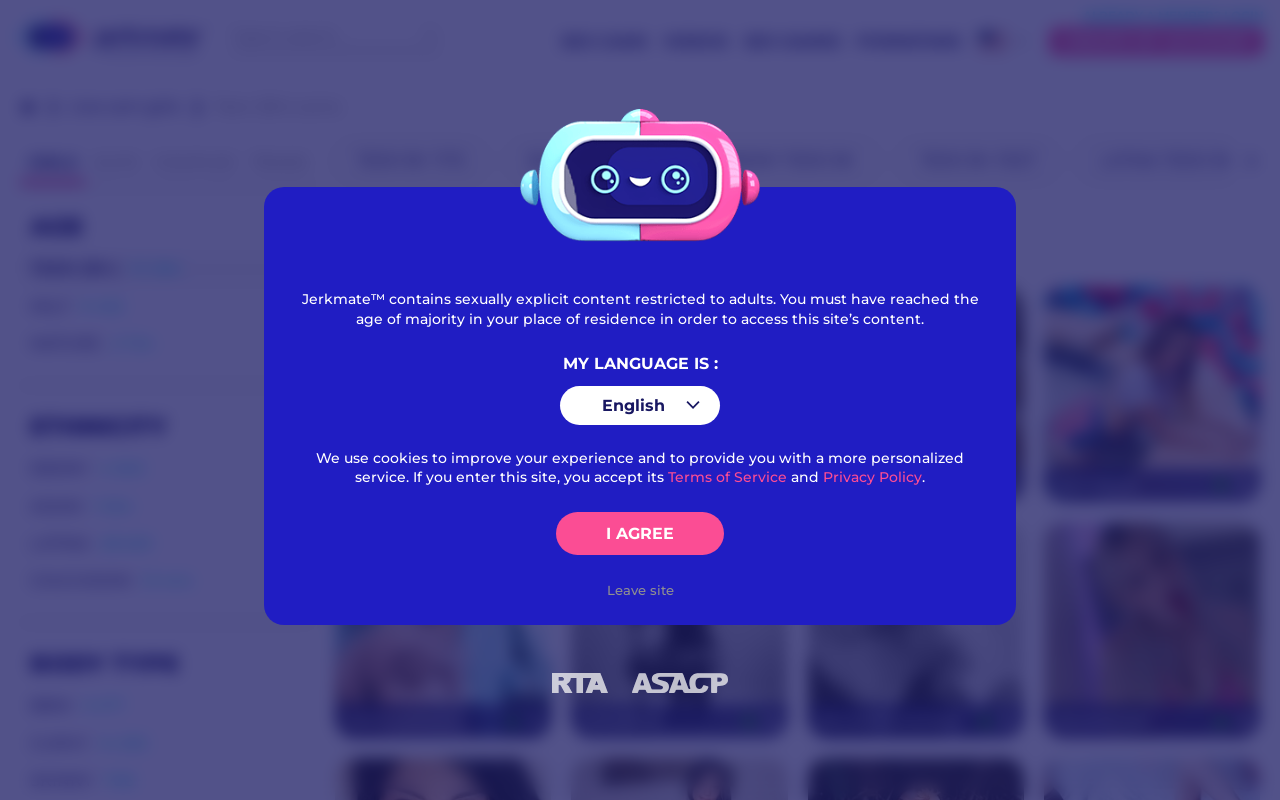 Fetish Dude: an analysis of JerkMate Teens
I've already written a review up on JerkMate and you'll be pleased to know that the verdict was a positive one. That said, I still want to go ahead and look specifically at the accessability of barely legal camgirl fun here, because I think that when it comes to live sex with teenage chicks, few places come close to offering what JerkMate does. Feel like some mutual masturbation with a camgirl that's picked out by an AI for you to enjoy? Then read on: I'll tell you all about JerkMate Teens!
JerkMate Teens: a brief overview
Upon visiting JerkMate Teens for the first time, you'll be greeted by a robot that will guide you through a quick selection process so that you can get your hands on the webcam sex experience of your dreams. It kicks off with agreeing to some basic rules (don't be a dick) and then picking a few preferences to let the little guy know what you're keen on. The first big choice you'll have to go for is the ethnicity: the four main options are Asian, white, ebony and Latina. Since I'm feeling like a sexy black chick right now, I decided to hit the 'ebony' button.
Next up, you'll want to tell JerkMate Teens what type of body shape you're interested in. I've always loved thin ebony girls, so yeah, it was an obvious choice for me – 'skinny' was pressed and immediately after, I was put into a live cam session with a hot teen who happened to also be African American! Do note that pretty much anyone who uses this product should have a webcam, although you can watch some girls without streaming back – they'll just be less likely to want to chat and that type of thing.
Skipping and so on in JerkMate Teens
Now while the AI system here to find the perfect teen camgirl is reasonably decent, I think that the inclusion of a 'next' feature is pretty beneficial. What's great about JerkMate Teens is that there are typically thousands of people online at any one time, so it's quite convenient for you to just go and find another broad who matches your requirements. Jerk Mate Teens also gives you the ability to refine your search even further if the initial options you had weren't all that useful. Webcam quality is good and yeah – the interaction levels were right on the money.
A conclusion on JerkMate Teens
For cam to cam fun with a barely legal girl, I don't think I could really recommend a place better than JerkMate Teens. Believe me when I say that Fetish Dude has looked all over for something close to this, but has always come up short of suggestions that are as decent. I guess Twitch.tv and Chat Roulette offer some form of competition, but come on – the genuine interaction with sexy streamers is just too damn good. So, in my summary judgement, I'm going to give this project my seal of approval and officially suggest that you ought to go on over to JerkMate Teens now if you want to watch the best nubile and demure girls out there stripping naked and fucking themselves on cam.
Cheers for reading – it's been a pleasure for Fetish Dude to tell you all about this epic teen webcam website!
Lots of filtering options
High quality webcams
Cam to cam offered
Lots of signup prompts
Few non-English streamers