GFSex Review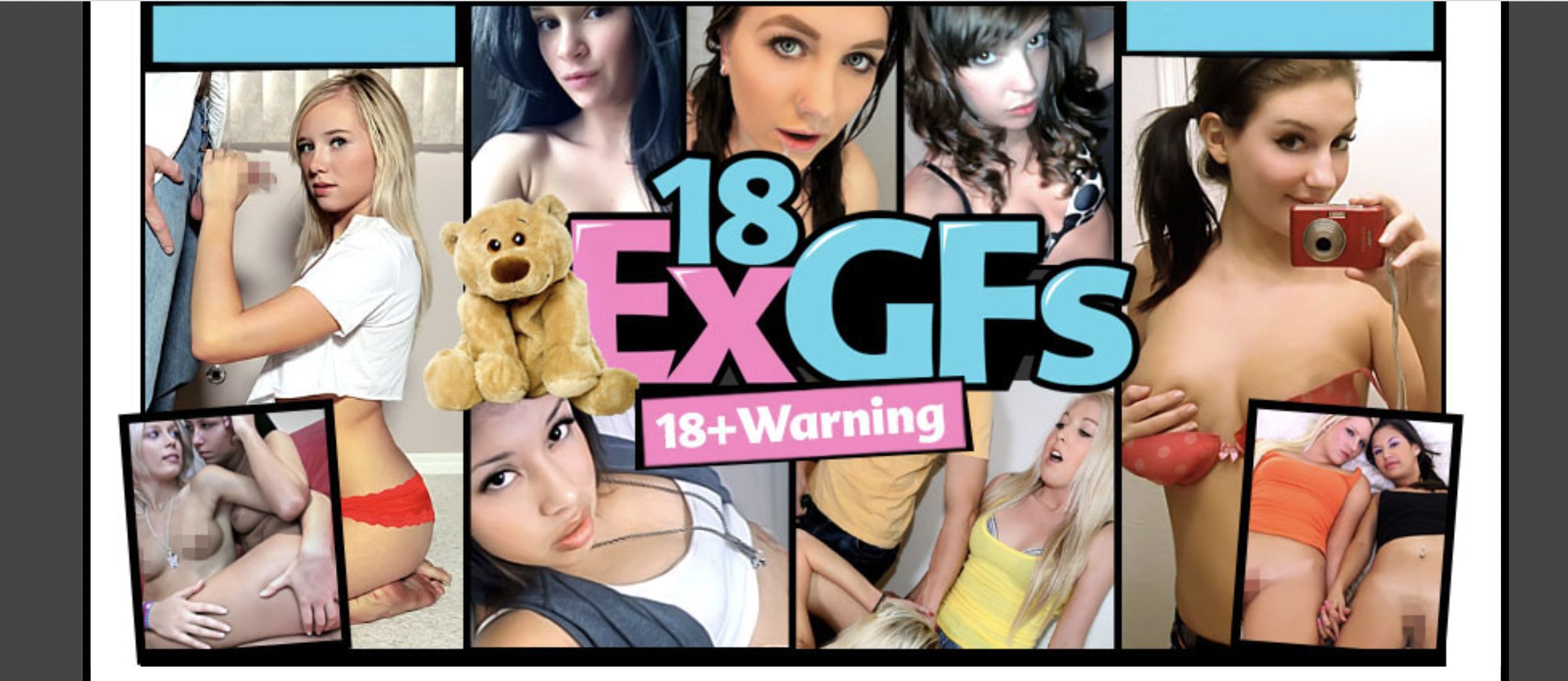 GF Sex: a visit from Fetish Dude
Hello friends – welcome back to Fetish Dude. I hope you're in the mood for some hot amateur action because in this review, I'll be telling you all about GF Sex and what's available here. As you may already know, I'm one of the best people in the business when it comes to homemade media – I just love the amateur porn niche! Question is – just how good will GF Sex be when compared to the competition out there? It's only a matter of time before I find out, so let's get down to the task at hand and give this place a complete, honest and professional review.
The signup process for GFSex
I'm pleased to report that although you need to sign up in order to access GF Sex, the whole process is incredibly streamlined and from start to finish, I'd imagine that it took me just 60 seconds to go from the tour through to the member's area. Please note that you will need a valid email address here, but that's quite common for premium projects that deal with sensitive material – just like ex-girlfriend pictures and videos. When it does come to the subscriber zone, the overall layout and design doesn't reinvent the wheel, but you do get access to all of the content that you want with just a few clicks of your mouse. This is a minor bonus, but I loved just how quickly the pages loaded here. If you're someone who's in a hurry, GF Sex is going to have you jerking off in a matter of seconds – that's a Fetish Dude guarantee!
Genres inside GF Sex
So naturally, the major genre here is the amateur chick one. They love pumping out homemade material and while I'm not entirely sure of what the sources are, they do appear to be pretty good in the grand scheme of things. I would argue that around 80% of the content comes from iPhones, low-end Canon cameras and that type of thing. Bless capitalism for giving us the ability to get so many girls out there naked and naughty! Steve Jobs did more for the amateur porn community than anyone else in the history of mankind. Sure, he wanted to earn a lot of money, but deep down inside, he probably just felt like assisting the best amateur porn destinations around. Thank you, Steve!
Content quality and accessibility at GF Sex
When it comes to the quality of the content on offer at GF Sex, you naturally get a mixed bag. Some of the scenes (more recent ones, at least) are available in 1080p resolution, although naturally, these aren't done with high-end lenses or shot cinematically. It's not going to rival the best premium sites out there with studios and lighting and whatever else, but at least you will get your hands on some genuine amateur action. It's also good that all of the teen sex videos here are available for streaming or downloading. The servers were speedy as hell too – I hit the cap of my 18 MB/s connection with ease. Not many places can deliver that kind of bandwidth: I think that this is another minor, but ultimately important benefit to joining GF Sex.
Extras and negatives re: GFSex
You do get access to a bonus website here by the name of My Ex's Selfies – it's a database of around 5,000 snaps of girls who look sexy as fuck taking pictures of themselves. Some are in bikinis, others are getting fucked in the ass – all that they really care about is the chick in question decided to document what was going on while the experience took place – really fucking hot stuff! Now in terms of negatives, the only real problem I have here is that the images come with a GFSex watermark: it's a tiny complaint though, so don't go thinking that the whole project is irredeemable because of this.
A conclusion on GF Sex
That just about does it for this review, friends. I'm more than happy to give my recommendation for GF Sex if what I've written thus far makes you hard downstairs. They've gone to great efforts to curate some stellar amateur girlfriend porn and that shows in the final product. Sure, you do need to sign up, but what you get in return makes the decision a pretty easy one. That concludes my review on GF Sex anyway – thanks for reading and if you don't like the look of this particular website, be sure to read the hundreds of other reviews I have on the best XXX sites out there. Teen, amateur, hardcore and whatever else – Fetish Dude has you covered.
Large video database
Free bonus website
Fast download speeds
A few adverts
Watermarked content
Limited ebony material