BadMILFs Review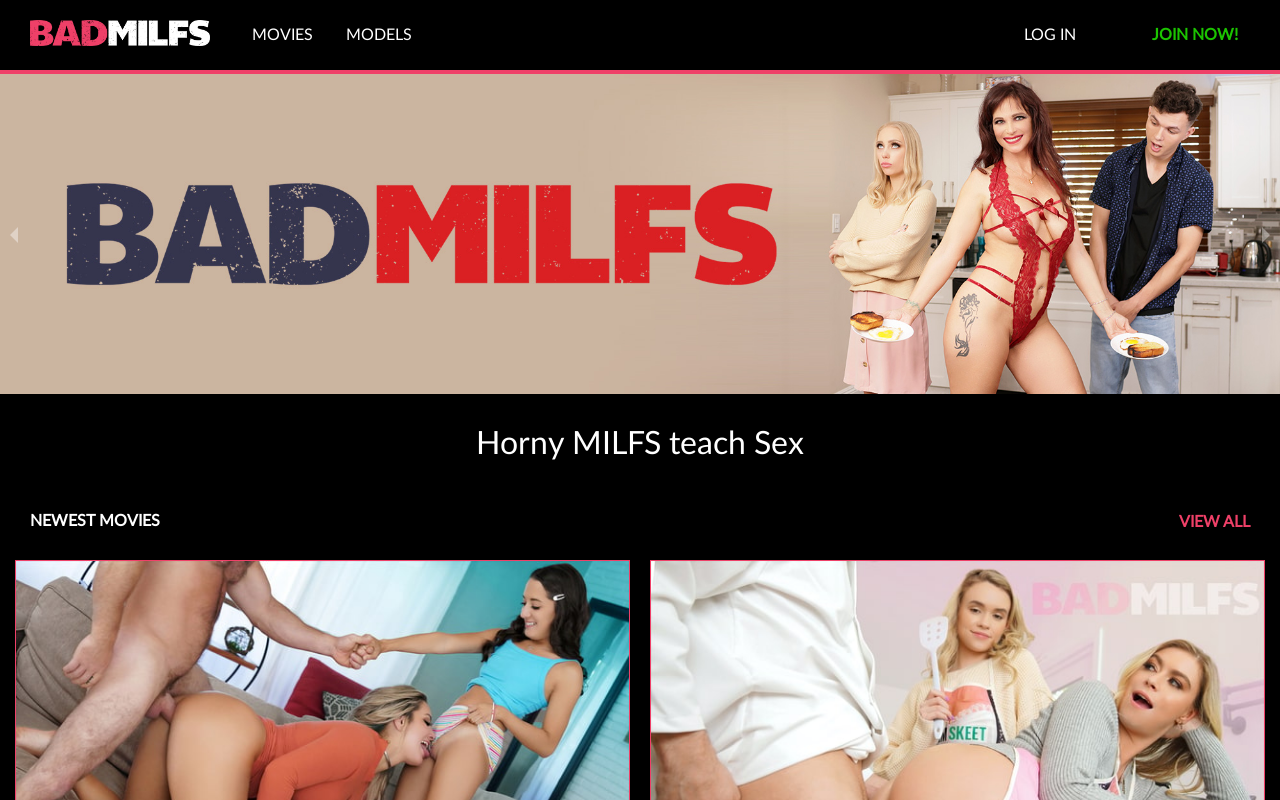 Bad MILFs: a review by Fetish Dude
Since I'm all about uncovering the very best in niche material, Fetish Dude is very happy to be able to present to you a review today on the website known as Bad MILFs. What I love about this project is that it's combining a few different genres together, but still keeping people who want a slice of each one entertained. What do I mean, exactly? Well, Bad MILFs features mature women, sure – but it also has an incest theme to boot! So regardless of what brings you to these horny housewives, you're going to have a fantastic time looking through the scenes here on Bad MILFs. At least that's my guess – I still need to write the damn review. Maybe it's best I shut up and get down to the job at hand? Sounds like a plan.
First impressions of Bad MILFs
Before I go specifically into detailing what BadMILFs is about, it's probably wise for me to mention that this website doesn't just come by itself. You'll actually receive access to a bunch of extra destinations across a huge array of genres, although with a main focus on the complete opposite of what we joined here for – teens! Bad MILFs is operated by Team Skeet, who're known for their commitment to the very best in barely legal brats taking fat cocks. So alongside access to BadMILFs, you'll also be able to check out Teen Curves, Exxxtra Small, She's New and Teen JOI to name but a few. I know it's slightly disappointing that you won't get a huge amount of mature material here, but there are a few incest spots like Step Siblings that might be worth a look. Anyway, enough on the network – back to Bad MILFs.
Content objectivity at Bad MILFs
I'm a big fan of technical analysis, I must admit that the 50+ scene database of BadMILFs wasn't exactly blowing my mind, but at least it's better than nothing. The good news is that if you're looking for high definition downloads in the mature niche, you get that right here – all videos can be acquired in 720p or 1080p formats. Bad MILFs also offers you the ability to stream content straight from the site if you want, so it's totally up to you how you go forward and enjoy the MILF incest action. Bitrates are really high and the download speeds capped out my 18 MB/s connection – stellar stuff if you're keen for some next-level porn accessibility. Hell, Fetish Dude can't even think of any reasons why the family-focused mature material here would fall short of expectations in a technical capacity.
Bad MILFs: are the videos good?
While I think it's safe to say that the objective side of this project is good, I'll have to sample some of the wares before giving my subjective take. 10 scenes later and yeah – it's quality stuff. Bad MILFs has a nice range of uploads and almost every scene here is a threesome, with a stepmom teaching her daughter or son how to fuck their partners. They've worked with some pretty sexy babes over the years too, including Aiden Starr, Alexa Nova, Reena Sky and Makayla Cox. It's always nice to see some top-tier names there: it lets you know that you're going to witness some truly magnificent fucking.
Downsides of BadMILFs
It's generally not a good idea to just sing the praises of a mature incest porn website without balancing that out with some criticism. Firstly, the database here is really small, so while not many places have mom-focused incest media, you're still somewhat limited by the archive size. Additionally, the image sets here aren't the greatest and the resolution is pretty low. I know not many people care about photographs, but if you do, other places are probably going to give you a better MILF porn bang for your buck!
Summing up my BadMILFs review.
Balancing up all of the available evidence I have on Bad MILFs, it seems prudent for me to go ahead and rate this as a place worth checking out. Is it my favorite place to go for incest porn? No. Is it my favorite place to go for MILF porn? No. But when you combine these two niches together – Bad MILFs delivers quite a unique experience. So, for that reason, I'm going to give this hub my blessing and recommend that you head on over now to give the tour a good going over. It's not perfect, but I have little doubt dudes who want mature family fucking videos will be jerking off non-stop once they get access to the scenes hosted here.
As always, thanks for reading and have a great hog squeeze!
Interesting niche mixture
Free bonus websites
1080p HD video formats
Non-MILF bonus sites
Small content database