VRPorn Review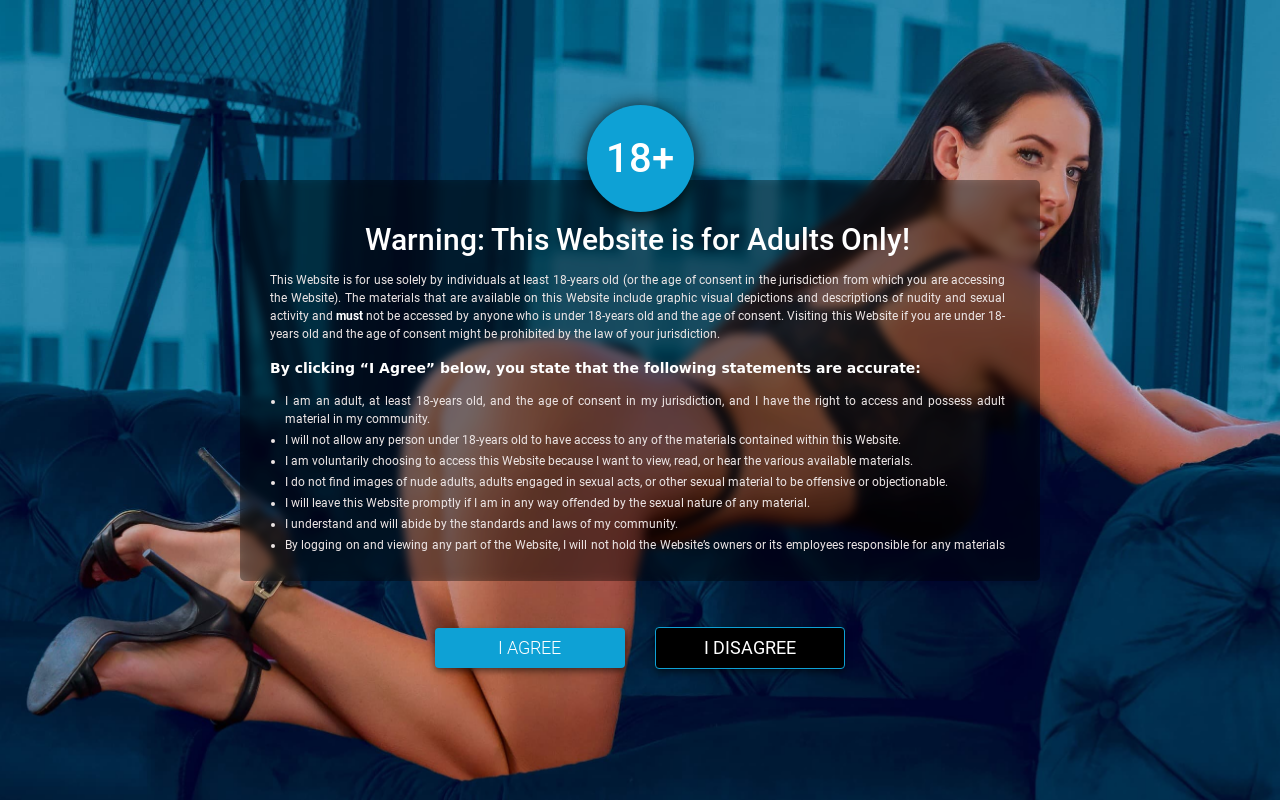 Fetish Dude's review of VR Porn
When you're all about the quantity, I think that VRPorn is probably the place that you'll want to visit. These guys don't make their own material, but they license smut from a huge number of platforms that really know how to bring the heat when it comes to virtual reality bliss. Today, Fetish Dude is going to head on inside and take a look at what's on offer here. If that sounds like something you'd like to read – continue down below and you'll get my complete thoughts and feelings. I'm obsessed with writing proper analysis on the best VR porn spots around, so let's get down to business and see what's on offer here.
First thoughts on VRPorn
So I want to begin by talking about the quantity – it's the main draw card when it comes to this platform, and they're absolutely killing it when it comes to the sheer size of their library. We're talking about 20,000 VR porn scenes here – all of which come from reputable studios that know how to create great XXX entertainment in virtual reality. Like I said: you're going to be able to watch smut from a huge variety of sources and the entire premise behind VR Porn is that you get it all in one spot. Oh, and as you can probably guess – new content comes into the member's area in a regular basis. There are hundreds of new uploads monthly: I doubt that even the most addicted of VR wankers out there can keep up with the supply.
Signing up to VRPorn is painless: just provide a few details and 60 seconds later, you're good to go. Internal navigation is good and believe me, this is really important. Since they have so much VR content here, you need to be able to get through it without coming up short or struggling to get yourself through the database. They're serious about good accessibility, and while most people won't pay attention to this type of thing when they join a porn site, any reviewer worth their salt – like me – will spot it from a mile away.
VRPorn's channels
There are plenty of studios providing content at VRPorn: I think it's a good idea for me to tell you exactly where the content here is being sourced from. As mentioned earlier, nothing is technically exclusive here: it's available on other paid websites. Though the tradeoff is that you get a massive batch for your troubles – awesome, right? Anyway, the studios that I think you ought to know about include VRCosplayX, SinsVR, 18VR and SexBabesVR. There are well over 100 though, and you've got a huge assortment of niches that can give you the exact type of virtual reality wank you want. Perhaps I should talk a little bit more about the genres of content at VRPorn? Yeah, sounds like a plan!
In the header navigation menu, hit 'categories' and you'll be transported through to an area that displays a huge variety of porn themes that you can find content from. Are you someone that loves older women? Well, the MILF section is perfect for you! Obsessed with Tokyo babes and their perfect bodies? VRPorn has a Japanese section! There are also spots to get group sex, cosplay, anal and BDSM. Pick your poison and I have no doubt that VR Porn will be able to hook you up with some delicious virtual reality smut that'll get you going.
Quality of content at VRPorn
There are 4K and 8K releases here: it depends on the original studio and what their processes are when it comes to making content. This also extends to the FOV (how far you can turn your head) and the number of frames that each VR release has. More frames are typically better, since lower numbers can actually mess with your head a little. That said, if there are lots of frames – well, that's a larger file. Thankfully, VRPorn offers a quick download server and I was reaching speeds of well over 100 MB/s on my server. Yes, that's Megabytes, not bits! It'll only take a few minutes for you to get most of the scenes shown here at VR Porn.
Let's talk VRPorn talent
I always like looking at the girls you'll see content from – perhaps you're hunting for VR material from a specific girl who's well known in the industry? If you're going to find it – the best shot you're going to have is here at VRPorn. Anyway, when you go to their pornstars section, it shows you the girls who are most popular. These include the likes of Alexis Crystal, Emma Rosie, Alex Coal, Haley Spades and Gina Valentina. Gorgeous girls that really know how to fuck in front of a lens. It's typically the case that VR scenes are better in general too – they cost a lot to produce, so you want the best girls around to do the job!
Other thoughts on VRPorn
I should mention that you are limited to 20 downloads per day. This isn't going to bother 99% of people, but I thought I'd mention it because yeah – it does exist. I found that most of the scenes are 180 degrees with regard to field of view, but there are a small collection that go all the way to 360 degrees. To be honest, I don't get much of the appeal when it comes to being able to turn all the way around – except in gangbang scenes, then I totally understand why!
VRPorn: worth it?
Absolutely. If you have a virtual reality headset and you join this website specifically to get porn – you won't be disappointed. If you are, I promise you this: there's going to be no destination on the Internet that will truly make you happy. VR Porn promises a lot from the tour and it actually delivers everything that you could possibly want. The sheer scale of this place is stellar – check it out now and see why Fetish Dude is raving about this virtual reality XXX website!
Fast download speeds
Huge content archive
So many niches
Daily download limit
No forums