ShockingCelebrities Review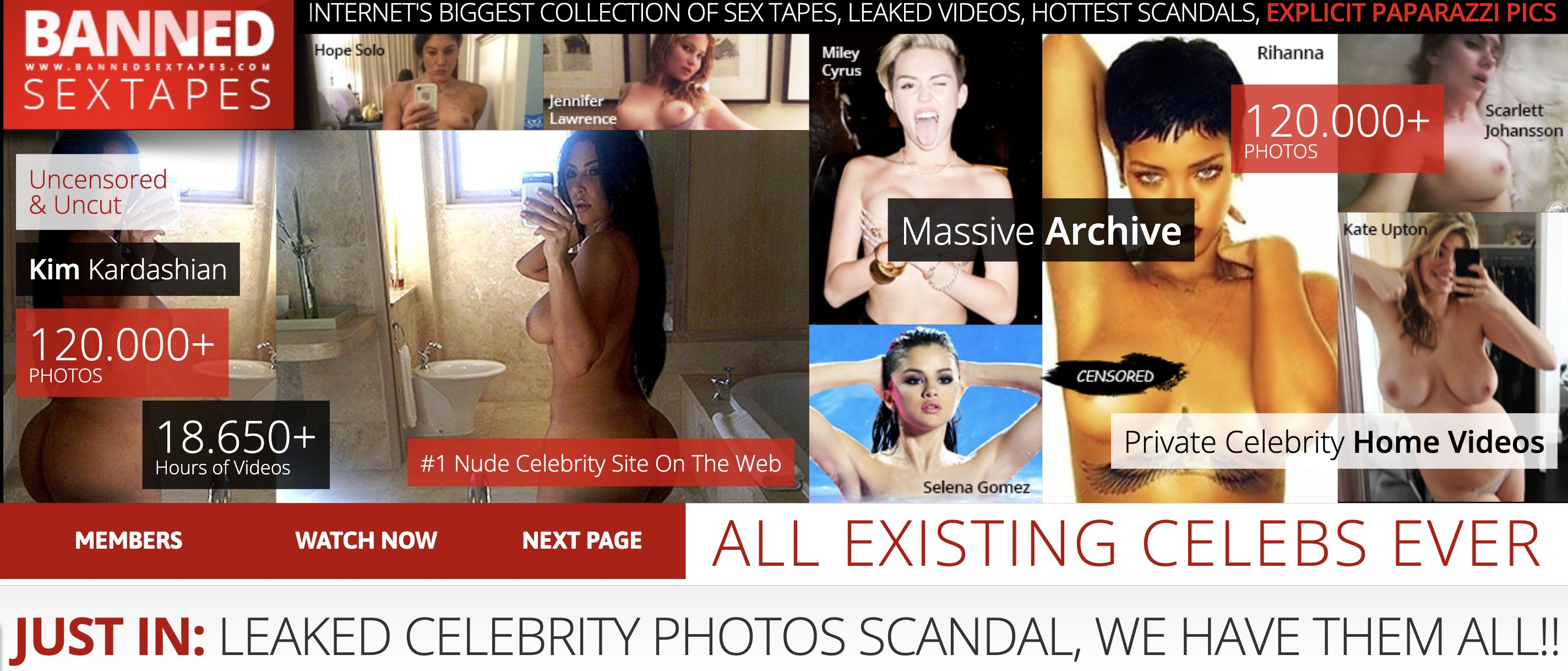 Fetish Dude visits Shocking Celebrities
Fetish Dude is always looking for new places that provide a look at the wild side of Hollywood, so I'm excited to see what a place by the name of Shocking Celebrities has to offer. Judging by the title alone, we're in for a hell of a good experience – but will the juice be worth the squeeze here? Fetish Dude only bothers to suggest folks visit the best of the best, so it's going to be my task to determine of Shocking Celebrities fits the bill. Continue reading and I'll let you know in no time at all.
Initial security warning on ShockingCelebrities
It's my job to keep my readers safe whenever they're surfing the Internet, so I do want to briefly touch upon the fact that ShockingCelebrities currently isn't available via a HTTPS connection. This means that anyone with the ability to monitor your Internet connection can see what you're accessing here and yeah – that can be an issue. I would really like to see them add HTTPS in the near future because honestly, there's zero excuse not to do so in the modern era of the Web. Let's hope they pick up their act soon!
What ShockingCelebrities has to offer
The basic premise here is to show you all different types of celebrity goodies from a range of sources. Sure, there are some places that focus exclusively on the professional side of celeb lewdness (such as Mr. Skin), but ShockingCelebrities also wants to look at the leaked content, nip slips, candid photographs and whatever else it can reasonably get its hands on. A good example is the Jennifer Lawrence nude photo collection that dropped during the whole fappening fiasco, as well as Kim Kardashian's epic sex tape where her fat ass gets fucked real good.
The upside of ShockingCelebrities
I think that the quality of the website here and its content is pretty good, although they haven't updated all that much in the last 6 months. This might be an issue with a lack of media to publish, but it could also be a whole host of other things too. I think that the archive size is decent though, so you can always go back and see the likes of Iggy Azalea, Selena Gomez, Megan Fox and other sexy broads having a hell of a lot of fun in front of the camera. Who knew that the entertainment industry could be so wild and erotic? News to me!
A conclusion on ShockingCelebrities
Fetish Dude had a good time on Shocking Celebrities and he's confident that any lover of famous babes is going to feel a similar way when they visit ShockingCelebrities. It's obvious to me that they know what they're doing and with such a huge content archive, you really can't go wrong. Definitely check this place out – especially if you want to get your hands on the stuff that a majority of websites won't cover. You'd be amazed at just how magnificent the entertainment industry can be when the ladies are left alone or asked to perform naked – what a wonderful time to be interested in celebrity porn! Anyway, that's all I wanted to cover in this particular analysis, so thanks a bunch for checking out my review and be sure to come back whenever you want more hot tips on the best places to go. Fetish Dude is always here to help!
Large content archive
Fast download speeds
No adverts inside
Slow to update
No community features