HeyHentai Review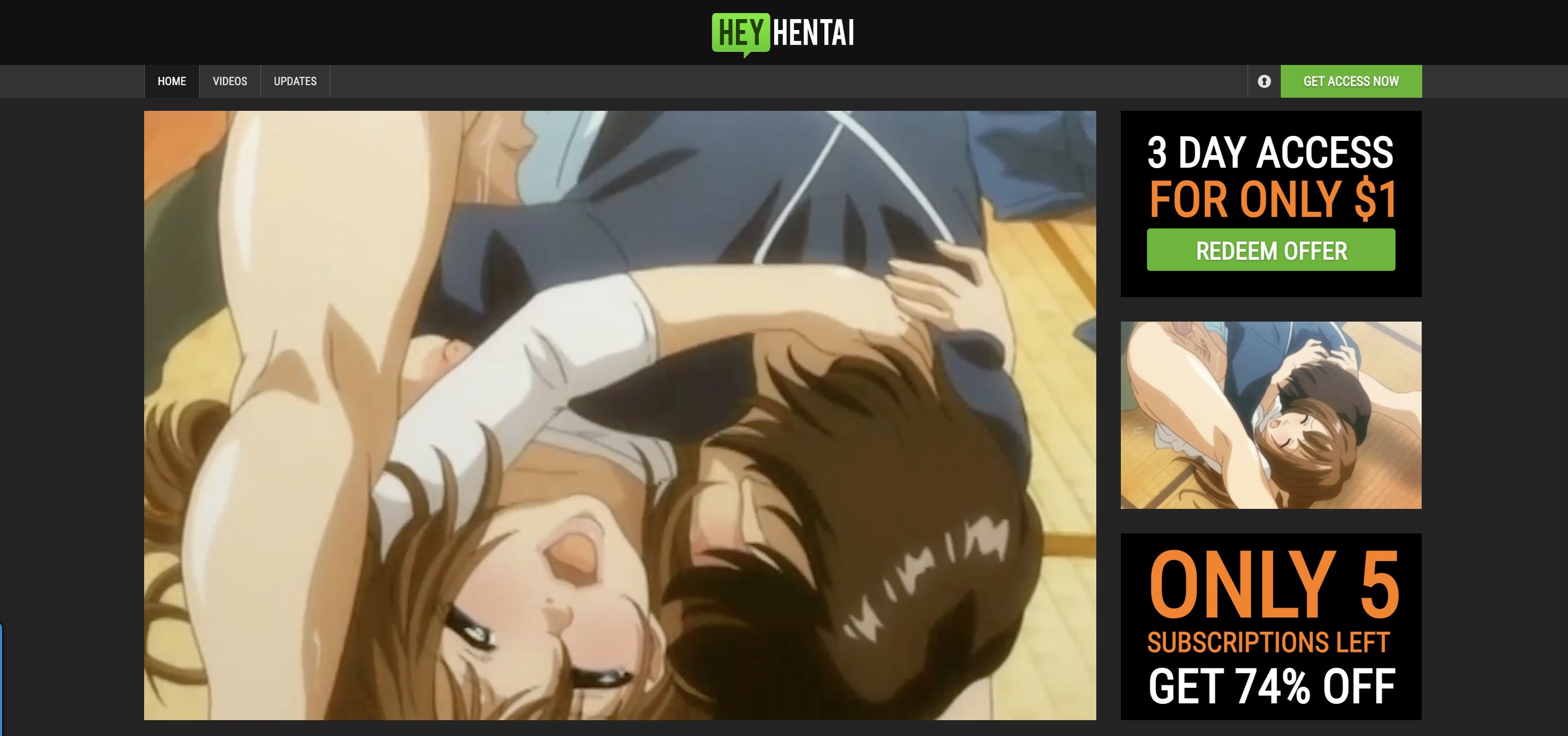 HeyHentai – a full analysis
One of my favorite things to do when I'm feeling a little let down by the adult industry is to go ahead and look for new places that offer anime porn. The reason for this is that I generally find out of all the niches I write on, hentai is the one that generally offers the best bang for your buck. These places are always innovating and have little issue producing some of the finest pieces of media around. In this review, I'm going to check out HeyHentai and determine whether or not I think the juice is worth the squeeze. Want to find out too? Read on, I'll let you know!
First thoughts on Hey Hentai
One of the greatest things I noticed about HeyHentai when starting this review was the sheer quantity of content that they've got, as well as the framerates they employ to keep the hentai incredibly fresh and modern looking. Although there are no bonus sites available here, the library of videos from HeyHentai is more than sufficient to keep you nice and horny – I counted hundreds, if not thousands of scenes. According to the folks behind the project, all of HeyHentai is 100% exclusive too, which means that you won't find this in-house produced anime porn on any other website. Suffice to say that if you like things which are unique and interesting, Hey Hentai can be the place for you.
Final words for HeyHentai
Since you can go ahead and try out this website for just $1 as part of their trial initiative, I think it'd be prudent for me to just recommend that you go and check it out for yourself. I watched 10 hentai clips here and they were great – I've got a feeling that my fellow weebs are going to feel exactly the same way. With HD scenes, regular updates, fast download speeds and support for English, Japanese and Chinese voiceovers, it's tough to think of any reasons why you'd be disappointed with the experience here. So, in short, go right ahead and see if Hey Hentai is the spot online for you and your addiction to hardcore anime sex videos!
Exclusive hentai videos
Multiple language supported
Fantastic trial offer
Daily download limit (10 GB)
No series material