HentaiPros Review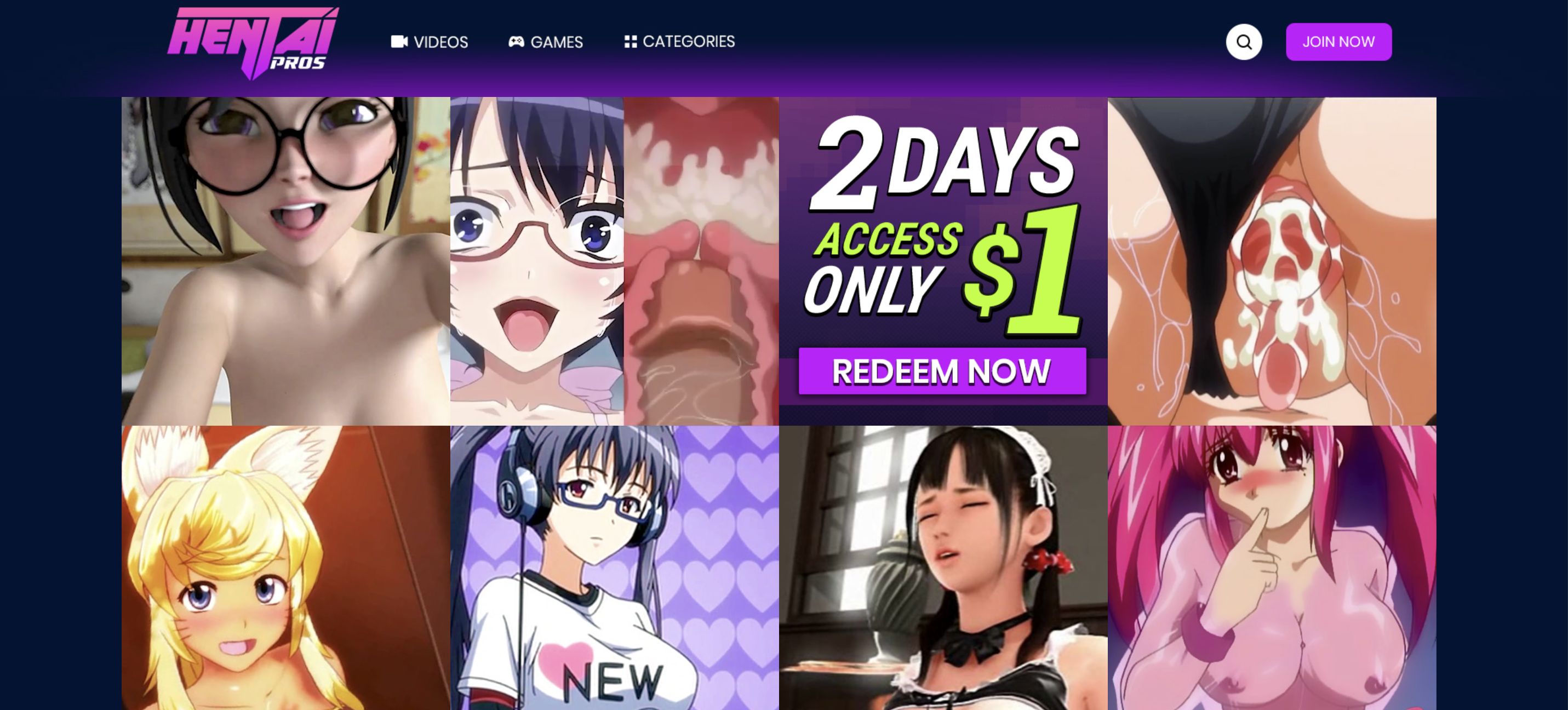 Fetish Dude reviews Hentai Pros
What's going on, friends? I hope that you've stumbled across this page because you're in the market for some top-tier anime porn entertainment! If not, you're going to be pretty disappointed, since it's my job here today to go and look at what a place by the name of Hentai Pros has to offer. As everyone ought to know by now, I'm a massive fan of anime sex media online and if I've got the chance to review a fresh spot for it, I'm going to champ at the bit to get the analysis done! Let's crack on and see what HentaiPros is all about.
HentaiPros: an initial analysis
So the first thing that I want to mention about Hentai Pros and its setup is the fact that as far as I can see, HentaiPros produces 100% exclusive material. What do I mean by this, exactly? Well, instead of going out there and buying the rights to publish certain anime porn, they create it all themselves with in-house artists, or at least outsource its production so that they are the sole distributors for the material. You'll notice that the artwork is, naturally, very much in line with Japanese standards. If you've read this far and you're not looking for hentai, look away now, because things are only going to get worse from this point onward!
Quality at HentaiPros
In terms of objective quality, it's nice to see that HentaiPros offers all of their scenes for download or stream in full 1080p resolutions. Naturally, smaller options are available should you have a computer that struggles with the higher end renders out there. Hentai Pros is also regular when it comes to updates: you're going to find two new releases weekly and they tend to last between 10 to 20 minutes in length. Note that there is also a small archive of series-based content here, which is like a standard anime show that has recurring characters and themes. There are 3 in total with 5 episodes each, my favorite is Nerd About School. It basically follows the story of a down-on-his-luck teen boy and his adventures in a brand new high school. Turns out that he's put in a class with plenty of classically sexy anime chicks, all of whom want to tease and please him. These series have slightly longer video lengths, with each episode being 30 minutes or so. Just one thing about these: you're unable to download them locally, which sucks.
Is the hentai on HentaiPros any good?
I've been a fan of hentai videos for the longest time now, so I think it's fair to say that Fetish Dude is more than qualified to go ahead and talk about this particular topic. For the purposes of review, I decided to watch 10 different scenes and scrub through them to get an idea for the language, framerate, artwork quality and so on. I'd certainly give this place an above-average rating, although the framerates were just a little bit on the lower end of what I'd be comfortable with. It's not the end of the world, but I guess with less artwork needed, you get a greater quantity of porn. Oh and to reference the series again: those have standard artwork transition speeds, so no issues there.
The downsides of Hentai Pros
I believe it's always prudent to go ahead and balance out reviews with negatives whenever they're required. In the case of HentaiPros, I think it would serve the community well if they went ahead and provided much more written content related to what they offer. None of the scenes have descriptions and the titles are somewhat vague. I also feel that the niches and tags aren't quite fleshed out enough – hentai video addicts love categorization, so this should be worked on as an immediate priority. How else am I going to find schoolgirl tentacle sex videos if I can't adequately filter the library of smut that's available to me?!
Fetish Dude concludes on Hentai Pros
Some places require quite a bit of thought before I go ahead and chuck a hub my endorsement, but in the case of Hentai Pros, I just don't think that it's required. The collection of scenes here is fantastic and they clearly know what good anime porn videos are like. The fact the creations are exclusive is stellar, plus those polished series – so much fun! So to sum up this review in just a few words: check out Hentai Pros sooner rather than later. You're going to love it if you have a preference for top-tier hentai porn clips!
Cheers for reading: happy hog squeezing.
Special long episodes
Full HD hentai
Multiple weekly updates
No scene descriptions
A few adverts