HentaiXXX Review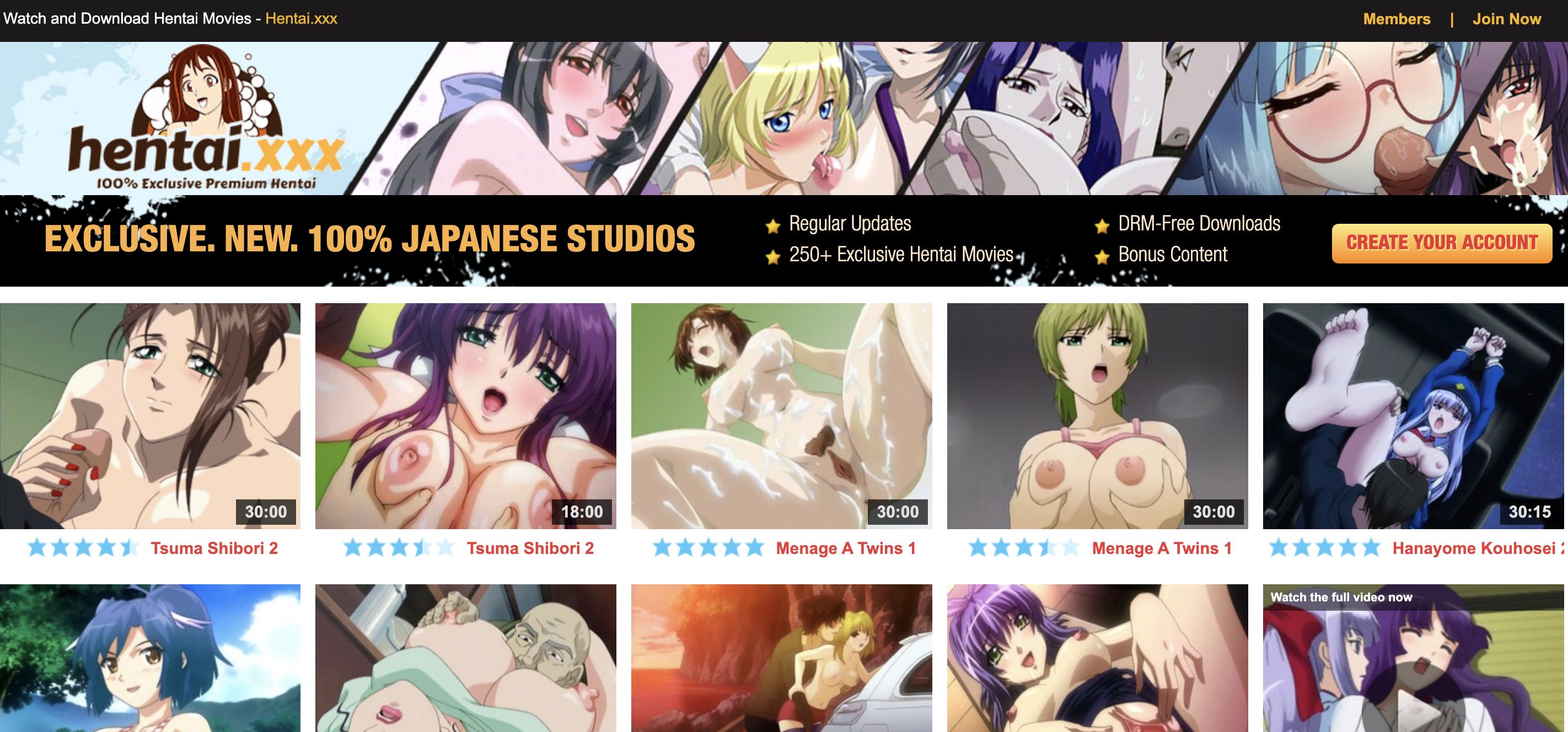 Checking out Hentai.xxx
You'd think that someone who went to the effort of buying the Hentai.xxx domain name would probably have invested quite a lot of time and money into building a great platform, right? Well the good news for you is that you'll know pretty damn soon, since Fetish Dude is going to put on his weeb hat for the purposes of determining whether or not this place is any good. Sure, the tour looked decent, but I never want to judge a book by its cover when I can just go ahead and read the damn thing! Let's create an account and see what the deal is with Hentai.xxx.
Hentai XXX: the source explained
After contacting a few people I know in the business, it turns out that Hentai.xxx runs an exclusive library of material, which means you cannot get anything which appears here anywhere else, Internet-based or otherwise. They've allegedly got a Tokyo artist studio with a dozen or so full-time employees that pump out these stellar HD hentai productions, as well as voice actresses in both English and Japanese (you can choose when you're inside the platform what you want to hear). Turns out that Hentai.xxx also comes with free bonus access to a few anime porn themed websites as well – not a bad freebee to get when the original product is so damn good. This is like hiring one escort and getting another thrown in at no additional cost!
Conclusion on Hentai.xxx
Well folks, I don't think there's much point me devoting yet more time to looking around Hentai.xxx. I spent around 1 hour exploring the member's area, watching videos and so on: my conclusion is that it's probably a good idea for you to head on over and try out their authentic hentai that's shipped in straight from the heart of anime porn production: Japan. This hub updates multiple times per week, has no daily download limit and kicks ass when it comes to both objective and subjective quality. As someone who knows the hentai niche well, this place is a goldmine of anime sex videos – take a look at the tour and see for yourself!
Cheers for reading yet another Fetish Dude review. Remember that you can always check out my other hentai site recommendations if you didn't find this one to be quite up to your standards. Take care and happy jerking!
Huge anime porn library
Multiple weekly updates
Exclusive hentai artwork
No video descriptions
Trial is limited