18EXGFs Review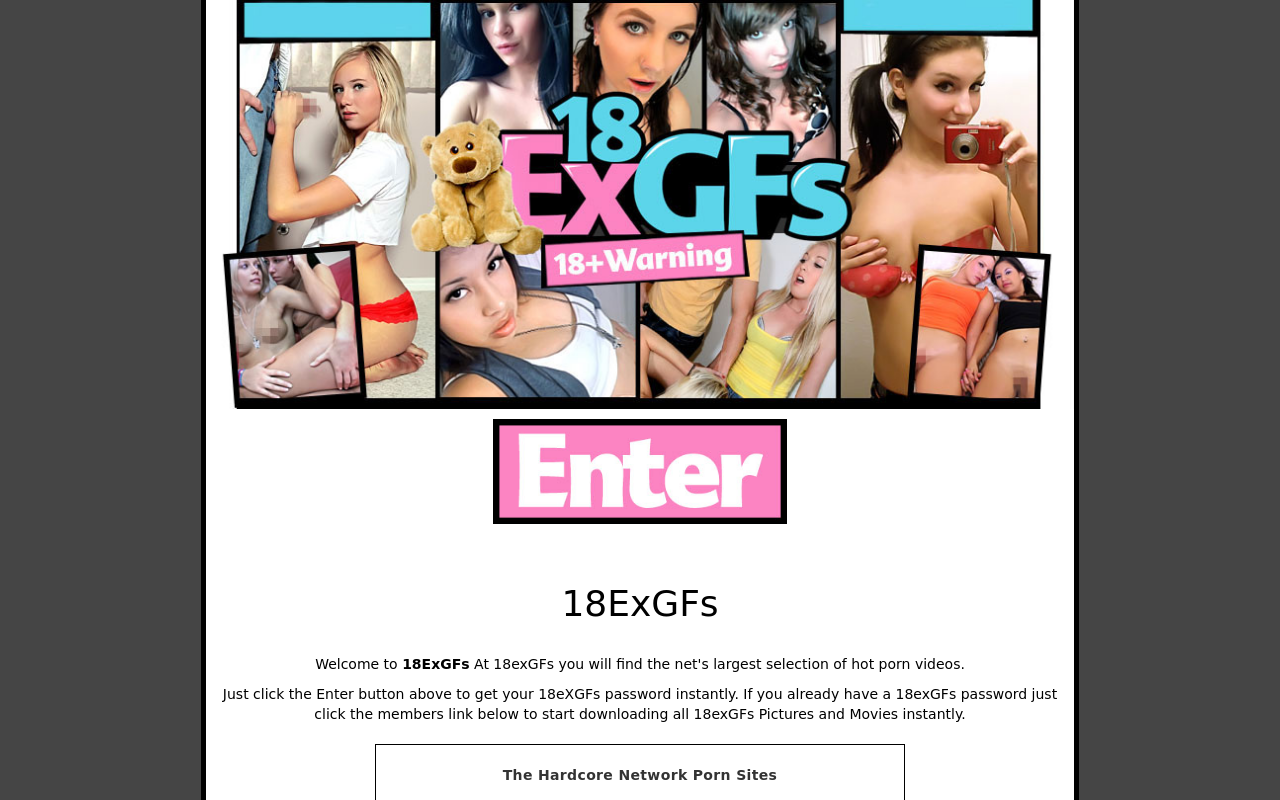 The GF Network – reviewed by Fetish Dude
Hello my very loyal readers: yes, it's Fetish Dude here and in today's top-tier review, I'm going to be giving the full rundown on something known as The GF Network. I've heard some good things about this place – especially with regard to the scale of the project. Still, it's imperative that I discover things for myself because as well all know, appearances can be deceptive (the tour was particularly hot here too!). Will TheGFNetwork be worthy of a recommendation or fall flat on its face? Read down below – Fetish Dude is about to find out.
My first thoughts on TheGFNetwork
I suppose I should begin by talking about the different sub-niches on offer here, because although The GF Network does focus on amateur material, they've got over 20 different websites that all carry a distinct flavor and interest. This is good news for me, because I think that specialization in this business helps a lot of people cum!
Sites that you'll find over on The GF Network include the likes of My Alternative GF (with a big focus on goths, punk chicks and tattooed sluts), Me And My Asian (all about that tight Oriental pussy – who doesn't love homemade Asian porn?) and My GF Loves anal (no prizes for guessing that this is all about butt stuff). It's nice to find a destination for once that commits itself to a wide array of genres but separates them for your convenience. Fetish Dude understands that amateur is a type of niche, but why not go further than that? I think that the idea of a proper collection of homemade porn into all of the above genres is fantastic! Certainly something that I can get behind too, since this is practically the focus of my site. So, in short, I'm happy with the network setup of TheGFNetwork, especially since there are 20+ places for you to explore.
The database scale on The GF Network
After adding up all of the numbers across the platform, I came to a grand total of 9,691 uploads here inside TheGFNetwork: suffice to say that this is a pretty sizable figure and because it's all stellar amateur content, you'd struggle to find a better database with this amount of smut. Hell, they've even got 16,000+ photosets for you to explore if you're the type of person who likes amateur images. Certainly worth giving these a look – iPhones have made a lot of barely legal girls addicted to taking nude selfies for our exclusive viewing pleasure. Now then – it's about time for me to put the content to the test because I want to know if the smut is actually good. After all, we're signing up to jerk off, so I want to know if The GF Network has something to masturbate over.
TheGFNetwork: can you jerk off here?
I went ahead and picked out 15 different videos from a number of different websites – boy oh boy, what a fantastic archive we've got here! One thing I do want to mention early on is the fact that The GF Network doesn't actually have exclusive ownership or control over the media they host, so this is all offered in a range of resolutions and bitrates. I think this adds to the selling point though, because if you're looking for genuine amateur smut, few can give you that quite like this hub can. I was also pleased with the fact that you can download these scenes to your computer and there are no daily limits. Grab as much – or as little – as you want. Some of the latest amateur sex videos are also provided in 720p and 1080p formats too, so you'll watch these homemade scenes at top-tier objective qualities. On the content front, I feel like TheGFNetwork is leaps and bounds ahead of the competition – this is beautiful amateur porn, it really is!
The conclusion on The GF Network
Okay friends: I've said all I wanted to say and yeah – this is a project I highly recommend you check out at some point. What's so fantastic about TheGFNetwork from my perspective is the simple fact that you're able to download content here and it's spread across a number of distinct niches. Asian, anal, ebony and goths – what more could someone who loves amateurs want? Do yourself a massive solid and go grab an account for this hub: Fetish Dude guarantees that you're going to be satisfied with what you find on the other side!
Lots of amateur niches
20+ porn websites
Unlimited video downloads
Trial is limited
No community features