Eros Review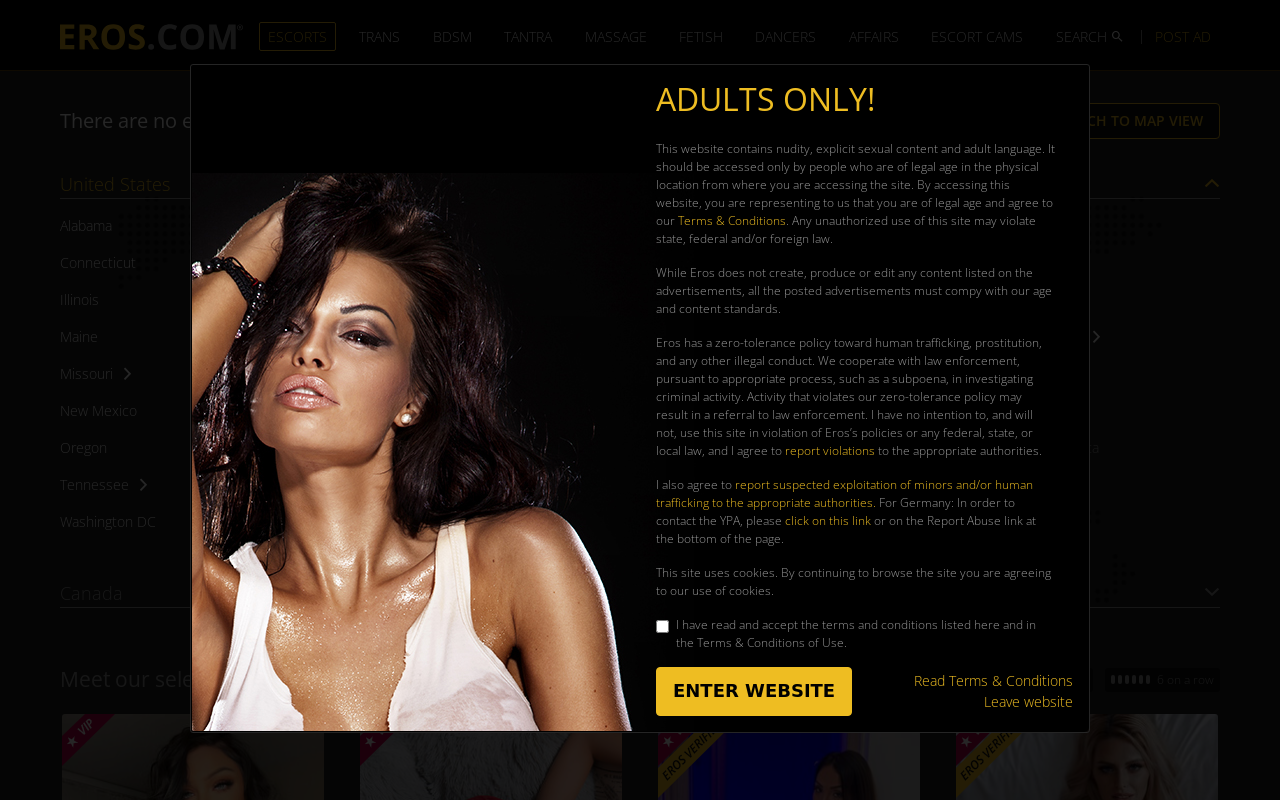 Fetish Dude looks at Eros
I tend to go to various destinations online with the intention of being as neutral as possible – that's going to be quite difficult when it comes to Eros. The fact of the matter is that if you're looking for hot, high quality women (and trans girls) in your area for intimate fun, it really doesn't get much better than this spot. I've got a whole lot to tell you about this service, so how about we just crack on with the review and see how great Eros is. Read below to get Fetish Dude's complete thoughts and feelings on this escort directory destination!
First thoughts on Eros
So the first thing I want to mention is that generally speaking, Eros is the place where you go when you want to engage with high quality women. The escorts here are what I'd describe as being a higher class than what most websites have to offer. Better bodies, greater personalities, more services provided, full-time companions and so on. If you're someone who's really budget conscious – I'll let you know right now that this might not be the spot for you. Now that I've got that out of the way, let's go look at how the site actually functions.
In terms of coverage, the main destination that Eros concerns itself with is North America. The website defaults to showing you women in the United States. There are plenty of states here, including the likes of New York, Texas, Vermont, Idaho and even Alaska. Some states have multiple cities listed, such as California, Tennessee and Nevada. Whenever I review these types of places, I always love looking at Las Vegas – if you're a working girl, that's where you're most likely going to find the best of the best when it comes to intimate interactions.
Exploring Eros' escorts
So to utilize the site as it's designed to be utilized, I went ahead and selected 'Las Vegas': I was presented with two 'Diamond Escorts' at the top of the website: these are girls who have paid to be displayed right above the others, so it really ought to go without saying that they're going to be top quality women. Oh, another thing I want to mention about Eros: it's difficult to get on this website, so your chances of being scammed, or running into any weird situations, are pretty minimal. Trust me, this platform is incredibly careful when it comes to how they operate and they don't want anything to go wrong.
Further down the page, there's another area for 'girls of the day': I saw quite a few Asian cuties here and boy, is that something that Fetish Dude loves! There are also links at the top of the page where you can select various filters. Examples include busty, mature, VIP and college girls. You've really got a bunch of options. The 'show more' button will also provide you with further choices: hair color, specialties, ethnicities and so on. They've really gone above and beyond to ensure that you don't have to spend too long finding what you seek. Since ethnicity does matter to a lot of guys, there were 81 Asians, 78 Latinas, 24 ebonies and 217 white chicks in Las Vegas at the time of writing this review – quite a nice assortment!
Profiles on Eros
When you select a profile, you'll be shown all of the pictures that the girl has uploaded to the platform. Note that Eros also allows girls to put videos on their profiles – these are relatively uncommon though. Along the right-hand side of each profile, you have key details, such as an escort's height, weight, her measurements, whether she's with an agency and so on. I do recommend looking at their biography so you have a good understanding of what they offer though – some girls are just offering erotic massages. I don't want you to get caught in a situation where you're not completely sure of what you're paying for. Profiles on Eros also include the contact details of the girl in question: this will typically include a phone number and an email address. Take it from someone who knows: text the girls first about what you want. Escorts generally dislike phone calls.
Specialty services at Eros
So what about special services here? Well, there are plenty of options. As I mentioned earlier – Eros does allow trans girls to advertise, so if you want to play around with a chick who's got a dick, this is a platform that can make that a reality. They also have a specific section for BDSM activities, so if you're a submissive person – great news! There are a few girls who offer submission themselves, but believe me: this is far less common, given the circumstances of the arrangement and so on. Other things offered by Eros include a devoted massage section and a 'fetish' area for those who want something truly unique.
Examples of what fetish escorts you might find here include footjob specialists, girls who provide long-term financial domination and pregnant ladies. Some escorts at Eros even have special dungeons available where they've got all the tools and widgets that they'd ever need to give you a truly incredible experience. It's really going to depend on what's available at the time, so be sure to check it out if there's something relatively obscure that you're into.
My conclusion on Eros
So, what do I think about Eros? It's a good platform, and they really know how to bring out the best in the escorts that they have advertised here. Truth be told: this place and its reputation speaks for itself. They're not just a run of the mill escort platform – they're a big service that's gone from strength to strength over the years and has always focused on giving you the ultimate escort ad platform. They're mainly focused on North America, but other countries do have some listings. In short: Fetish Dude is a fan of Eros and he's happy to endorse it officially. As always – thanks so much for reading and I'll catch you in my next review!
Established platform
Lots of escorts
Good site design
Verified profiles
Mainly focused on NA
Some non-escort ads